Fintech, short for financial technology, used to refer to back-office systems that supported and enabled the customer-facing processes of financial institutions. Over the years, however, fintech has become more consumer-centric. The term now encompasses any technology that improves on both personal and commercial finance.
In the Philippines, fintech innovations are continuously evolving with the market. While cash remains to be king, especially in rural areas, the rise of e-commerce has influenced the wider adoption of digital solutions. The internet has also contributed to the increasing awareness of various fintech innovations that have changed how Filipinos handle their daily financial transactions.
Let's take a look at some of these technologies:
Mobile Wallets
Mobile wallets or e-wallets are among the most commonly used fintech innovations in the country. In fact, even before COVID-19 accelerated the increase in registered users and usage frequency of these apps, mobile wallets were already enjoying steady growth. This can be attributed to the level of convenience that they provide.
One of the biggest draws of mobile wallets is that it allows users to pay bills from home. No need to go outside and wait in long queues. The same app can also be used for sending and receiving money, whether it's from one account to another or from the app to a bank account. In addition, mobile wallets also allow users to purchase discounted prepaid load and data packages, as well as to shop online. These, among many other functions, help consumers streamline their daily transactions.
Payment Gateways
As previously mentioned, e-commerce is one of the biggest factors that led to the increasing popularity of fintech solutions. In the same manner, payment gateways are a significant contributor as to why e-commerce is as big as it is today. By giving the consumers the power to choose how to pay for their purchases, payment gateways help online merchants expand their clientele.
There's also no need for entrepreneurs to deal with multiple banks in order to facilitate payments on their websites. What's even better is that fintech companies are continuously making their services more accessible. This way, more small business owners can integrate payment gateways to their websites without needing a lot of capital.
Digital-Only Banks
Most banks and financial institutions these days were established decades ago. This simply means that they started with physical infrastructure and then later adapted by establishing their own websites and developing mobile apps.
Nowadays, however, fintech has given rise to digital-only banks. Without the need for infrastructure investment, these banks can deliver the same quality of services from traditional banks at a lower cost. In addition, while the documents needed for opening an account remain the same, most digital-only banks don't require a high maintaining balance.
All in all, digital banks make banking more accessible to Filipinos. They also give consumers more options, which drives competition and ultimately results in better services.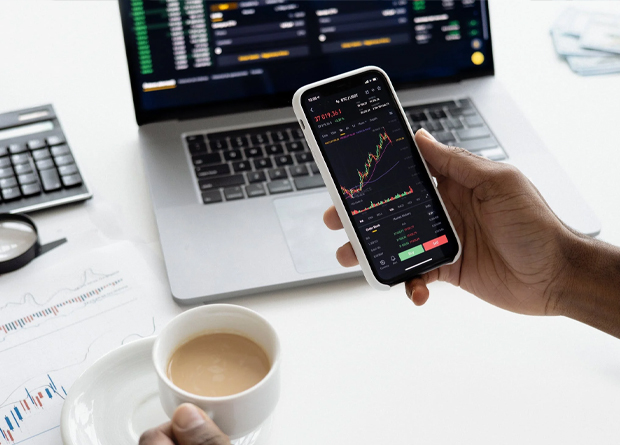 Blockchain
Blockchain is the underlying technology behind cryptocurrencies. For those unfamiliar, just think of blockchain as a kind of database where the data is stored in blocks that are then chained in chronological order. Whenever a new set of data comes in, it will be recorded into a new block that will be chained to the previous block.
This means that blockchain technology can be used to store practically any kind of information. However, it's most commonly used to store transactions. Applied to the concept of cryptocurrencies, blockchain acts like a digital ledger. The only time that a new block (transaction) can be added to the chain is after it gets verified as authentic by a network of computers. Once attached to the chain, the block is permanent and everyone can view the records.
This has given cryptocurrencies a level of transparency that fiat or traditional currencies don't have. Blockchain also ensures the privacy and security of every transaction. It also results in more accurate data, thanks to the power of a network of computers working to verify information. Using cryptocurrency is also the fastest way, as of the moment, to conduct international transactions.
Financial Learning Tools
Are you interested in the stock market but afraid to invest because you don't know a lot about it? Well, finance learning tools might just help you overcome that fear. These fintech innovations don't just teach you about trading and investments, they also let you practice what you've learned by simulating stock market exchanges. This way, you'll have a better feel of how the market moves and thus be a little more confident about investing.
There are also plenty of apps and finance learning tools that are geared toward financial literacy. After all, managing your money isn't all about investing in the stock market!
Peer-to-Peer Financing
More commonly known as crowdfunding, peer-to-peer financing is a fintech innovation that has helped even the most niche products find financial support. From video games to medical equipment, aspiring start-ups have successfully launched their businesses.
Peer-to-peer financing also enables peer-to-peer lending, which works very similarly with bank loans but without a middleman involved. This allows borrowers to gain quick access to funds that they may not receive from traditional institutions; meanwhile, the lenders can earn via interest. They can also choose which borrowers to "invest" in, meaning they can personally manage risk levels and the amount they want to earn.
With the way fintech continues to develop, it's only reasonable to expect even more and bigger changes in the future that will benefit both financial institutions and consumers.