This fall, software updates across AirPods will unlock powerful new capabilities to transform the personal audio experience. AirPods Pro (2nd generation) become easier to use across environments and interactions with three powerful new features: Adaptive Audio, Personalized Volume, and Conversation Awareness. The entire lineup also gains new and improved features that make calls and Automatic Switching even more seamless.
AirPods have redefined the way people experience personal audio by delivering industry-leading performance in an iconic design. When they were introduced, AirPods Pro (2nd generation) offered a new way to reduce loud environmental noise for more comfortable everyday listening. This fall's updates take that approach to the next level with Adaptive Audio, a new listening mode that dynamically blends Transparency mode and Active Noise Cancellation together based on the conditions of a user's environment to deliver the best experience in the moment. This new listening mode will seamlessly tailor the noise control experience while users move between environments and interactions that are constantly changing throughout the day.
Pause playback of video: Adaptive Audio on AirPods
Adaptive Audio is a new listening mode on AirPods Pro (2nd generation) that dynamically blends Transparency mode and Active Noise Cancellation together.
To continue improving the personal audio experience, Personalized Volume uses machine learning to understand environmental conditions and listening preferences over time to automatically fine-tune the media experience.
For an incredible new way to engage with people close by while wearing AirPods Pro (2nd generation), users can simply start speaking and Conversation Awareness will lower the volume and enhance the voices in front of the user, all while reducing background noise.
Additionally, moving between Apple devices with AirPods gets even easier with updates to Automatic Switching. Now, the connection time between a user's Apple devices is significantly faster and more reliable, making it more seamless to move from a favorite podcast on iPhone to a work call on Mac.
For added convenience, using AirPods on calls is enhanced with a new Mute or Unmute feature across AirPods Pro (1st and 2nd generations), AirPods (3rd generation), and AirPods Max. Users can press the stem — or the Digital Crown on AirPods Max — to quickly mute or unmute themselves, so multitasking is effortless.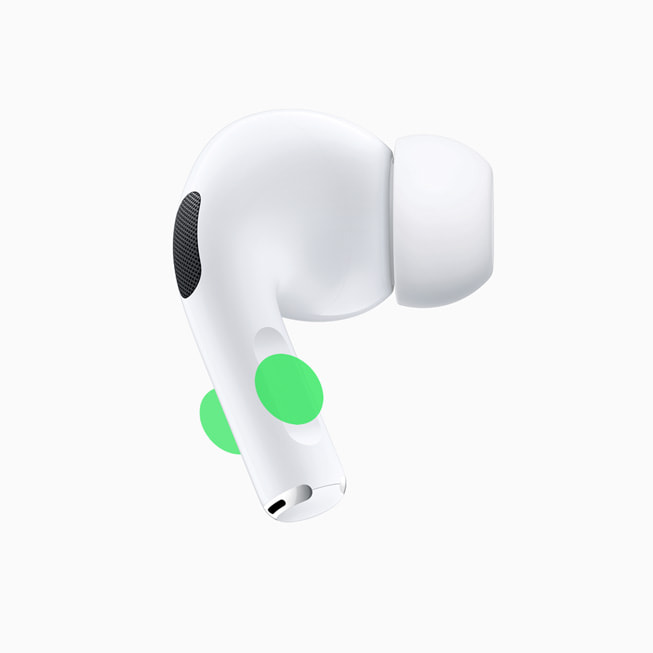 The AirPods developer beta is available for Apple Developer Program members starting today. Learn more at developer.apple.com. New AirPods features will be available this fall as a free firmware update.