Meet the people who make UpgradeMag.com happen.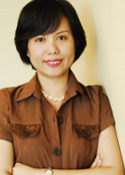 MELBA V. BERNAD started her career as an IT journalist with Computerworld Philippines which she joined in December 1993. She was Editor of the publication when she left in March 2013. From 2008 to 2017, Melba was the Manila-based Contributing Editor of Networks Asia (Singapore), SMBWorld Asia (Singapore), and CFO Innovation Asia (Hong Kong).  She is a two-time awardee of the Catholic Mass Media Awards (Best News Coverage in 2003 and Best News Coverage (Print) in 2004). She was also an awardee of the first Philippine Cyberpress Journalism Award. Melba is a co-publisher and concurrent Editor-in-Chief of Upgrade Magazine. She has a Bachelor of Science Degree in Computer Science.
MICHAEL DAVID "Mick" DELA CRUZ TAN is a graduate of Bachelor of Arts (Communication Studies) of the University of Newcastle in New South Wales, Australia. He has been working as a writer for over 14 years, with his pieces published in Philippine dailies, magazines and Webzines, among others. He also worked for donor agencies, overseeing publications about advocacy issues – e.g. writing the "Being LGBT in Asia: Philippines Country Report", funded by UNDP and USAID.  He received the Catholic Mass Media Awards (Best Investigative Report) in 2006.  Mick is a multi-tasker, able to: photograph, do artworks with mixed media, write (of course), shoot flicks, community-organize, facilitate, lecture, and conduct researches (with pioneering studies under his belt), among others. He is even conversant in Filipino Sign Language. He now heads the only LGBTzine in the Philippines, Outrage Magazine, which he established in 2007.  He subsequently founded Zest Magazine and Fringe Magazine, and is a co-publisher and Editor-at-Large of Upgrade Magazine.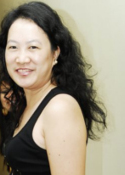 LANIE CENTINA DE LEON first went in the field of publishing as a Research Assistant in the now-defunct Media G8way Corp., from 1997 to 2007.  Afterwards, she served as the company's Editorial Coordinator from 2007; and as the Account Manager, particularly for Computerworld Philippines and PC World Philippines, from 2008.  With the folding of the company, Lanie co-founded Upgrade Magazine, where she now serves as the Marketing Director.
REYNALDO "Rey" R. VICENTE's career experience involves mostly research in publishing companies. He previously held the position of Research and Events Director of Media G8way Corp., publisher of Computerworld Philippines (CWP), PC World Philippines, and IT Resource. He also handled events organized for CWP. Prior to this, he was a Research Head of a business publication. Now as co-publisher of Upgrade Magazine, Rey also serves as Managing Editor.  Rey finished his bachelor's degree majoring in Economics at the University of Santo Tomas.