Efficient accounting operations are one of the key contributors to a successful business. All companies, both large and small, need to track the movement of their money and monitor their business' financial health. Without it, companies risk significant losses that may potentially result in debts or worse.
With advancements in technology, accountants and business owners gained access to several accounting tools that can help them streamline accounting processes. Today, using accounting software has become the norm among large enterprises, and smaller businesses have also begun to adopt this practice.
If you are in the market for accounting software, remember that not all programs are compatible with your business. You need to determine your company's needs and sift through the countless accounting software options available in the market. What you decide on will have a significant impact on the company, so you need to carefully consider your options.
To help you accomplish that, keep the following guide questions in mind as you check accounting software options.
What Features Do You Need?
Several accounting programs in the market have features that do more than bookkeeping and calculations. Knowing how to use these extra features can help bolster your business's accounting processes. Some of these features include:
Budgeting
Generating invoices
Sales tracking
Payroll
Creating estimates
Inventory management
Business tax reporting
Bear in mind that you do not necessarily need all of these extra features. You can opt to choose the ones that work best for your company. To do that, you need to have a firm grasp of what your business and industry require.
How Are Your Accounting Skills?
Aside from what your company needs, take into account your capabilities as well. After all, it will be a waste of resources to install a high-tech accounting program that neither you nor your accounting team can use to its fullest potential. Instead, opt for accounting software that matches your accounting staff's skill level. For help, seek your employees' advice and ask for recommendations to programs that they may have already previously used.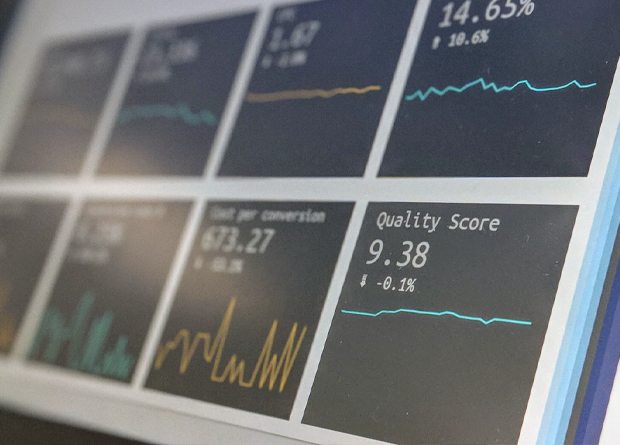 Is the Software Easy to Use?
The program interface has a lot of impact on how a person can accomplish a task. If the interface is not well-designed, it is hard to navigate. Thus, while choosing an accounting program, opt for a cleaner software interface compared to one littered with unnecessary features and details. Not only is it easier to navigate but it will also more likely be easier to learn and used to its maximum capacity.
Do You Prefer a Desktop-based or Cloud-based System?
A desktop-based system refers to a program installed on a computer, and a cloud-based system is a software that you can access through the Internet. Both have their pros and cons, so you need to carefully weigh these to find the right match for your business.
Over the years, more companies have started using cloud-based accounting systems for security and convenience, especially as remote working set-ups have become more common. On the other hand, desktop-based software is still widely used among businesses who prefer to keep company data within their premises.
How Many People Can Access the Software?
The bigger your company is, the more financial data there is to process. Hence, you will have to hire more employees and eventually form a team dedicated to handling accounting. These people will need access to the chosen accounting software, so remember to consider this factor when talking with a software provider.
Is the Data Secured?
Any financial data is sensitive data. Whether it is employee salaries or sales numbers, it is crucial to keep them safe and out of the public eye. Thus, make sure to ask your software provider about the security measures they have in place and if you need to install additional security measures like anti-virus programs.
Cloud-based systems have the added advantage of data being stored in a separate server. This means that in a scenario where a fire, accident, or natural disaster happens, your company's accounting data is safe and secure in another location.
Does It Fit Your Budget?
Like any other purchase, you want to make sure that you are getting the best value for your money. Thus, you need to carefully weigh between going for a more basic yet more affordable program and more expensive yet more complex accounting software. The key to finding the best match for you is to carefully weigh your options and choosing a program that balances these two factors.
Moreover, remember that having a sizable budget does not necessarily mean gunning for the most expensive accounting software. As mentioned earlier, always consider what the company and industry require to find the best match.
Overall, implementing a new accounting software is a big change for any kind of business. Whether you are switching out an old program or purchasing one for the first time, make sure to do your due research to find a program compatible with your company. Remember, an accounting program that works for another company may not necessarily work for you. Hence, put in the work, consult with experts, and carefully weigh your options to find the best software match for your company.