Even though it seems like we just began to talk about 5G technology it seems like the tech scene is already looking ahead and is thinking about the next logical step – 6G. 5G technology became a huge thing for all international politics and created a lot of chaos between countries wanting to be the first to introduce the technology and many different countries claiming that they also developed their own 5G. This development and the improvement of mobile data in general means a lot for the users and could potentially revolutionize the way we use our phones and what limits we put on our mobile data.
It has become evident that even though the rollout of 5G is still happening around the world there is still room for improvement, which is where 6G technology comes in. It really might be a bit early for the tech enthusiasts to be discussing this matter, but the reality is that with the massive jump that happened in the quality of service from 4G to 5G inspired many users to start thinking even more ambitiously.
There are already a couple of projects that are working on creating the foundation for 6G, like the FCC's terahertz wave spectrum initiative that hopes to expedite the deployment of innovative services that require a spectrum of 95 GHz and above, along with the research project at Virginia Tech, geared exclusively towards 6G. Companies like Samsung and LG are also trying to plan their moves ahead of time and are working on researching the possibilities of mobile data.
What this means for the users
Essentially the faster mobile data, means that more people will now have access to games, streaming services and a lot of entertainment online. while the existing mobile data services are still quite impressive there is a lot of lagging oftentimes accompanied by a slow connection. It turns this rule out access to a lot of websites that people would normally enjoy when being connected to the wireless network. 5G and 6G in the future mean that there will be a lot fewer restrictions when it comes to accessing entertainment online and most people will be able to play their favorite games or watch movies and tv shows online on their data without any challenges.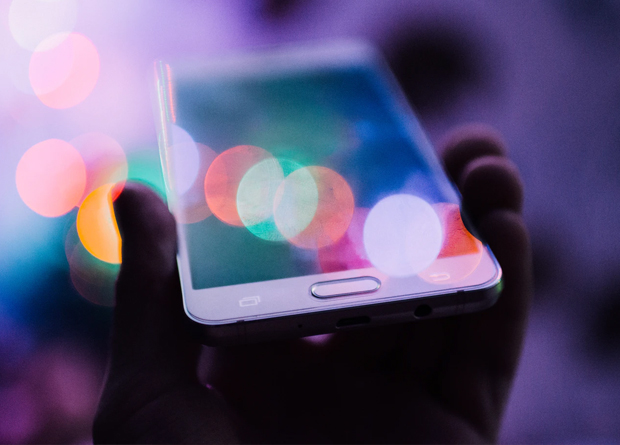 Particularly, most people complain that with 4G it is very difficult to play online slots for real money, and it spoils the whole impression and pleasure of online gambling. Whether you are playing a simple game or visiting an online casino, you will find that if you need to make some moves and the changes in the game are happening in real-time there is no point in doing that with 4G. 6g, on the other hand, will be even faster, with lower latency rates, which right now, with 5G has been brought down to 4ms. With 6G this number might even reach zero, and you will experience 0 lagging when watching movies or using streaming services.
Over the last 10 years, we have seen amazing progress in this direction and it has created a lot of new opportunities for data users to access different content using their phones.
This next big step will likely take another decade to come to life because as we've seen before these efforts take time and even after we have the technology the rollout period usually takes about a year to be accessible everywhere. Despite the 6G technology being so far away, people and tech companies are already working on this to create the best possible experience for customers as soon as possible. And hopefully, we will see it, even sooner than 10 years.