According to the latest operating system August report, the Windows 10 system share was at 42.70% while Windows 7 was at 36.47%. This clearly shows Windows 10 is more popular. Do you have Windows 10 or a different version? If you haven't installed, it may just be about time to upgrade.
Even with users complaining about freezing issues, it's pros beat all other previous Windows versions. And, you can quickly fix the freezing problem and forget you ever had one.
Below is a list of some reasons why you should consider upgrading to Windows 10.
The presence of ransomware protection
If you keep tabs on what's happening in the tech world, then you know that the cases of ransomware have doubled this year. It is therefore essential to take stringent measures to ensure your PC is protected. Windows 10 is an excellent addition to your PC. Unlike other previous versions of Windows that are more vulnerable to ransomware, Windows 10 has the Windows Defender Security Center tool that helps prevent ransomware from locking your data on your PC.
This tool helps you select what apps to approve and those not to. You have control over what apps can make changes on files in your PC, whether videos, documents, or photos.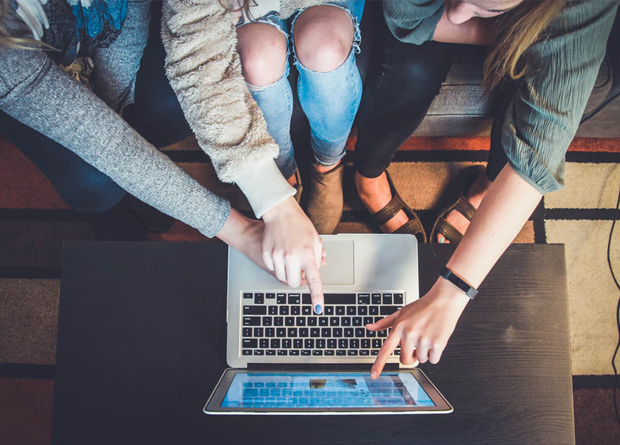 Windows 7 ending
For those who are still stuck at Windows 7, Microsoft announced that they'd be ending any technical assistance or security updates for Windows 7. And that should take effect on 14th Jan 2020. This means being more susceptible to attacks, viruses, and hacks.
This should be a concrete reason for you to upgrade to Windows 10.
Access to universal apps
This goes for all those who use Windows 7. It does not have an app store unlike Windows 10, which has the Windows Store and you can access numerous apps that help with small or large tasks.
What's more exciting about these apps is the fact that they are more secure as they run in their own sandboxes. They allow in-built sharing. For example, taking a photo app as the model, it can easily allow sharing to an app like Instagram through a standard share button.
Another thing, the App Store is not only for apps, but you can also access movies for rental or even digital purchase. You can also access PC Games if you are a gaming fan.
Speed
If we are to go with performance tests done for both Windows 10 and 7, it shows that Windows 10 is faster. Windows 10 goes to sleep faster and wakes up faster than Windows 7.
What more would you want? Even as some of the apps on Windows 7 are faster than Windows 10, Windows 10 is still unbeaten.
It will even become faster when Windows 7 will no longer have any technical assistance in 2020. So jump onto the bandwagon as early as now.
Gamer-friendly
This one is especially for gamers. If you are a fan of PC Gaming, then you probably know by now that Windows 10 is the best for gaming. It supports DirectX 12 video API. One advantage of DirectX 12 is that it allows graphic cards to use more than one core of your PC's CPU at the same time. Unlike earlier versions where games that are developed with DirectX 11 or lower can only use one core of your PC's CPU.
DirectX 12 uses less power than the previous versions.
Another reason why Windows 10 takes the day with being gamer-friendly is the fact that it can handle windowed gaming better.
Windows efficient updates
There's a feature on the Windows update tool, the Unified Update Platform (UUP) that makes the updating process more efficient. The UUP identifies the Windows 10 updates that your PC needs and only updates the necessary ones. This means that it will not take a lot of unnecessary space updating stuff that doesn't need updating.
According to Microsoft, the UUP actually reduces the Windows updates by 35% which frees up space on your PC for you to store important stuff.
The above reasons are just a few of the many pros of having Windows 10 on your PC. From speed to being gamer-friendly, it a good investment for your PC. If you haven't upgraded, then you should do so now.