By Lily Asis
There's a great promise in terms of digital marketing to aspiring business owners and marketers. We are at the peak of digital technology, and we expect more in the coming years. E-commerce is a multibillion industry because of digital marketing efforts such as social media marketing, Internet marketing, and SEO. With the improvement of artificial intelligence or AI-based software and applications such as chatbots and smart speakers, you need to learn more about the specializations and trends of digital marketing so you don't get left behind.
Become a digital marketing expert by checking and taking online digital marketing courses from online resources, such as Top 10 Courses webmarketing123.com. Many of these online programs are free. Gain in-depth knowledge, improve your skills, and prepare your CV by undergoing these top-notch digital marketing courses. Whether you're an artist, entrepreneur, writer, or housewife, you can grow your passion and career through digital marketing by getting certified.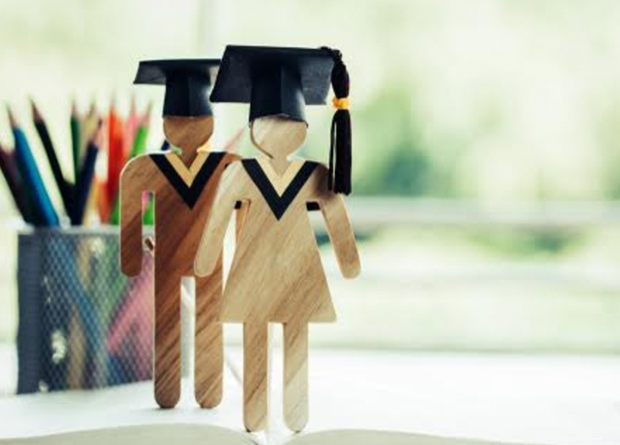 Let's discuss the top online digital marketing courses with certificates in detail.
1. Google Online Marketing Challenge
The Google Online Marketing Challenge is an online course that covers an introduction to digital marketing. It is one of the most comprehensive online courses for newbies in the industry.
Take advantage of this free Google online course and get certified. Learn digital marketing with an element of real-world experience. Surprisingly, Google even gives its learners a $250 AdWords budget. You can use this to run your online advertising campaign for your business or for nonprofit purposes.
The coverage of this online course includes the following:
Search engine marketing
Search advertising and display advertising
Social media marketing
Analytics
Video marketing
2. Inbound Digital Marketing Course by HubSpot Academy (Plus Official Certification)
If you're looking for a comprehensive digital marketing course, take the Inbound Digital Marketing Course by HubSpot Academy. It covers 4.5 hours of instruction (inclusive of 38 lectures) at a relatively low price.
Here are the details of this course:
You'll learn about the basics of email marketing, SEO, conversion optimization, blogging, lead nurturing, and inbound marketing.
You'll learn how these digital marketing strategies work together to be effective and efficient.
You'll receive a badge for your CV or LinkedIn profile. It shows that you have expanded your digital marketing skills with the famous HubSpot Academy.
3. Google Analytics Certification
One of the most important tools when running your digital marketing campaign is Google Analytics. It is a free tool you can use to monitor your metrics or whether your site is performing well or not. Be more effective in utilizing this tool for your business by taking the Google Analytics Certification. Just imagine the results of the in-depth analysis to help you make the right decision for your business.
4. Hootsuite Social Media Marketing Certification
If you want to become certified in social media management, Hootsuite is an excellent platform to choose. It offers different training courses, from introductory courses to advanced social media marketing strategies.
Here are the details of this certification:
Your knowledge of social media marketing concepts is tested through 15 social media marketing lessons and assessments.
After passing the 60-question online exam, you'll receive a badge you can use for your CV or resume. You'll also be listed in the renowned Hootsuite Social Media Consultants directory.
The three types of Hootsuite certification are Social Marketing Certification, Advanced Social Advertising Courseware and Certification, and Advanced Social Media Strategy Certification.
4. Facebook Ad Certification
If you want to become a rockstar digital marketer specializing in Facebook Ad management, then you should take the Facebook Blueprint Certifications. These certifications recognize your advanced-level proficiency with the products and services of Facebook.
The two types of Facebook certifications are the following:
Facebook Certified Planning Professional. This certificate will be awarded to you after you demonstrate your advanced-level competency in Audience Insights utilization, Facebook Pages management, and targeting audiences.
Facebook Certified Buying Professional. This certificate is awarded to you if you demonstrate proficiency in setting up and purchasing Facebook advertising and you show skills in Facebook Pages management, Key Performance Indicators or KPI reporting, Ad Auction, troubleshooting and issues, and testing Facebook Pixel.
5. Digital Marketing Certification by the American Marketing Association or AMA
The American Marketing Association (AMA) is considered the world's largest professional marketing association. It has a good partnership with LinkedIn Learning. Be a Professional Certified Marketer and gain confidence and understanding of conceptualizing, executing, and measuring your digital marketing strategies.
The topics include:
Social media marketing
SEO
Analytics
Content marketing
User experience or UX
Email marketing
Conclusion
It's about time to embrace digital technology and bring your career and your business to the next level. Become a certified digital marketer and get more traffic, leads, conversions, and sales for your site. Help your organization and set the right direction for your business or career by sharing your knowledge and experience in digital marketing to your staff.