By Marty P. Kamden
­ CMO,­ NordVPN
As we move further into the digital age, it's the right time to make offices more productive and fun. Mac apps is one of the easiest way to reach your 2016 goals at work.
I have created a personal list of office productivity apps I can't live without, and I thought you might also find it interesting.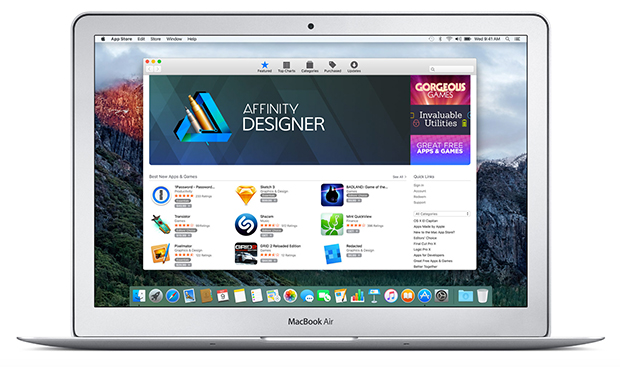 Slack (https://slack.com/) Be less busy. Real time messaging, archiving and search. This is by far the most effective and elegant team messaging tool on the market. It has neat integrations with all the other services you could possibly use, such as Trello or GitHub. It's even used for family communications.
Fantastical 2 for Mac (http://flexibits.com/fantastical). The calendar app you won¹t be able to live without. Ridiculously powerful iCal replacement for Mac. Fantastical's natural language engine is expressive and intelligent so anyone can write in their own style. Fantastical automatically recognizes the location of your event and can even invite people from Contacts to your event. It's so effective that you will be wondering how could you live without it.
Alfred (https://www.alfredapp.com/). Spotlight on steroids. Alfred is an award-winning app for Mac OS X, which boosts your efficiency with hotkeys and keywords. Search your Mac and the web effortlessly, control your Mac using customized actions. It has even usage stats so you can see how much time you just saved.
Bartender (https://www.macbartender.com/). Bartender lets you organize your menu bar apps, by hiding them, rearranging them, or moving them to the Bartender Bar. You can display the full menu bar, set options to show items in the menu bar when they have updated, or have them always visible in the Bartender Bar. This little app is great for de-cluttering your workspace, because less is more.
Numi (http://numi.io/). Better calculator app for your Mac. Another tiny but powerful tool for everyday use. Numi calculator for Mac that blends math with text. It can be used as currency converter, unit converter, science calculator or scientific calculator. Great little guy.
Brain.fm (brain.fm). AI-based audio generator. This one is quite interesting – it's an AI-generated music player which promises to dramatically improve focus, relaxation and sleep. We gave it a shot and now we are using it everyday for focus at work. That¹s how awesome it is.
Moom (https://manytricks.com/moom/). Indispensable window management for Mac. There are many window management apps for Mac OS, but Moom has one great feature, which makes it perfect window management app: it¹s the popover window, which makes window management easier than ever.
Stand App (http://getstandapp.com/). A simple Mac app to make standing a habit. Stand is a little app which reminds you to stand up every hour. Standing is good for you and it even can boost your productivity.
NordVPN (https://nordvpn.com). Called "the sexiest Mac app for VPN" by Product Hunt, this one is a no-brainer. Secure encrypted connection everywhere you are, especially on public Wi-Fi (Starbucks or airports, you name it). Also Smart-Play technology, which enables all the geo-restricted content with a single click.
Dropshare (https://getdropsha.re/). Your very own secure file sharing tool. It's like Dropbox or any other cloud storage service, but on your own server. Why use it? Because you own your data, not the software companies which provide the service. The cost is also much lower compared to the big boys.
Popclip (http://pilotmoon.com/popclip/). The Swiss Army Knife of Mac apps. This one is used a lot in our office. It's another small app which sits quietly in a background and appears only when you need it. Instantly copy and paste, and access actions like search, translate, maps, Amazon Search and over 100 more services. Huge time saver, especially if you are a mouse-user.
TimeOut (http://www.dejal.com/timeout/). TimeOut will gently remind you to take a break on a regular basis. Time Out has two kinds of breaks: a "Normal" break, typically for 10 minutes after 50 minutes of work, so you can move about and relax, plus a "Micro" break: a very brief pause of typically 10 seconds every 10 minutes, so you can remember not to tense up too much for long periods.
Apple Pages (https://www.apple.com/mac/pages/). Pages is the easiest-to-use of any word processor, and is all that many Mac users will ever need. It has all the tools needed for everyday office or home user need. And the best part is that it¹s free.
Pixelmator (http://www.pixelmator.com/mac/). The best, cheapest and smartest visual design tool. A low-cost alternative to Photoshop which has all the features everyday user needs. Interface is intuitive, and the app is really fast.
Polymail (https://polymail.io/). A simple, but powerful email client for Mac. Polymail is new player in the email market, but it has great potential. No other OSX email client offer mail open tracking out of the box or one click unsubscribe. Besides these amazing features, Polymail also has all the features Google Inbox offers and even more.