Audio-visual equipment plays a vital role in delivering high-quality material in any film production. However, equipment maintenance is crucial for any audio-visual piece of equipment as it can significantly impact the production process. Effective maintenance ensures that gear operates optimally and decreases the risk of malfunctioning or failure during the shoot.
This blog will explore the best practices for maintaining your audio and visual equipment. Keep reading to learn more.
What are the best practices for maintaining audio-visual equipment?
Maintaining audio-visual equipment is paramount in the film industry as the foundation of quality audio and video production. The equipment used in film production is advanced and quite expensive. Therefore, it's crucial to ensure it's well maintained and kept in top condition to maximize its lifespan and performance. A few best practices can help keep the equipment functioning at its best, reducing downtime and saving production costs.
First, it's necessary to keep the equipment clean and free from dirt and dust. Accumulated dust and dirt on cameras, lenses, and other audio-visual equipment can cause serious breakdowns or wear out critical components over time. It's important to use appropriate cleaning tools to clean the equipment regularly to remove any dirt or dust that may have settled on the surface or in hard-to-reach places. Regular cleaning helps prevent the accumulation or build-up of foreign objects that can potentially cause damage.
Second, it's important to handle the equipment with utmost care. Improper equipment handling, such as the mishandling of cameras or lenses, can cause damage to critical components and, in worst-case scenarios, require expensive repairs or replacement. Proper handling involves using gear such as straps and cases designed to protect them while transporting them from place to place.
Finally, regular servicing and maintenance by a professional can help maintain the equipment's quality over extended periods. Routine servicing by professionals can help identify minor issues before they develop into major problems. A maintenance program typically involves cleaning, lubricating, adjusting, and calibrating equipment to ensure top performance. Regular maintenance can ensure equipment longevity, a decrease in downtime and deliver optimal outcomes for any video production project.
Maintaining audio-visual equipment is vital for a successful video production experience. These practices will help in keeping equipment in optimal working condition, extend its lifespan, and deliver improved and cost-effective video production results.
How can equipment tracking software help you maintain your audio-visual equipment?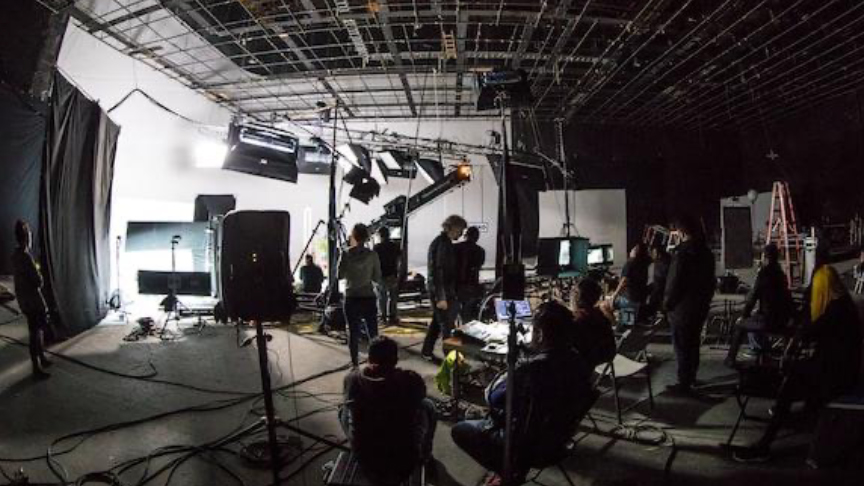 As a film production company, your audio-visual equipment is the backbone of your business. Without proper equipment, creating the quality productions you want is impossible. However, with so many pieces of equipment, it can be difficult to keep track of everything on your own. That's where equipment tracking software comes in.
Equipment tracking software can help you maintain your audio-visual equipment by providing you with an easy-to-use system for tracking and organizing your equipment. With such software, you can easily check-in and out equipment, track maintenance needs, and schedule routine maintenance tasks. This ensures that everything is always in top working condition and ready to use when you need it.
Additionally, equipment tracking software can help you keep track of equipment inventory, allowing you to see what's available, what needs to be replaced, and what needs maintenance. With this information at your fingertips, you can make informed decisions about your equipment, ensuring that everything is up to date and working properly.
Ultimately, using equipment tracking software saves you both time and money, offering you a streamlined way to maintain your audio-visual equipment and keep your film productions on track.
By following the best practices outlined above, filmmakers can ensure that their equipment lasts longer, produces better quality sound and visuals, and is always working optimally. Ultimately, this will contribute to the overall success of their film production and help establish their reputation as skilled and professional filmmakers.