Lenovo announced an innovative new model in the ThinkBook Plus series that reimagines Lenovo's strong heritage of the twistable form factor with a dual rotating display that features an OLED panel on one side and a colorful e-Ink screen on the other.
Lenovo also unveiled the latest ThinkBook 16p Gen 4 laptop powered by high performance components including 13th Gen Intel Core processors and up to NVIDIA GeForce RTX 4060 discrete graphics. It features an innovative Lenovo Magic Bay modular accessory design with magnetic pin connector allowing easy expansion for optionally included Lenovo Magic Bay 4K Webcam, Lenovo Magic Bay LTE or Lenovo Magic Bay Light accessories.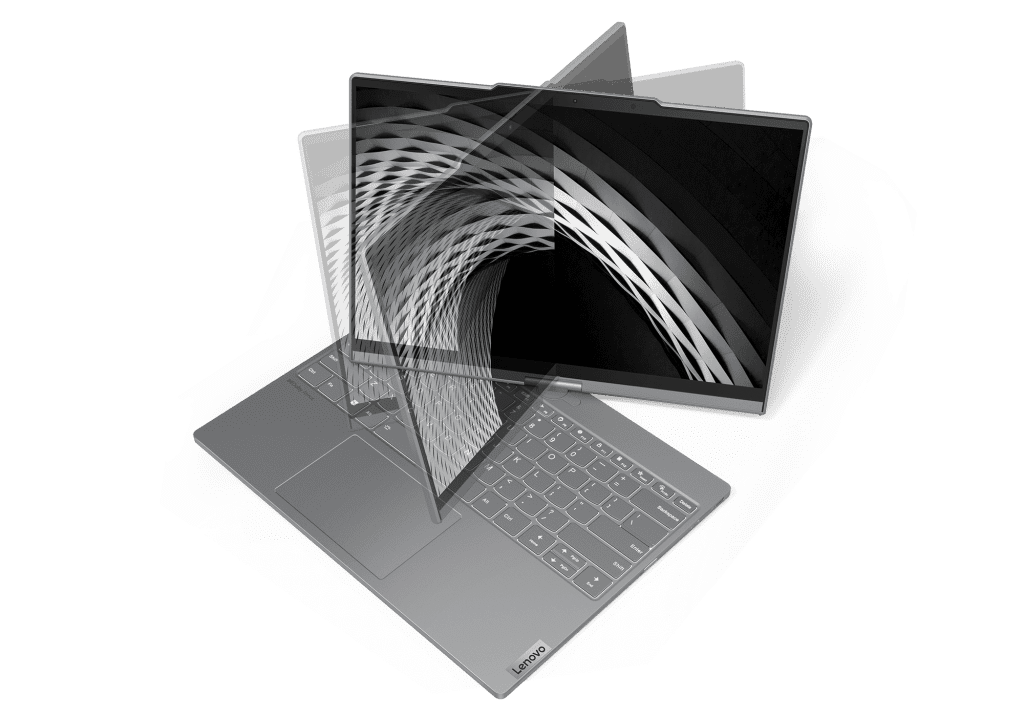 A New Spin on Hybrid Computing
Since its inception in 2020, ThinkBook Plus has become a synonym for unique and innovative SMB devices including ThinkBook Plus Gen 2 with e-Ink display and Gen 3 with a secondary 8-inch display beside the keyboard. Lenovo has a long history of innovation with twist form factors dating back to 2005 with the ThinkPad X41 tablet and later the ThinkPad Twist from 2012. The new ThinkBook Plus Twist reinvents the category by integrating an innovative rotating dual display that offers multimode versatility while enhancing the user experience in multiple areas that has created a unique laptop for a new generation.
While maintaining the core attributes of ThinkBook Plus Gen 2, Lenovo's design and engineering teams listened to customer feedback and user insights to implement numerous improvements and innovations for ThinkBook Plus Twist:
Latest 13th Gen Intel Core processors
New narrow-bezel 13.3-inch 2.8K OLED display with touch glass and twist hinge
New front-lit colorful 12-inch e-Ink display on top cover with improved 12Hz refresh rate and touch glass
Intel Wi-Fi 6E1 improves wireless connectivity performance and stability on supported networks
Full size pen support on OLED and e-Ink displays with up to 18 months battery life
ThinkBook Plus Twist can be highly versatile with multiple modes that can be configured into clamshell format or tablet format, both of which can prioritize either the OLED display or the colorful e-Ink display thanks to the unique twist hinge.
Frequent business travellers will love the e-Ink display in either "typewriter" laptop mode or "e-paper" tablet mode allowing them to easily draft, edit and proofread documents via the keyboard or the pen. The e-Ink display can reduce eye strain from longer periods of use and also uses less power meaning longer stints between charging. For more advanced document or image workflows, users can switch to the OLED tablet mode and interact via the pen on the vivid 400nit 2.8K display.
These highly mobile workers will also relish the versatility as users can glance and interact with calendar appointments and emails on the e-Ink display while on the move. Then easily switch to OLED laptop display mode with a twist and press a key to participate in a high-definition video conference through the FHD camera and great audio, thanks to dual-microphones that offer smart noise cancellation to reduce ambient noise. While in OLED laptop mode users can leverage the full power of 13th Gen Intel Core processors and Windows 11 delivering a high-performance productivity workhorse. At the end of the day, switch to OLED tablet mode to relax with a favorite streaming service or twist to e-Ink tablet mode for a few chapters of the latest bestseller.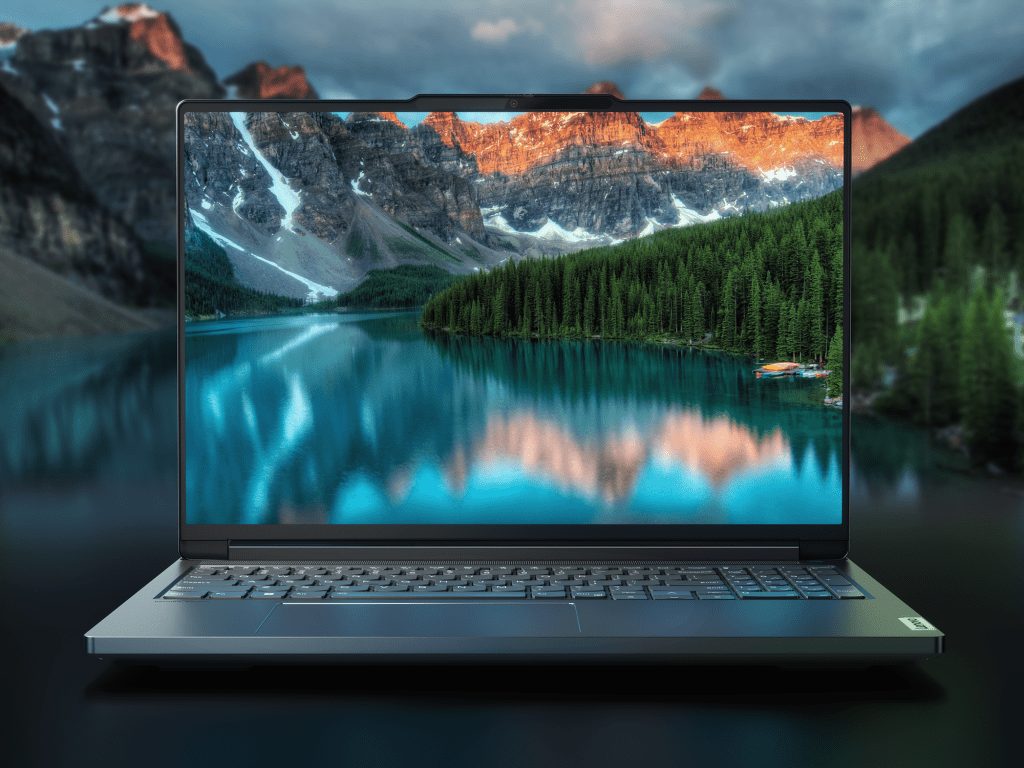 Supercharged ThinkBook with unique Lenovo Magic Bay for Power Users
ThinkBook 16p Gen 4 with optional Lenovo Magic Bay accessories delivers on power and productivity in spades. A quick glance at the technical specifications confirms its performance credentials. The latest 13th gen Intel Core H-series processors with optional discrete graphics up to NVIDIA GeForce RTX 4060, display options up to a 165hz 3.2K 16-inch panel with Dolby Vision support, DDR5 memory and dual SSD support with up to 2TB of storage makes this the most powerful ThinkBook yet, ideal for high intensity workloads, image and video processing, and gaming during those precious downtime moments.
Innovations however go beyond technical specifications. ThinkBook 16p Gen 4 introduces the first redesign of the portfolio's performance models and has been designed with a better end user experience in mind, with more versatility through amazing video conference collaboration and mobility experience, thanks to Lenovo Magic Bay solutions. A higher capacity 80Whr battery with fast charging capability will offer excellent battery longevity and less time spent connected to AC power. A larger glass touchpad is designed for more fluent input, and conferencing needs are met with the FHD camera and four Harman Kardon user-facing speakers that deliver immersive audio whether in a conference call or casual gaming. Dual noise cancelling microphones are engineered for teammates to hear the user's voice above ambient noise at work or play.
A unique feature of this powerhouse is the magnetic pogo pin connector that sits at the top of the display, which is designed to fit modular Lenovo Magic Bay accessories. These accessories, which can be optionally bundled in select configurations of ThinkBook 16p Gen 4, can turn the ThinkBook into a video streaming home studio, or offer the added benefit of 4G LTE3 connectivity for work and play on the move.
With the help of Lenovo View software, the integrated FHD camera can work in conjunction with the detachable Lenovo Magic Bay 4K Webcam and fuse both video streams into one. This offers, amongst other functions, automatic face tracking and whiteboard recognition in which the software can erase anything covering the writing and drawings on the whiteboard, delivering a pure clean picture.