Lenovo Philippines launched the ThinkPad P16s Gen 1 and ThinkStation P360 Ultra, the newest additions to its Think commercial products designed to increase efficiency and effectiveness in the workplace.
The ThinkPad P16s Gen 1 is a mobile workstation for professionals who are always on the go. It is an ideal combination of performance, function, and form. While ThinkPad P16s Gen 1 is more of a laptop configuration, the ThinkStation P360 Ultra is more of a desktop configuration for office desk and work-from-home stations.
"We are revolutionizing the market with a new mobile as well as a new desktop workstation that is purpose-built to deliver impressive performances that our customers need. The ThinkPad P16s Gen 1 is our most mobile 16-inch workstation while the ThinkStation P360 Ultra is one of the most versatile workstations available. Through our offerings, we hope to provide ways for professionals to increase efficiency and effectiveness in the workplace and beyond," shares Harveenpal Singh Tara, Workstation Business Lead for Lenovo Central Asia Pacific.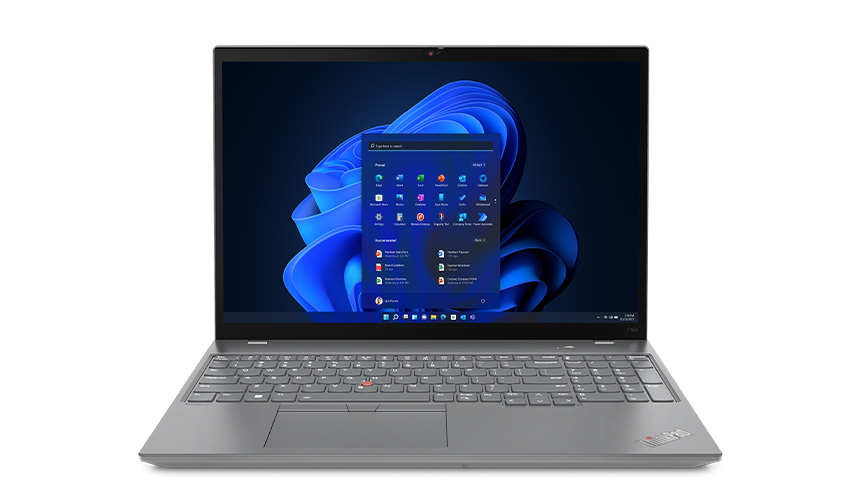 An ISV-certified workstation, the ThinkPad P16s Gen 1 is equipped with 12th Generation Intel Core i9 processors and NVIDIA T550 professional graphics, making it suited to power applications such as AutoCAD, Revit, SolidWorks, and more. This powerhouse offers up to 48GB memory and up to 2TB SSD storage, and sports a thin and light 16-inch form factor.
The device also offers improved usability features including a wider touchpad, all-day battery capacity (65Wh), an upgraded FHD webcam, blue light reduction, and X-Rite color calibration for true-to-life accuracy. It is equipped with ThinkShield security suite and MIL-SPEC testing to ensure reliability and durability. For true-to-life images and videos, the workstation comes with Dolby Atmos and Dolby voice. Connectivity features include 4G WWAN, and Wi-Fi 6E.
The ThinkStation P360 Ultra, on the other hand, comes with a form factor that is less than 4L in total volume, which is 15% lighter than previous small workstation offerings. It boasts 12th Generation Intel Core i9 with vPro processors, NVIDIA professional graphics, up to 128GB memory, and cutting-edge storage. Having this new form factor, the workstation outperforms previous generation small form factor desktop workstations by more than 50%. These features ensure the device can handle everyday tasks and complex CAD design, Edge/Io, as well as other high-performance workflows, making it ideal for engineers, designers, medical personnel and financiers. As an ISV-certified workstation, the ThinkStation P360 Ultra is designed for those who want to maximize both their desk space and work productivity.
This workstation adhered to its commitment to environmental sustainability by utilizing 90% post-consumer recycled cardboard and foam cushions in the packaging, as well as 26.5% post-consumer recycled plastic material (PCC) in the system itself. Lenovo has enabled important sustainability services for this product, including asset recovery for end-of-life recycling and CO2 offsetting, allowing users to compensate for the average carbon emissions associated with the system by contributing carbon offset credits to a UN Climate Action partner.
Designed to cater to every professional needs, the SRP of ThinkPad P16s Gen 1 starts at PhP95,999 while the ThinkStation P360 Ultra starts at PhP114,799.
Lenovo offers after-sales service with Lenovo Premium Care. These services include advanced support from real people, real fast with front-of-the queue and straight-to-the-experts customer support service for any issues encountered as well as on-site support for the ultimate premium experience.