Brother International Philippines Corporation (BIPC), in partnership with fashion-tech startup Custom Thread, Inc. (CTI), unveiled the Brother GTX, a 5th Generation direct-to-garment printer.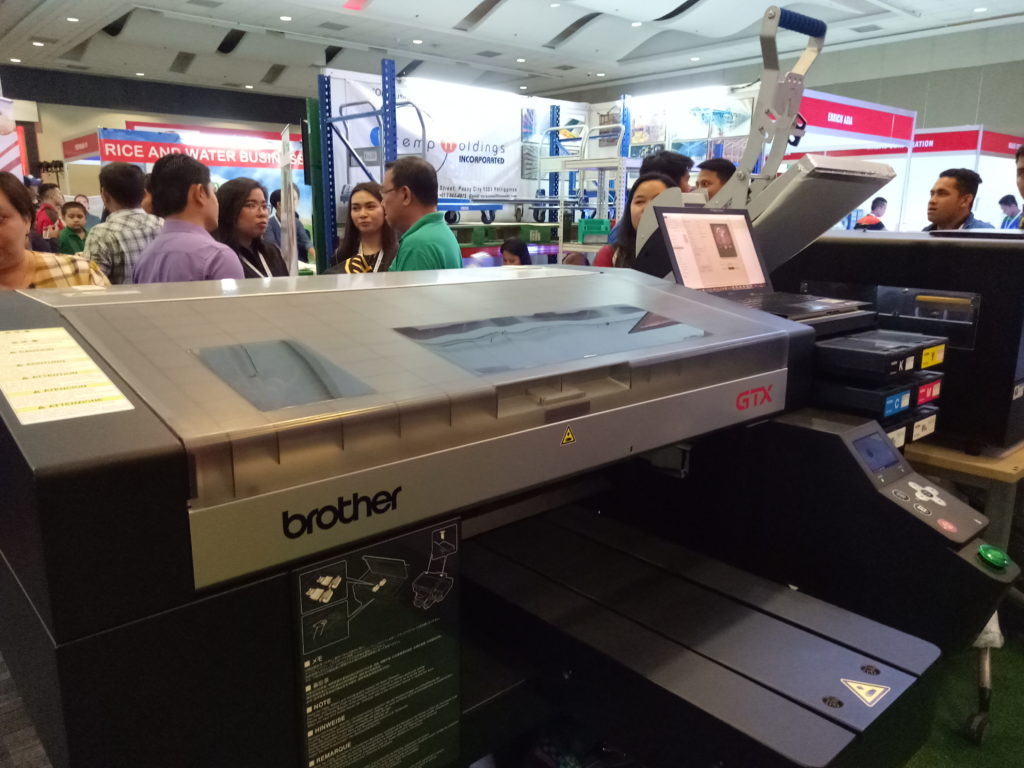 The partnership entails that BIPC provides the direct-to-fabric printing technology and the machine while CTI provides the knowhow in the market since they have been in the business for some time, according to Glenn Hocson, president at BIPC. 
"Together, with BIPC and CTI, we strive to provide Brother's direct-to-garment printers to willing and able entrepreneurs in order for us to expand our economy," said Hocson.
The direct-to-garment printing technology consists of three machines: the GTX, heat press machine and The Cube, a pre-treatment machine.
The pre-treatment process takes eight seconds to complete while the heat press consumes 30 seconds. The printing takes another 30 seconds.
The process starts with the pre-treatment machine or The Cube where you put your shirt or any kind of garment inside. Once you press the Start button, the pre-treatment process starts working to make the garment flat. Your shirt will be ready for heat press within eight seconds. 
After the pre-treatment process, you need to heat press the shirt for 30 seconds before it is ready for printing. The last step is the GTX printing where your designs can be printed directly to the shirt, without limits to colors. Once the shirt is on the GTX printer, you select the designs that will go directly to the machine, and when you press the Green button, it starts printing.
After printing, you need to press the design on the shirt to make sure that it is intact. After eight hours, you can already wash your shirt.
The GTX printer uses three types of non-toxic pigment inks made for Brother's solutions.
The price of the three-machine package is Php1.6-million which comes with hassle-free maintenance package which means all spare parts when destroyed will be changed within a year. The machine can self-clean or can do daily maintenance.
Meanwhile, the direct-to-garment printing market is just starting but being a 5th Generation printer, GTX has the potential for on-demand printing.  One of its current markets is the silk screen printing, according to Hocson.