Acer recently introduced to members of the press its first Windows-powered smartphone, the Liquid M220.
Positioned as an entry-level phone, the Liquid M220 costs only Php2,490, the cheapest Windows-based smartphone in the market today. It comes with Windows 8.1 OS but is upgradeable to Windows 10 in the fourth quarter of 2015.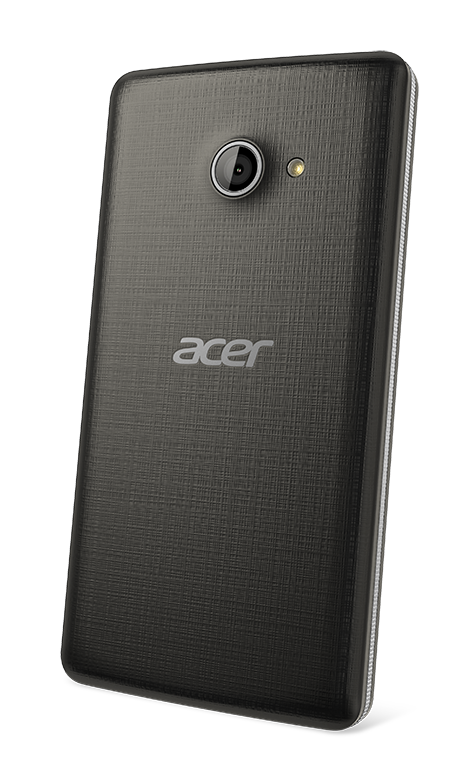 The 3G-capable phone draws its power from a Qualcomm Snapdragon 200 chipset, that is complemented by a dual-core 1.2GHz Cortex-A7 processor, 4GB internal memory and 512MB RAM. The memory is upgradeable to 32GB via a MicroSD card slot. It has a removable 1300mAh battery and two SIM slots.
What is unique about the Liquid M220 is that its back cover has a textile finish that gives it a sophisticated and fashionable guise and feel, which also doubles as extra grip for the phone to make handling safe and secure. Around the handset is a protruding edge that offers more grip while in the hand.


The handset has a vivid 4-inch display and 233 pictures per inch (PPI) screen resolution. The phone has a 5-Megapixel main camera (with autofocus and LED flash) and secondary 2-Megapixel front camera. The two cameras  are voice-operated. Most phones in the M220's price range do not have a front camera.
The phone is available now and comes in white and black.
If you're a Windows fan and if you're looking for an affordable phone that can be an extension of your Windows computer, this phone is a great find for such a low price.
"Once the M220 runs Windows 10, it will essentially become a PC," says Microsoft Philippines partner account manager Mon del Rosario.