When it comes to getting a new computer, there are so many different aspects that need to be taken into account. Whether you're in the market for a new desktop or laptop, or even looking to upgrade an existing machine, it's imperative that you do research before making any purchases.
It may take hours of research and testing to find the right computer for you. If you're not sure where to start, or have no idea what questions to ask when checking out various computers in-store or online, this article is here to help!
What to look for when buying a computer
Before you head to the store or look online, there are some key factors that you should keep in mind. When shopping for a computer, it's important to take a look at the following aspects in order to find the right fit for your needs:
What is the purpose of the computer?
What features will you be using?
Is there a specific software that needs to run?
How much do you actually know about computers?
It is important that these four questions are answered in order. When you reach the fourth question, you may need professional assistance. The expert will be able to find the perfect match much easier if they already have answers to the other questions.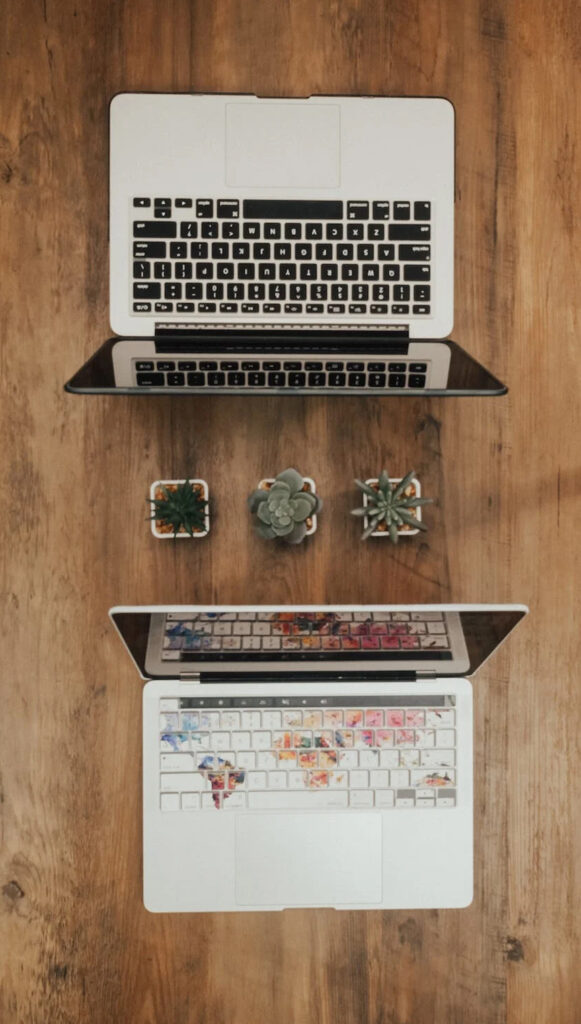 Consider how you'll use your new computer
The next thing to consider before buying a new computer is how you'll be using it. Before making a purchase, take a moment to think about how you'll be using the computer. Consider the tasks to be completed on the computer, what kind of workflows you'll be using the computer for, and what software will be used. These are important aspects because there are computers for different purposes. It would be like trying to buy the perfect engagement ring without using a ring size chart to make sure it fits perfectly.
It can be tempting to want to get the nicest, newest style, but ask, do you just need a computer to do homework or basic web searches on? If so, there is almost zero added value that a $2500 computer will bring over a standard $350 laptop.
Don't forget to ask about the warranty and service options
Don't forget to ask the store or online retailer about the warranty and service options they offer when buying a new computer. The majority of computers come with a warranty, and it's important to understand what that warranty covers and how it works. If anything goes wrong with the computer and it needs to be repaired, you can get assistance through the warranty.
Warranty coverage is meant to cover the cost of getting the computer serviced and any hardware or software issues. Any computer that comes with a warranty should also come with a basic support plan. The plan often includes tech support and the installation of necessary software.
Make sure you can upgrade/fix parts in the future
Make sure the computer can be upgraded and is built with upgradability in mind when purchasing a computer. Don't buy a computer designed to be absolute and incontrovertible. Make sure you are able to update the parts and fix any issues that may arise in the future. Especially if the computer is meant for long-term use, it's better to be safe than sorry.
You don't want to buy a computer that might need to be replaced two years down the line. A computer that can be upgraded and can be fixed in the future is better because it gives more flexibility as far as how you want to use the computer.