Design has been at the forefront of advertising for as long as it has existed. Whether it's strong branding, a catchy headline, or eye-catching colors, the design is one of the most crucial components of advertisements.
It is no surprise that Creative Agencies continue to thrive in today's advertising climate, where competition is becoming increasingly fierce and tougher.
Wouldn't you be interested in learning the difference so that your business can thrive in the good times or the bad? Read here to learn more.
What Is the Variation Between a Digital Agency and a Creative Agency?
A digital agency is more concerned with marketing strategy and execution.
A creative agency focuses on brand layout, content production, and everything else related to creating a brand image. Creative Agencies are frequently overlooked by their more well-known counterparts. The Digital Agency is a great example of this.
With the advent of online advertising, digital agencies have become one of the most sought-after services by advertisers. This causes a great deal of frustration among advertisers regarding the type of agency to use for their campaigns.According to Playground Inc, Creative Agencies specialize in design and frequently rely heavily on external partners such as ad marketing consultants to fully deploy their work.
The majority of the time, Creative Agencies provide print design services. Good Creative Agencies are typical "branding experts" who excel at marketing and product design that is visually exciting, enticing, and persuasive.Creative agencies are also known for creating excellent logos, letterheads, and business cards, as well as achieving a consistent overall branding feel.
The Significance of a Full-Service Digital Agency
Why is it important to understand what a full-service digital agency is? Because digital marketing agencies do not provide full-service functions and instead outsource production. This is not necessarily a bad thing, as some excellent agencies employ this model. However, whether you want to work with an agency that focuses on consulting and outsources the rest or a company that does everything in-house will be highly dependent on your preferences.
Nowadays, many advertisers and businesses are focusing more on online marketing. And they have compelling reasons to do so.. Take a look at these Smart Insights facts and figures:
Instagram has a user base of over 600 million people.
Since December 2016, Snapchat has had over 150 million followers.
As many as 500 million tweets are sent each day.
While those social media statistics are impressive, keep in mind that those sites do not even have the largest user base. That honor goes to Facebook, which has over 1.86 billion online users. Are you second-guessing email marketing? You will, however, be missing out on over 2.586 billion email users worldwide, according to Email is Not Dead.
What about those amusing videos? According to Banner Snack, 76 percent of businesses that use video believes it provides a high rate of return.
The Advantages of a Creative Agency
When it comes to design, creative agencies continue to reign supreme. These firms concentrate on creating the best designs for your brand and will still do wonders for your campaign. Developing visual content is still a top priority for businesses that sell to consumers.Design-driven businesses, according to Adobe, have been taking the lead for over ten years.
Companies that prioritize creativity have a 1.5 times market share advantage over those that do not. There is a reason why Nike's CEO is a designer – despite the proliferation of other forms of advertising, people still value design and creativity.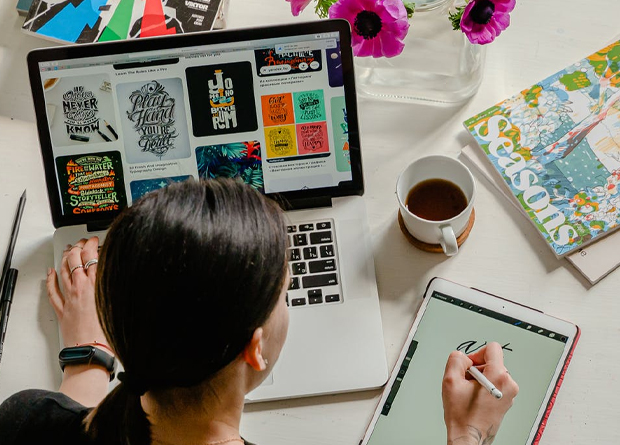 Why Should Advertising Firms Pay Attention to Creative Agencies?
Over the last few years, creative agencies have grown in popularity. When people ask what I do for a living, I tell them I work in marketing for a creative agency. People frequently respond to this with their eyes slightly squinted, head tilted to the side, and respectfully nodding with "Ahh very interesting!" " I smile, nod, and prepare myself for the next question, "So, what exactly do you do?"
Creative agencies have a cloak of mystery surrounding them. After all, the term is quite ambiguous. Agency for creativity. What exactly does that mean? On the internet, there is no clear definition of what a creative agency does. Based on my personal experience and several related blog posts, I've discovered that a creative agency combines strategy, styling, marketing, and online platforms that solve a client's problems, needs, or goals.
If a client encounters a creative agency to increase brand awareness, the agency will develop marketing and design methods to best achieve the client's goal. Many creative agencies provide full-service solutions, which means they will solve your problem and create the solution from beginning to end.
Doesn't that sound like a one-stop-shop? Yes, it is. Where do marketing firms fit into all of this?
Advertising is defined as "an organization that operates in accordance with submission guidelines." Which includes the process, including making plans, design, production, and placement" by marketing.com.
The secret here is that advertising agencies typically outsource production to creative agencies or video production companies, placing themselves as the middleman.
Which is superior?
Hiring a Digital Agency is indeed the best investment you can make. It is a difficult choice to beat due to the sheer volume of users as well as its cost-effectiveness.
However, when it comes to your campaigns, the design is also very important. A good design will increase the effectiveness of your promotion while also polishing your branding. If you have the funds, collaborating with a great Creative Agency and an amazing Digital Agency may be the best combination for your company.