NEW YORK CITY – Microsoft is taking the Apple way, launching multiple products to cater to just about every desire. And yes, this includes phablets, not just the tablets/laptops.
At the company's annual Surface hardware event, Microsoft launched the new 13-inch Surface Pro X, a tablet running Windows on an Arm processor. Unlike Apple's iPhone X (pronounced as "ten", not "ex"), Microsoft's "X" is pronounced the way the letter is pronounced (i.e. "ex"). By incorporating the Microsoft-custom version of a Qualcomm Snapdragon processor, the SQ1 Arm chip, the goal here is to deliver a more phone-like experience.
The Surface Pro X is available for preorder (the cheapest sells for $999); it will start shipping in November.
The gadget fits into a 12-inch footprint and weighs 1.68 pounds/762 grams. It has a display with 2,880×1,920 resolution (267 pixels per inch, the PixelSense density). A new Surface Slim pen has a "garage" in the keyboard; the pen charges wirelessly. There are two USB-C connections, in addition to Microsoft's proprietary power connector.
Other Surface Pro X specs:
8GB or 16GB of LPDDR4x RAM
Removable SSD: 128GB, 256GB or 512GB
Wi-Fi 5, Qualcomm Snapdragon X24 LTE modem
Up to 13 hours of battery
Five megapixel front-facing camera with 1080p video; 10-megapixel rear-facing autofocus camera with 1080p/4K video
Two far-field Studio Mics, 2-watt stereo speakers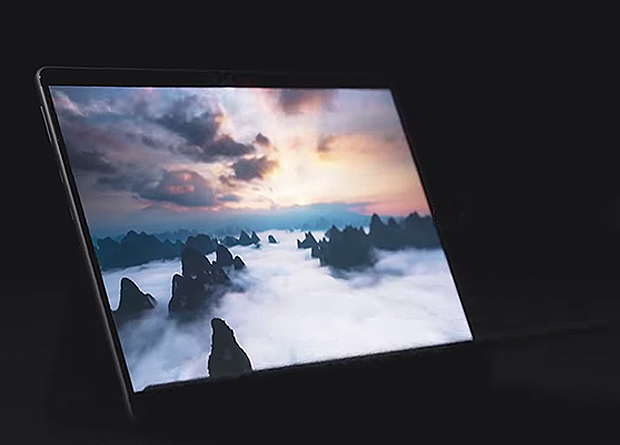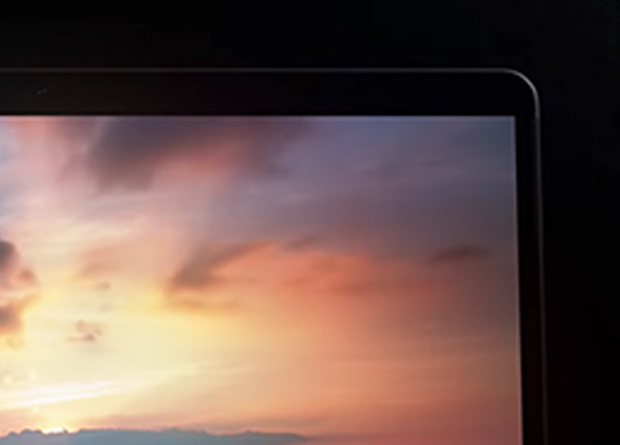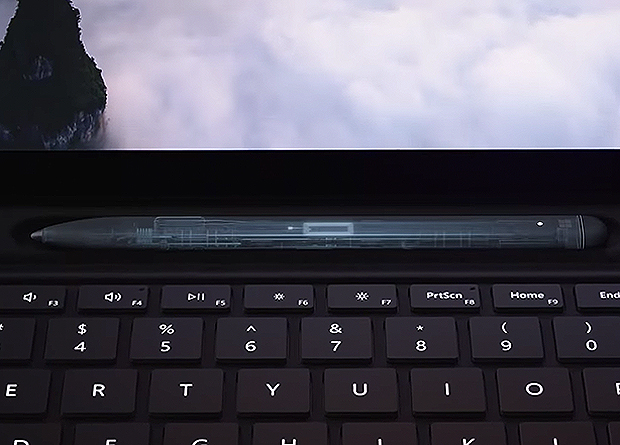 Also launched is Surface Duo, a dual-screen Android phone/phablet; Surface Neo dual-screen tablet and Windows 10 X software for dual-screen devices.
The Surface Neo is an eye-catcher, with dual nine-inch displays, and weighs 1.4 pounds. Only 5.6mm thick, it is attached with 360-degree hinges, with the displays having more than 60 microcoaxial cables running between them.
Both the Surface Duo and Surface Neo won't appear in stores until 2020.

Similarly launched were Surface Laptop 3, Surface Pro 7 (updating the Surface Pro 6 tablet; though now with USB-C connection), and Surface Earbuds.
Surface Pro 7 specs:
Intel Core i3-1005G1, i5-1035G4 or i7-1065G7 CPU
4GB, 8GB or 16GB of 3,733 MHz LPDDR4x RAM
128GB, 256GB, 512GB or 1TB SSD
Wi-Fi 6
Up to 10 hours battery
Five megapixel front-facing camera with 1080p video; 10-megapixel rear-facing autofocus camera with 1080p video
Two far-field Studio Mics, 1.6-watt stereo speakers