If we need "proof" that: 1. Consumerism is gonna be the end of us all; and/or 2. We're not all as poor as we think after all, it's the support (or non-support, for that matter) of flagship units from mobile phone companies. After all, even in a country like the Philippines where many (MANY) workers still earn less than P10,000 a month, we have more than a handful of (extravagant) supporters of flagship phones that sell for more than P50,000; to be changed after a year's use by a unit that is even more expensive.
Now here's what's comforting: With consumerism seemingly unstoppable, at least now we're seeing a lot (and I mean, a LOT) of smartphones that have great features but can be had at midrange price points.
A unit that comes to mind is realme's realme 3.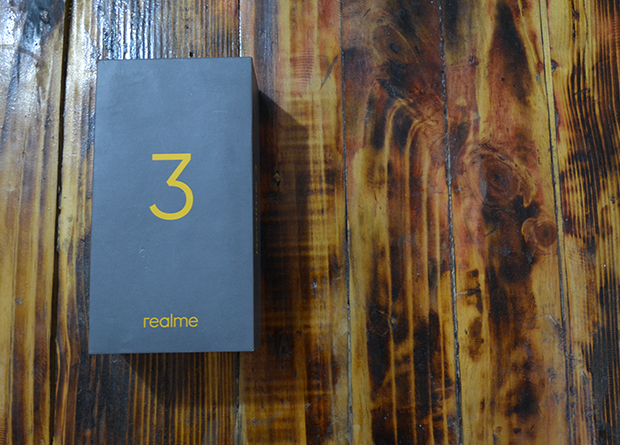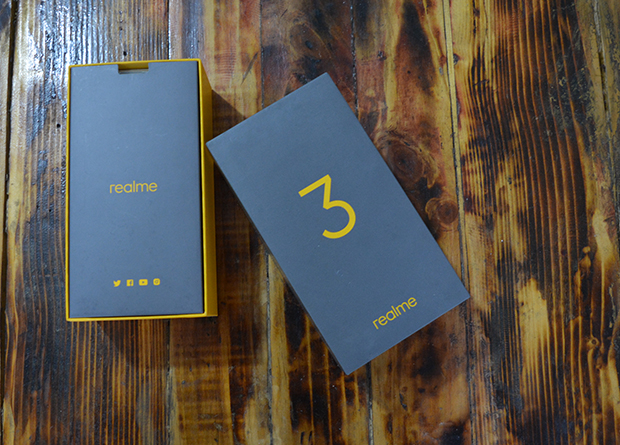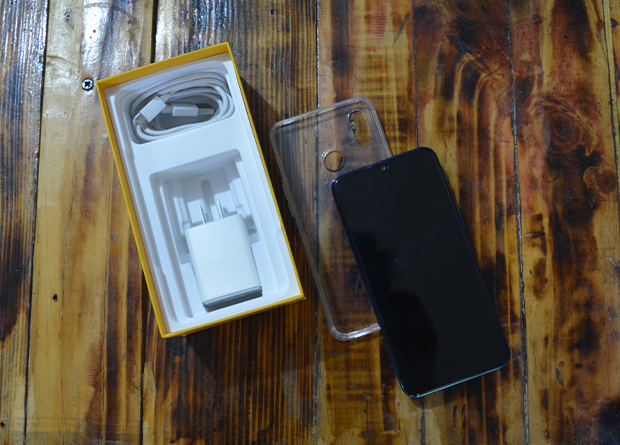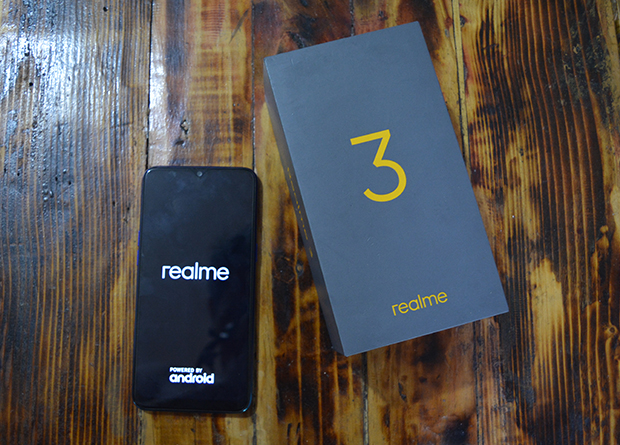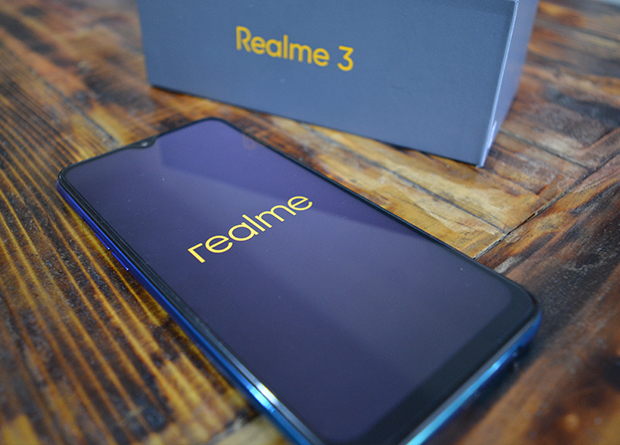 FIRST IMPRESSION/LOOKS
First off, the unit may sell from P6,990 to P9,990 (depending on internal configurations), but… it doesn't look cheap.
At the right side of the lightweight unit, there is the power button (the only button there). At the left, you'll find the tray that houses the triple card slot (two nano SIMs and a memory card) and the volume rocker.
At the top, there's the noise-canceling microphone; and at the bottom, you find the loudspeaker, 3.5mm audio port and the micro USB port (no USB Type-C port here).
A 13-megapixel, f/2.0 shooter is tasked with taking selfies on the front. Flipped, the phone has a dual camera at the back (13MP f/1.8 + 2MP f/2.4 dual rear camera), as well as the fingerprint scanner. There is a yellow outline on the main camera that makes the unit look… classy.
Coming only in HD+, the unit has a 6.2-inch Dewdrop display (with the notch that can't be hidden) with a resolution of 1520 x 720, equating to a pixel density of 271.
At around 8.3mm thick, It has a polycarbonate unibody, with curves along the sides of the back. Oh… there is a free jelly case in the box, necessary because this is a smudge magnet.
Forget the audio on this one; at full blast, there's that "lata" (tin can) quality. Try using a good earphone/speaker to best enjoy the sound from this unit instead.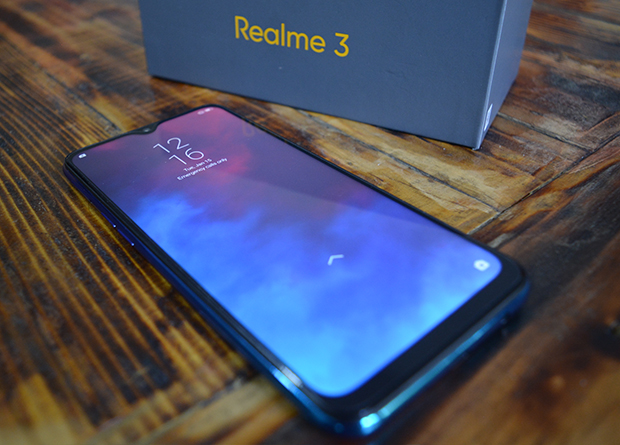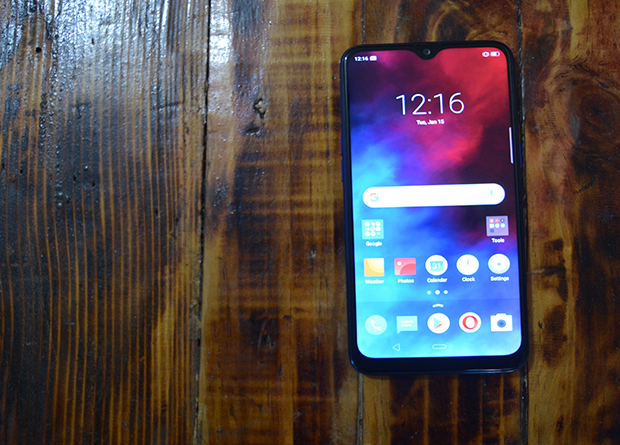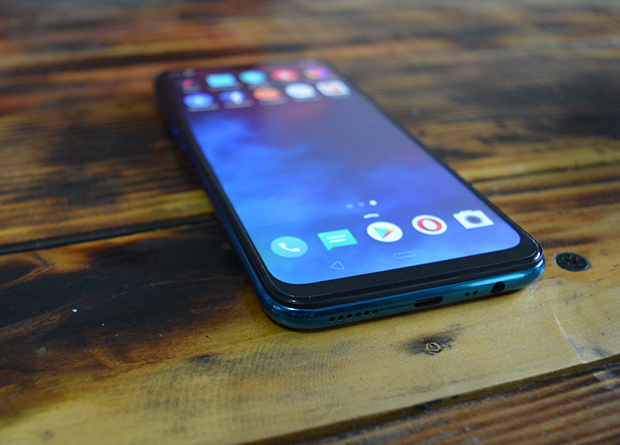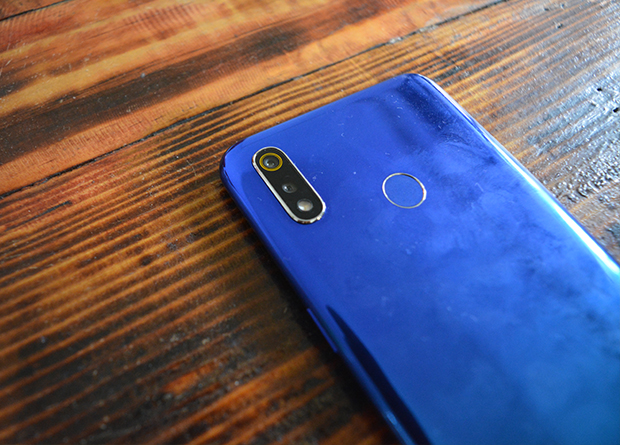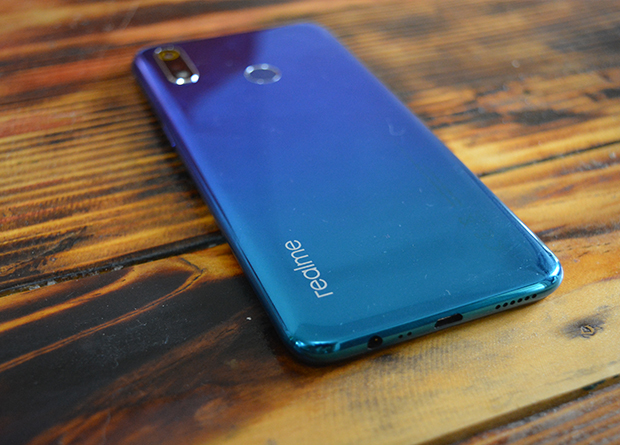 UNDER THE HOOD
realme 3 runs on the ColorOS 6.0 based on Android 9 Pie. Battery capacity is 4,230mAh, more than enough to last you a day (even YouTub-ing). And with pre-installed apps from Google, you'd likely get (just) 50GB of usable space out of 64GB.
By default, and akin to so many units out in the market now (e.g. Nokia immediately came to mind; dunno why), there's an app drawer that can be accessed by swiping from the bottom of the screen. Other features include: a Smart Assistant, and a Smart Bar feature (to immediately access specific apps).
There are two ways to open the unit – i.e. via the round fingerprint reader at the back, and face unlock via the phone's selfie camera. At least when checked, both are fast and accurate (and for the latter, even in lower light).
For pic-taking, realme 3 has a portrait mode, AI Beauty, Panorama, Expert, Timelapse and slow-mo, making it (at its price) worth considering by pic greedy users. And tested, the pics by realme 3 aren't bad, particularly in daylight. For shoots in the dark, it has the Nightscape mode (a.k.a. Night Mode) as well as Chroma Boost (supposedly to boost the photo's saturation to make it look more vibrant). These help make the pics taken at night suffice…
Video-wise, it can shoot up to 1080p at 30fps, decent for (shorter) B rolls when you left your cam at home and need to shoot wherever you may be…
realme 3 is powered by the MediaTek Helio P60 chipset.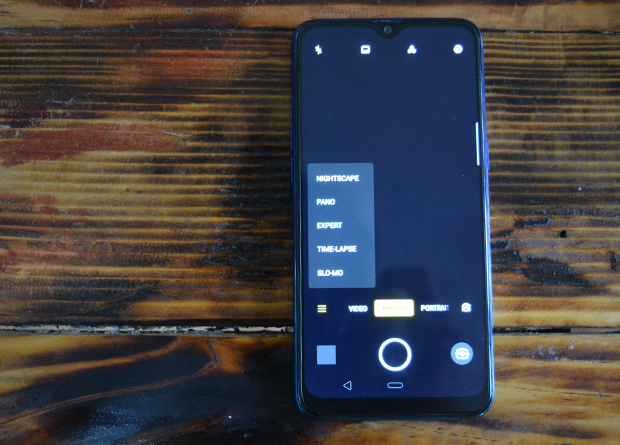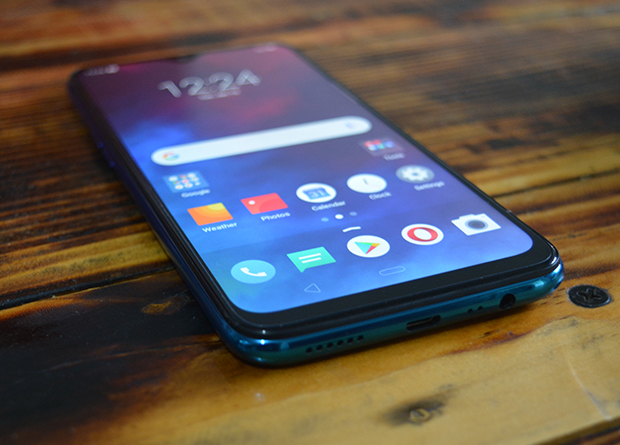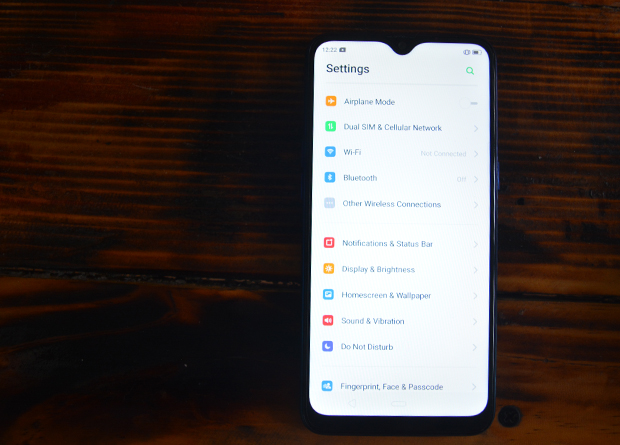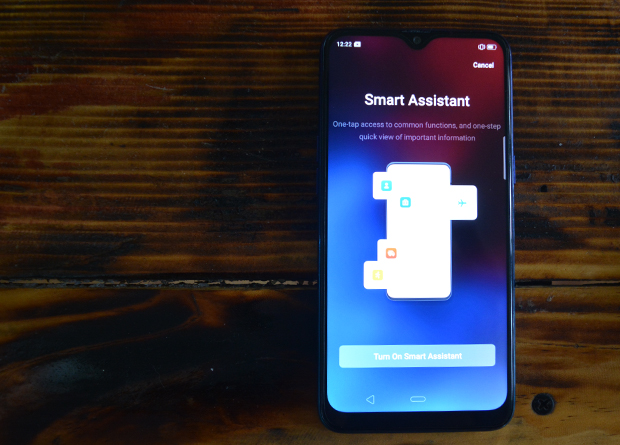 IN THE END
Yes, you may have your doubts because – I get this part – realme isn't exactly an established brand yet (or at least not as established as, say, Huawei or Samsung or Apple). And except for their novelty, new brands/products will almost always be plagued by this notion of "not perfect yet".
But here's the thing, at least with realme 3, considering the asking price, this is actually not a shabby offering. No, this isn't as tacky-looking/appearing as, say, Cherry Mobile. But it isn't as classy as, say, the offerings (particularly the higher-end models) of Apple, Samsung or Huawei.
But the asking price of this not-mediocre-unit-at all can't be stressed enough. The variants sell for: 3GB + 32GB – PHP 6,990; 3GB + 64GB – PHP 7,990; 4GB + 64GB – PHP 9,990. Top that with better-than-okay features, and you have a mini-winner. Consumerism with semi-awareness 😛