Nissan strengthened its presence in the Visayas region with the opening of its new dealership in Dumaguete, Negros Oriental.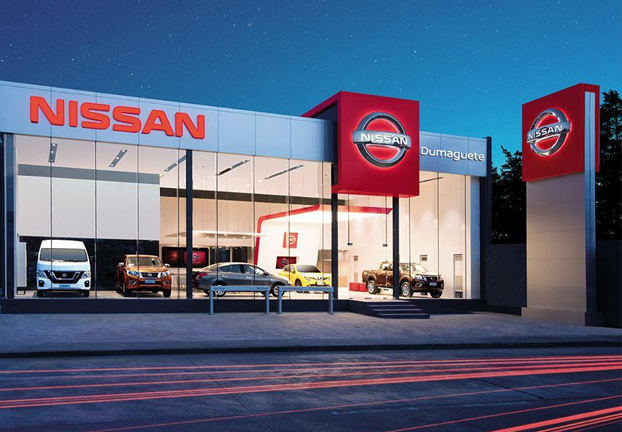 The new showroom features Nissan's new retail visual design. Also available are the latest end-to-end customer service programs.
Nissan Dumaguete is also equipped with various After Sales services. The Nissan Express Service delivers complete Periodic Maintenance Service within 30 minutes. The Nissan Executive Car Check-up provides a comprehensive, bumper-to-bumper assessment of any Nissan vehicle.
Nissan is a global full-line vehicle manufacturer that sells more than 60 models under the Nissan, Infiniti and Datsun brands. In fiscal year 2014, the company sold more than 5.3 million vehicles globally, generating revenue of 11.3 trillion yen. Nissan's global headquarters in Yokohama, Japan manages operations in six regions: Japan, ASEAN & Oceana; Africa, Middle East & India; China; Europe; Latin America and North America. Nissan has a global workforce of 247,500, and has been partnered with French manufacturer Renault under the Renault-Nissan Alliance since March 1999.