Fujifilm Philippines unveiled the new Fujifilm X-E3, a rangefinder style, mirror-less, and ultra-compact digital camera; and SHARE SP-3, an Instax photo printer, which both allows printing of smartphone-taken photos in Square format.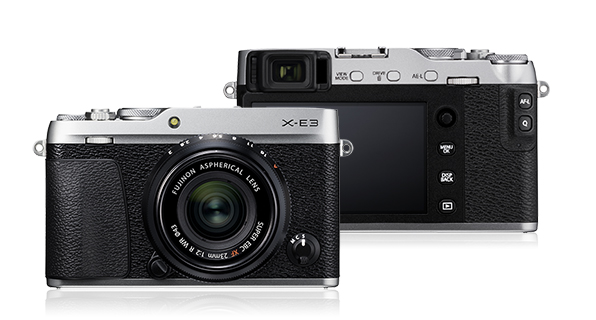 The latest addition to the Fujifilm X series model, the X-E3 camera is a photo buddy for those who wants to capture breathtaking sceneries whenever he travels. Using the latest 24.3 megapixel APS-C sized X-Trans CMOS III sensor and X-Processor Pro for in-class reproduction in both stills and 4K movies, the device creates better image quality as it draws out the subject's color fast when shot. It also features Bluetooth low energy wireless communication. Users of this camera can upload photos directly to their smartphones or tablets.
A new innovation found in X-E3 is its rear LCD touchscreen which makes it easier for user to zoom in and out of a photo. Its "Touch Function" feature allows users to use flick motions in up – down and right – left directions to call pre-assigned functions. It also has an interchangeable lens with a viewfinder and a lightweight form factor. The X-E3 camera can record both full HD and 4K videos using the Film Simulation modes
Available in silver and black, the X-E3 camera is priced at Php50,900; with 23mm kit – P64,990; 18-55mm kit – Php72,990 (Body only). X-E3 is sold at authorized dealers nationwide.
SHARE SP-3, the latest in the Instax series of photo printers, can print photos that are taken from smartphones on Instax film and in Square printing format. Images are sent to the printer over wireless LAN using a dedicated app. The device produces high-resolution images at 318dpi with an Organic EL array exposure head.
The photo printer features the Fujifilm's image processing software – Image Intelligence – which automatically adjusts for optimum brightness at the time of printing; and as exposure and output take place simultaneously, new images can be printed after the short interval of approximately 13 seconds. The SP-3 also features the Collage Template that enables square format printing of collaged photos. Texts can also be added to these photos by clicking on My Template that has 11 designs such as a magazine cover and a CD jacket. Color and size of texts can also be adjusted.
With black and white colors to choose from, the Instax SHARE SP-3 photo printer is sold at Php10,499 at all Fujifilm authorized dealers. A limited edition package of SHARE SP-3 which includes a film, film case, and Instax picture book is priced at P10,999.
In addition to these Fujifilm's latest camera and photo printer, the company is also releasing a limited edition of white SQ10 hybrid camera this November 2017 for Php14,999. Utilizing SQ10 camera, a user can edit photos with various filters, and print in Instax Square format. The first Instax SQ10 model in black was released last summer.