Catalyst partnered with Power Mac Center (PMC) to launch and sell its 100% waterproof cases for Apple devices.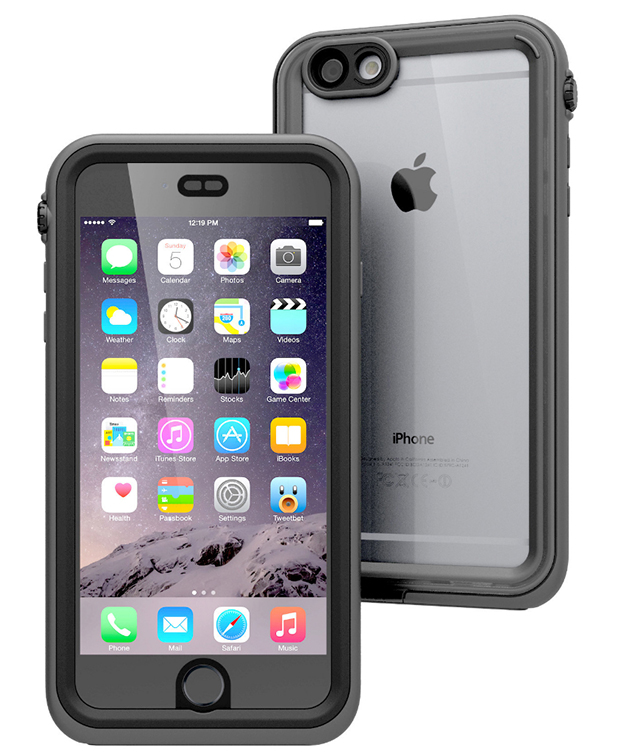 Now available in select PMC stores, Catalyst has an array of products including waterproof, dirt-proof, shockproof, and drop-proof cases for the iPhone 6S/6S Plus/SE, iPad Mini 4, and iPad Pro 9.7". Made of impact resistant polycarbonate, a soft-touch rubber bumper, silicone seals, and air- and water-tight acoustic membranes, these cases feature a transparent front and back, designed for showing off the device's sleek design.
These cases are 100% tested IP-68 waterproof to 16.4 feet (five meters) and designed to meet or exceed military norms for impacts or drops up to 6.6 feet (two meters). The case can be used in snorkeling, mountain climbing, or even exposure to elements.
"What we love about Catalyst is that it supports the adventurer in all of us. It pushes boundaries and lets us explore and just enjoy," said Joey Alvarez, marketing director at PMC.
PMC also launched Catalyst's first and only waterproof case for Apple Watch. This case features Catalyst-patented technologies, including a double-sealing waterproof system, true sound acoustic membranes, signature rotating digital crown, tactical side button, and an innovative silicone sealing wrap.
Apart from this, the Catalyst floating lanyard was also unveiled. This accessory keeps the encased device afloat up to 250g or 350g, and protects it from getting lost. Sporting a bright orange color and reflective logo, it fits any wrist size and has a strap that makes it highly visible in the water.