Twenty seven of Taiwan's leading technology product brands known all over the world were dominantly showcased in this year's Taiwan Excellence campaign, which seeks to raise brand awareness and preference for Taiwanese products in the Philippines.
The campaign, which brings together innovative ICT products and other products highlighted by their popular brands, provides Filipino consumers the assurance that Taiwanese manufactures are reliable as these meet the highest product quality standards.
These 27 ICT product brands consist of Acer, Adata, Apotop, Asus, Avision, BenQ, BXB, D-Link, Dr. Board, DrayTek, EnGenius, Gigastone, Handlink, JM, KingCom, Mozbii, MSI, Opro9, Plustek, PQ1, Proware, Sapido, SP, Sunon, Team, Thermaltake, and Transcend.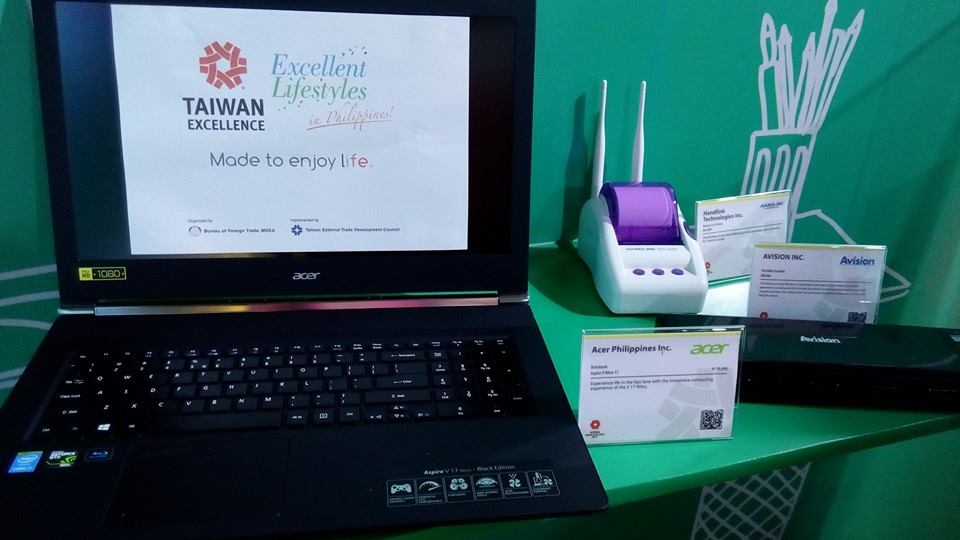 Dr. Gary Song Huann Lin, Ambassador of Taipei Economic and Cultural Office (TECO) in the Philippines, said that Taiwan Excellence campaign was conducted in the country because the Philippines, as one of its largest trading partners, is very important to them.
"The Philippines is very important to us. The Philippines is rising again after more than 10 years, and is once again emerging as the most important economic power in Southeast Asia. There's a lot of opportunity for Taiwan to explore," said Lin.
The Philippines is the third largest export partner of Taiwan among ASEAN countries, and Taiwan's 11th largest trade partner globally.

Taiwan has over 110,000 Filipino overseas workers, many of whom are employed in the production of ICT products, according to Lin.
Taiwan is the second largest producer of computer hardware in the world, and occupies over 70% share of the market for semiconductor, photoelectric and information and communication products.
The integrated circuit (IC) design industry of Taiwan, comprising 21.5% of the global production capacity, and its production capacity for high-density TFT-LCD, are the world's second largest. Taiwan's production capacity for PC ranks third globally.
Lin also claims that 70% of Apple's iPhones are manufactured by Taiwanese investors.
Marking its second year of bringing Taiwan Excellence in the Philippines, the campaign gathered 77 participating brands, from only 56 when it launched last year. This year, the brands comprised 27 brands in the technology sector; 16 from the transportation and leisure sector; 26 from the home and living segment; and eight from the living application and health care businesses. These brands represent 201 products.
"We witnessed the warm reception to Taiwan-made products last year, which is why we are undertaking this campaign again. In doing this, we hope that more Filipinos will buy our products and receive the assurance that they are getting the best and highest quality standards. Through Taiwan Excellence, we want Filipino consumers to make educated decisions about their purchases and experience the benefits and superior quality of our products and brands," said Yu-Wei Hsiao, Deputy Executive Director at Taiwan External Trade Development Council (TAITRA).
This year's Taiwan Excellence has movie star Maja Salvador as its endorser where she will be seen in the campaign's various activities like the First Taiwan Excellence Experience Zone which will be held on July 3-5 at the Main Atrium of the SM Mall of Asia in Pasay City.
Other campaign activities to be held this year include the Taiwan Excellence Experience Zone which will be held in September; a Taiwan Pavilion at the Manila FAME in October; the Made to Enjoy Singing contest from August to December; and Taiwan Excellence Collections throughout the year at Octagon in SM Megamall.