The Metro Ethernet Forum (MEF) has announced that entries for the new MEF 2014 Ethernet Excellence Awards opened and will close on 9 September 2014. This year's Awards program recognizes service, technology, and professional excellence and innovation in the worldwide Carrier Ethernet community.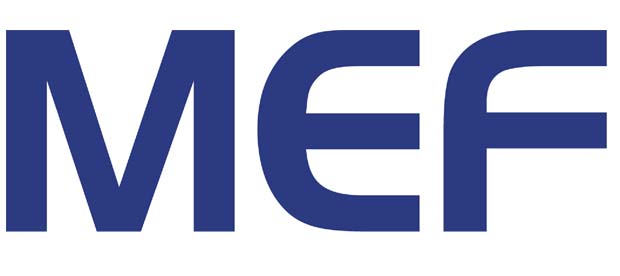 The Awards will be presented at a special Ethernet Excellence Awards Dinner on 18 November as a focal point of the Global Ethernet Networking 2014 (GEN14) event that will be held during 17 – 20 November at the Gaylord National in Washington, DC.
Twenty-nine Awards will be presented in the following categories:
Best Application of the Year in finance, health, education, government, media/sports/entertainment, and other verticals
Best Service of the Year for global and regional markets
Retail Service Provider of the Year for global and regional markets
Wholesale Provider of the Year for global and regional markets
Best Network Technology for service management/orchestration, scalability, innovation, and multi-vendor innovation
Network Technology Provider of the Year
Professionals of the Year, which include the Ethernet Person of the Year, the MEF Carrier Ethernet Certified Professional (MEF-CECP) of the Year, and the MEF Distinguished Fellow Award.
Award winners will be voted upon by groups of qualified independent judges, which will vary by award category. The Finalists will be publicly announced on 21 October, nearly one month before the Winners will be revealed on 18 November.
"Mass connectivity of people, organizations, and devices is the driving force in the global economy and the principal enabler of the shift toward the digital enterprise. State-of-the-art Carrier Ethernet 2.0 services and technologies like those recognized by the 2014 Ethernet Excellence Awards program play an indispensable role in accelerating communications-related business transformation," said Kevin Vachon, MEF chief operating officer. "We are excited to spotlight not only corporate leadership in bringing new innovations to market, but also to recognize stand-out individuals for their extraordinary contributions to the advancement of the Carrier Ethernet industry.
Full details of the Ethernet Excellence Awards program can be found here.
A communications industry alliance consisting of more than 225 member organizations, the MEF is the defining body for Carrier Ethernet and the driving force behind the global market for Carrier Ethernet services & technologies. The MEF operates through a powerful collaborative framework where service providers, network solutions suppliers, and other member companies contribute to the development of technical and operational specification, certification, and marketing programs. The MEF has enabled Carrier Ethernet adoption and tremendous communications-related cost savings and productivity gains for service providers and end-users worldwide over the past decade. Building on this success, the MEF is now focused on enabling a new generation of agile, assured connectivity services that are orchestrated over more efficient, automated, and interconnected global networks.
For more information about the MEF – including details about services, network equipment, and professional certification, visit www.MetroEthernetForum.org.