Kaspersky Lab, a developer of secure content and threat management solutions, has presented FriendOrFoe, a free app for Facebook that allows users to assess just how "valuable" their friends are, and even shows what others think of them.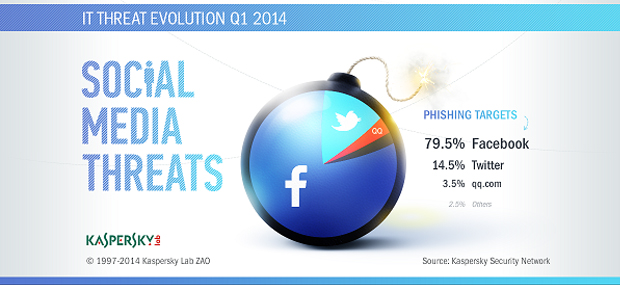 The app will reveal which of those hundreds of followers are genuine fans, who reposts and comments most of all in a user's circle of friends, as well as highlighting threats to social network users, and how to keep personal information secure.
For those who like using various apps to analyze their activity, Kaspersky Lab has created a tool for collecting statistics about Facebook activity.
FriendOrFoe displays how many videos and photos a user publishes, the number of likes received and lots of other stats that may be of interest to Facebook devotees.
FriendOrFoe is currently available in English, Russian, German, French, Italian, Spanish, Brazilian Portuguese, Mexican Spanish, Arabic, and Japanese. Kaspersky Lab eyes to add to the list of languages in the near future.
"The largest social network in the world is bound to attract the attention of cybercriminals. More often than not, they are on the hunt for personal data and login credentials which they can then use to access such things as your mobile banking account," said Evgeny Chereshnev, head of Global Mobile Business Development at Kaspersky Lab.
"It comes as no surprise then that Facebook is the most popular target for phishers: in the first quarter of 2014, 79.5% of all social media phishing attacks targeted this particular service. Apart from the entertainment aspect, FriendOrFoe delivers an important message about the possible threats a user faces in clear, simple terms," Chereshnev added.
For photos, the app prompts users to check any photos they've been tagged in, as there may be some compromising pictures.
For check-ins, the app lets users see if someone has checked them in without their permission and helps clean their profile of any unauthorized check-ins.
FriendOrFoe can review all the apps users are logged in to and show what permissions users gave them.
Meanwhile, for search history, the app will show users all the people or things they've searched for on Facebook. Users can't stop Facebook from storing this information, but they can erase it.
The developers will be continually improving the app's functionality in response to user feedback.