EMC Corporation has launched new products and technologies that address the full continuum of data protection requirements facing users, both today and as they address the challenge of transitioning to software-defined IT environments.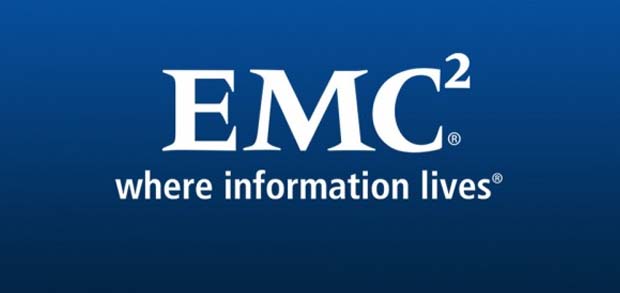 In software-defined environments, infrastructure is virtualized and delivered as a service. To maintain effective protection during the transition to next generation environments, data protection strategies and technologies must also evolve to a service-based delivery model.
With this announcement, EMC adds new integrations with primary and protection storage platforms, and with hypervisors and enterprise applications, while extending support for cloud environments and delivering new technologies that enable data protection-as-a-service delivery. These drive new efficiencies into customer environments today, while laying a foundation that helps EMC customers move confidently to software-defined environments.
"Over the past few years we've delivered numerous integrations that, together with a workload-agnostic protection storage platform as an anchor, provide a Protection Storage Architecture. Today, we are announcing products and new integrations that enable customers to deliver a complete spectrum of data protection and availability capabilities as a holistic, consumable service. Data protection-as-a-service is a key tenant for establishing effective protection for software-defined enterprises—a 'bedrock' that needs to be in place for organizations to confidently transition to 3rd platform software infrastructures," said Ronnie Latinazo, EMC country manager in the Philippines.
The EMC Data Protection Suite redefines the usage model for data protection software by enabling flexible application of integrated products to optimize both on-premise and cloud-based backup and archive environments as they evolve. The Data Protection Suite consists of EMC's Avamar, NetWorker, Data Protection Advisor, Mozy and SourceOne software offerings.
With the release of the Data Protection Suite, new capabilities include: Snapshot Management for Isilon, VNX and NetApp arrays to improve protection for NAS-based data; deep support for VMware and Microsoft cloud infrastructures via integration with VMware vCloud Director and Microsoft System Center Virtual Machine Manager; full integration between EMC Avamar and EMC Data Domain; and enhanced security features and new Linux support for Mozy public clouds to enable greater adoption by enterprise customers.
With the introduction of a new EMC Data Domain Operating System, EMC continues to evolve Data Domain's position as the industry's de-facto open protection storage platform, with capabilities that extend its support far beyond just backup to establish it as a cornerstone for enabling delivery of data protection as-a-service.
New capabilities include: the introduction of Data Domain Boost for Enterprise Applications to empower application admins to protect their own environments with support for Oracle, SAP, SAP HANA, DB2 and SQL Server; new multi-tenancy support for cloud deployments; and archive storage enhancements.
Meanwhile, through new software releases from the EMC VPLEX and EMC RecoverPoint product lines, EMC accentuates its ability to address the full continuum of data protection needs, offering continuous availability, mobility and disaster recovery for more environments and multi-site configurations.
All new EMC data protection products will be available in second quarter of 2014.