Amid expectations of stronger domestic spending, the sustained growth momentum of the Philippine economy will continue to underpin Globe Telecom's mobile business performance for the rest of the year.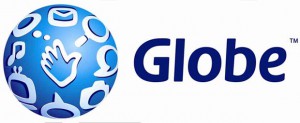 "We expect mobile revenues to continue its growth trajectory as the country's robust growth has been generating a lot of confidence in the local economy, leading to sustained domestic spending," said Globe president and CEO Ernest Cu, noting the country's 7.6% growth in the first half, well in line with the government's 7%-8% growth target for the year.
Mobile revenues in the first half of the year rose 8% to P35.8 billion from P33.3 billion a year earlier, as the company's postpaid segment continued to deliver solid growth while the prepaid segment held its ground.
The company's mobile subscriber base stood at over 36 million at the end of the first half of the year, growing 14% from the previous year, increasing nearly 4.4 million.
According to Cu, mobile revenues, which account for 80% of consolidated service revenues in the first half, drew support from higher revenue contributions of unlimited SMS, mobile browsing and other value-added services.
"Growth was also complemented by strong subscriber uptake in the first half of the year, stemming from aggressive acquisitions in both postpaid and prepaid segments, leading to overall subscriber net additions of close to 3.0 million in the first half which is a 76% surge from a year earlier," he said.
Cu also said that growing preference for smartphones, which is driving the increase in mobile browsing revenues, would continue to provide support for the company's mobile business.
In the Informate Mobile Insights report by Nielsen, a leading global information and measurement company, it is shown that Filipino mobile consumers were on their smartphones for an average of 171 minutes per day in June as the Philippines continues to be one of the fastest-growing markets for smartphones in Southeast Asia.
A separate study conducted by leading global customized market research company TNS showed that all facets of mobile phone usage that include mobile browsing, social networking, chatting, checking emails, have been dramatically increasing in Metro Manila.