By Intel
Mobility now dominates discussions in our workplaces. You can never predict where a busy nine-to-five day may take you. Whether it is going on-site with clients, whizzing in and out of meeting rooms, hot-desking or working from home, tablets are quickly emerging as the device of choice for busy professionals who are always on-the-go.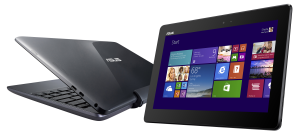 Today's tablet devices offer a dynamic range of capabilities that deliver unique and personal computing experiences. We now have in our hands amazing possibilities to be entertained, stay connected, learn and work on the go.
With a variety of tablets to choose from, the question is 'which one is right for me?'
There are a couple of key considerations that you should keep in mind. Understanding why each of the following matters in a tablet, and how they fit into your lifestyle, will help you make the right purchasing decision in store.
Portability – Tablet devices come in various stylish, thin and lightweight designs. One of the key attractions of a tablet is its portability. Make sure you pick a size that's practical and suited to how you will use it. Consider screen size as well as how you will carry it – in a pocket, handbag, or briefcase.
Tablets built for business need to have a balance between portability and performance.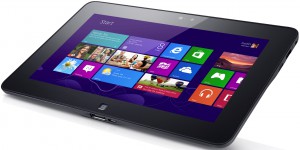 Processor – This is the 'brain' of your tablet. While tablets don't differ much on the surface, it is what's inside that will determine the overall performance of the device. More powerful processors will allow faster and smoother performance from your applications (watching video, surfing the web, etc.) while less powerful processors will give you slightly slower response times.
Battery life – Typical battery life for tablets range from eight to ten hours, depending on how you use them. Lower-power processors will give you a longer battery life. If you need the tablet to go above and beyond, look for one that comes with battery extension packs and you won't have to worry about running out of power.
Reliable battery life is key for workers on the go.
Storage – This is where you save your work, research, photos, music and movies. Tablets are generally more restricted in storage space when compared to laptops. Check out what's built-in, and  if you need more, it is advisable to look for models that offer expandable storage such as micro-SD, micro-USB ports, or look at convertible laptop options.
Look for full-size USB port and SD memory card options that enable effortless connectivity to collaboration tools so that you really won't need to keep much on your tablet, allowing it to focus on processing the tasks that matter.
Features – Tablets have become tremendously versatile with a variety of features available to suit your needs. Tablets with attachable keyboards ("convertibles") can instantaneously allow you to create content with your device. High quality cameras allow you to capture photos and videos on the go and quality visual and audio capabilities can turn your tablet into an immersive entertainment device. Built-in security is also important to ensure you have a secured tablet experience. These features vary within each tablet and should be considered based on your usage requirements.
Give these key considerations some thought when you visit your retailer, and even ask them to help you match your profile to the tablets in store.