Cyberoam, a leading global provider of network security appliances, has announced the launch of NG series, its next generation unified threat management (UTM) models.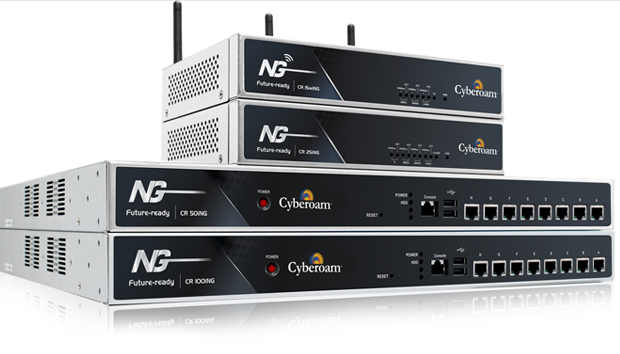 The latest product line from Cyberoam seeks to address the evolving security needs of organizations of all sizes from small and mid-sized businesses (SMBs) to large enterprises by enabling networks to become future-ready as they move towards upgraded network infrastructure and high Internet speeds.
The Cyberoam NG series offers best-in-class hardware, along with matching software capabilities and security features like Web Application Firewall, Application Visibility & Control, Identity-based Controls with Layer 8 Technology, Advanced Threat Protection comprising Intrusion Prevention System, Gateway Anti-Virus/Anti-Spyware, Gateway Anti-Spam, Web & Content Filtering and Outbound Spam Protection and VPN.
"This has been the best era of technology so far. Today, internet has gone to the next level of speed and performance. Due to increased availability and use of smartphones, high-speed internet connection technologies, connectivity has increased by leaps and bounds. In this changing scenario, security is often compromised as security solutions do not match with the evolving IT infrastructure," said Amar Mehta, Cyberoam country manager for the Philippines.
"With the Cyberoam NG series, the first and only solution of its kind, this gaping market need will be fulfilled comprehensively, long-standing security bottlenecks of businesses removed at an affordable pricing specifically designed for this important sector," he said.
Mehta also expressed optimism in picking up market share in the Philippines which he describes as a real growth market in the region.
"The Philippines is one of the fastest growing countries in the entire Asia Pacific and we see a lot of potential in this part of the world. We believe that the security awareness here is growing. Local businesses are beginning to understand the importance of protecting their valuable IT infrastructure," he added.
"Finally, the local market now has access to a very powerful, enterprise-grade network security product that will provide them with control over their networks while they deal with emerging IT technologies and security risks at the same time," said Scott Gonzalo, managing director of NetPlay, Incorporated (NPI), the exclusive distributor of Cyberoam solutions in the Philippines.
NG Series appliances come pre-loaded with CyberoamOS – the most intelligent and powerful Cyberoam firmware to date. The new firmware tightly integrates with the hardware for network and crypto acceleration to deliver high performance of security solutions. The CyberoamOS also extracts full performance from a multi-core platform, along with offering minimum latency and improved processing speed with use of optimized Interrupt rates and FastPath technology.
The NG series appliances come with a powerful hardware consisting of Gigahertz processors for nano second security processing along with Gigabit Ethernet ports and high port density. The unique design and robust components used in the NG series support high speed I/O throughputs for better performance as well as protect against tough environment conditions, including power surge and fluctuations.
Cyberoam is currently the world's first network security player and the only UTM vendor to achieve global ISO 20000:2011 certification. Assessed by Det Norske Veritas (DNV) Ltd of UK, this certification recognizes Cyberoam Global Support Management Centre (GSMC) for demonstrating excellence in post-sales product and technical support to its global customers.
This achievement highlights Cyberoam's capabilities in ensuring desired consistency, traceability and readiness to augment customer experience and confidence with excellent technical support services.
In the Philippines, expert after-sales support is provided to Cyberoam customers by NPI 24 hours a day, 7 days a week via email (sales@npi.ph), telephone (02-2308722) and live chat at www.npi.ph.
For more information, visit www.cyberoam.com.