In today's competitive business landscape, CEOs and business owners are continually seeking ways to do more with less. Improvement of the company's performance is still critical and highly-important among decision-makers but they strive to achieve this with less and or possibly minimal financial investments. DataOne Asia, the leading independent provider of IT services in the Philippines, says that businesses can operate this way using the right technology such as cloud computing.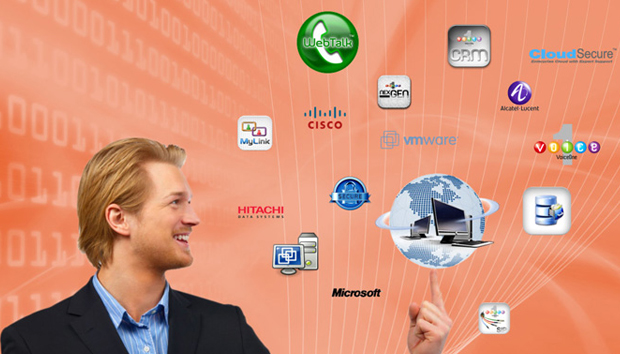 "Businesses that migrate their IT systems to the cloud could save at least 50 percent of their expenses. This is because the cloud minimizes the cost of infrastructure, management and support," says DataOne Asia president and CEO Cyril Rocke.
First, Rocke says that the cloud could help companies minimize expenses on procuring and maintaining their IT infrastructure. "Most IT users tend to underestimate the cost of procuring infrastructure. Whenever a company wants to buy IT equipment like servers, they cannot do it in a snap. They need to follow a long procurement process where they have to justify the project, write cost-benefit analyses, and submit the necessary papers to different departments. Sometimes, there's even a need to hire IT experts that will decide which equipment is best for a company. In reality, companies can spend more than a year and thousands of pesos on the procurement process alone. This entire traditional procurement process severely damages businesses, and reduces their ability to react and roll out new ideas and solutions."
Rocke says that, instead of procuring new equipment, a company can address its IT needs by looking to cloud service providers like DataOne, the company behind the enterprise cloud service known as CloudSecure. He believes that moving to the cloud will downsize a company's lengthy procurement process.
"Aside from shortening the tedious procurement process, cloud computing also allows companies to deal with reliable IT service providers like DataOne, which lets them save time, man-hours, skills development and troubleshooting," he says.
DataOne Asia sales manager Olga Bautista has seen her share of companies who have leaped into the cloud to cut costs. She cites several compelling examples that she has observed through the years.
"Cloud computing has indeed reduced the expenses of some IT companies. For example, a logistics company might be required to shell out P30,000 to co-locate their servers in an enterprise class, Tier-3 data center facility. But once they move their system to the cloud, depending on their specifications, they would only have to pay around P15,000 to P16,000 per month. As you can see, the expenses are cut in half," she says.
Bautista also cites a familiar instance where companies would attempt to build their own IT infrastructure – a risky and expensive process.
"If a company wants to build its own infrastructure from scratch, it would need to invest almost P2 million pesos for the basic package of just four servers. Remember that the company still has to hire an IT staff to maintain the system. A staff consisting of four to five IT personnel can cost up to P100,000 monthly," she says. "However, if that company opts for the services of cloud providers, their monthly bill would likely range from P10,000 to P15,000 only, again depending on their specifications or requirements. Also, in the case of DataOne, we have an expert support staff monitoring our clients' systems 24/7, so IT managers have nothing to worry about. In summary, they save P2 million by not building their own basic infrastructure."
Aside from cutting costs, Rocke adds that cloud computing gives the reins of a company back to its CEO. This happens when the CEO's own decisions are no longer restricted by the IT expert's dictates concerning the brand of computers or servers the company needs.
"One benefit of the cloud is that it allows technology to become standardized. Thus, it becomes easier for a non-technical CEO to get back in charge of his decisions instead of having more layers of experts who will filter the decision for him.," he says. "All the CEO will focus on is the performance, security and Service Level Agreement (SLA) of cloud service providers. Once the company's IT system is in the hands of the cloud service provider, the CEO can refocus on his core business and investment."
Rocke also points out that cloud computing offers companies something that a traditional IT system cannot give, which is the flexibility of trying new ideas. One example is by experimenting with different programs and applications, and testing which one suits the needs of the company.
"If you're not able to experiment with new ideas, you don't know which one is going to work. With a traditional IT system, introducing a new idea entails you to go through a heavy process, which stifles innovation and creativity. This will hurt the company down the line," he says. "This is why the cloud is a very ideal platform for innovation because it has a low-risk procurement process where CEOs get to define what they want to buy for how long. And if ever there was a mistake in the sizing, they can be stopped or changed. At DataOne, we offer customizable cloud services that can be changed based on the client's needs."
Finally, Rocke also says that companies can lessen opportunity costs once they embrace the cloud computing trend – and soon.
"Sticking with the rigid, traditional IT systems instead of moving to the cloud incurs opportunity cost, which is the opportunity companies have foregone when they should have introduced a new service but have not. Therefore, since the entire capital was spent on IT infrastructure, these companies miss out on golden opportunities like purchasing cheaper raw materials in bigger quantities," Rocke says. "Competitive CEOs should make their businesses more efficient by shortening the procurement process, minimizing their IT costs and avoiding further delays, and one way they could achieve this is by jumping into the cloud."
DataOne Asia, established in 2000 by the Keppel Corporation, a  Singapore company, has both the world-class equipment and personnel, capable of supporting a wide range of businesses in managing their IT and data infrastructure. DataOne Asia's services include data center hosting, web hosting, email, remote tape storage, back-up and restore, server hosting, disaster recovery to full IT outsourcing. VoiceOne, a subsidiary of DataOne Asia, is a new generation telecom provider that offers Voice Over Internet Protocol (VOIP) services to enterprises in the Philippines. In 2011, DataOne Asia launched CloudSecure, an enterprise cloud service with expert support that offers Infrastructure as a Service (IaaS), Software as a Service (SaaS) and Platform as a Service (Paas).
For more information, visit www.data1asia.com.