NFL players are among the best-paid athletes, but did you know that some of them have made a real fortune out of playing? Indeed, over 40 players have made over $100 million throughout their career. So, before checking the NFL consensus and betting some money in an attempt to make that fortune, wouldn't you like to find out who they are? 
Let's check the NFL rich list: the NFL's highest-paid players in the sport's history.
1. Drew Brees – $269.7 million
One of the most famous quarterbacks of all times, Drew Brees tops the charts as one of the richest players in NFL's history. Playing for the New Orleans Saints, he is also one of the oldest NFL players who completed his 20th season at the age of 42. Brees' highest single-season earnings amount to a whopping $40 million.
2. Tom Brady – $263.0 million
Currently playing for the Tampa Bay Buccaneers, Brady joins Brees on the list of highest-paid and oldest NFL players. With 21 seasons at its back, his highest single-season earnings rise to $28.8 million in 2016. Brady has spent the first 20 seasons of his career with the New England Patriots.
3. Ben Roethlisberger – $253.3 million
With 17 seasons at his back, it is easy to say that Roethlisberger has had a more lucrative career than Brees. The quarterback for the Pittsburgh Steelers, Roethlisberger brags the highest single-season earnings of $35.3 million and is believed that 2021 will be his last season.
4. Eli Manning – $252.3 million
Already retired but impressing with over $250 million in earnings, Manning is one of the NFL's players we'll never forget. Perhaps a fair amount, considering he's scored two Super Bowl wins for the New York Giants. Manning's highest single-season earnings go up to $37 million.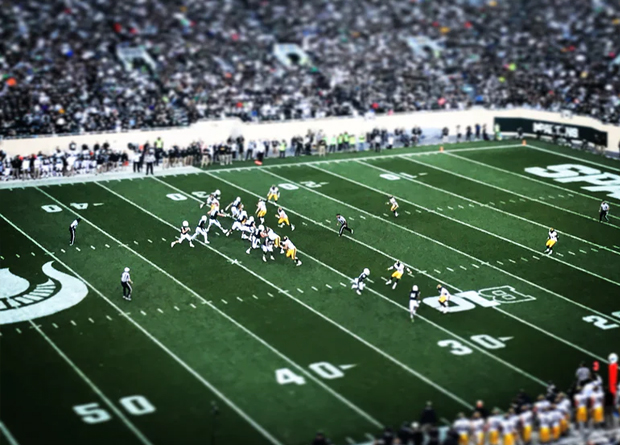 5. Peyton Manning – $248.7 million
Eli Manning's older brother also brags with impressive earnings, even if he hasn't reached the $250 million mark. With a final paycheck of $4 million bonus for winning the Super Bowl back in 2015 and 14 Pro Bowls throughout his career, Peyton Manning is another of the NFL players we'll unlikely forget.
6. Matt Ryan – $244.0 million
The quarterback for the Atlanta Falcons, Ryan is the only NFL player who managed to secure a $100 million total guarantee when he signed a 5-year extension to its original contract set to expire in 2018. With 13 seasons at his back, Ryan has had the highest single-season earnings of $44.8 million.
7. Philip Rivers – $243.9 million
A quarterback for San Diego Chargers for most of his career and for Indianapolis Colts for his last year, Rivers has 17 seasons at his back and has recently announced his retirement. With highest single-season earnings of $32 million, he joins the heavyweight names of the richest players in NFL's history.
8. Aaron Rodgers – $240.9 million
Rodgers concludes our list of the richest NFL players in the league's history. The Green Bay Packers quarterback may not brag with Brees' earnings, but he has surpassed the $240 million threshold nonetheless. Considering his career isn't over yet, he may soon outclass some of the players on this list. All we have to do is wait and see.