Virtual conferencing has quickly gone from a small segment of the marketplace to the number one option for meeting with groups of people – and it's only taken a matter of months for this shift to occur. The question is, where do we go from here?
The Surge in Virtual Conferencing
Video conferencing has been on an upward trajectory for over a decade, but things are quickly being kicked into high gear. Grandview Research reports that the global market for video conferencing was worth somewhere north of $3.85 billion in 2019 (pre-pandemic). It's expected to grow at a rate of 9.9 percent per year between now and 2027. And those numbers are likely to be supercharged by COVID-19.
"According to the Wired UK, in 2020, Zoom added 2.22 million monthly active users. According to UC Today, conferencing solutions enable enterprises to cut travel costs by around 30 percent, while 92 percent of B2B marketers use such solutions in their core operations amidst the COVID-19 outbreak," reports Fortune Business Insights, one of the leading voices behind business trends.
As more businesses go virtual and cloud adoption increases, we're seeing virtual conferencing move beyond startups and tech companies. Education and government are even getting in on the action. This signals a major turning point in the market.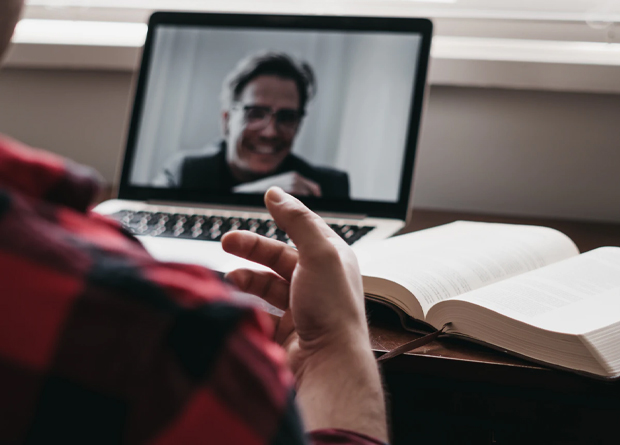 5 Virtual Conferencing Trends
With virtual conferencing really taking off, let's explore some of the trends we're seeing in this space in 2021 and beyond:
Event Management Software
There's some really healthy innovation going on in this space. The old and clunky event management software of two or three years ago is no longer good enough. In order for virtual events to be successful in this environment, they must deliver flawless user experience and engagement.
Any successful modern platform must allow users to architect events that meet specific objectives through high-level personalization and customization. The right virtual conference software makes it possible to do things like manage speakers, interact with attendees, and integrate with CRM to expand reach.
Changing Expectations
As mentioned, virtual conference attendees have higher expectations than ever before. It's not enough to just have an online event – it must be immersive. The top conferences and events are the ones that engage attendees in real-time. This can be done in a variety of ways, including Q&A sessions, breakout groups, surveys, and other interactive features. (Look for more innovation in this area over the next 12 to 18 months.)
Integrations
If the cloud environment has shown us anything over the past several years, it's the power of integrations. And we'll continue to see some impressive integrations as we move forward in this space.
Hardware and software vendors have largely kept to their own over the past few years. But the last several months have revealed an increased willingness for hardware vendors and software companies to combine resources and partner with one another through strategic integration.
The result of these integrations remains to be seen, but it's ultimately a good thing for conference hosts and attendees. It'll help deliver on the demand for better user experiences.
Reformatting Physical Spaces
The impact of virtual conferencing extends far beyond the internet. Many businesses have been forced to upgrade their video conferencing technology to ensure they have enterprise-grade video and audio quality. Some have even transformed offices and conference rooms into dedicated video conferencing rooms that help them be seen in the most professional light possible.
At a time when the entire business world is rethinking office space, we could see more traditional workspaces transformed into digital hubs.
Security and Privacy
When video conferencing solutions first began experiencing surges in March 2020, there were lots of reports of "video bombing" and "hacking." Platforms quickly responded with updated features. As this industry matures in the coming years, we'll see security and privacy features become even more important. (In fact, the platforms that are still around in five years will most likely be the ones that have made the strongest investments in security.)
Looking Ahead
There's no way of knowing what the future holds. The COVID-19 pandemic totally shifted everything in this space (in a good way) and the long-term ramifications remain to be seen. By staying aware of the latest trends and developments, you can ensure you're on the leading edge.