Relocation is often the result of the end of the company's current lease or company's expansion. Growing your business is not a bad thing. In fact, business growth can be the dream of every entrepreneur. We all almost start from small business, and when we notice a positive change in our business, it sometimes comes with the need to relocate the business.
Business relocation is always a frustrating and difficult task. You may not be able to do it on your own, and this is where professional business relocation services help entrepreneurs. Since your business begins to grow, you need more space for it. Whether you are moving a home office to another apartment or you're shifting your business from one office to another, you need a professional relocation service. Moving your office from one place to another on your own without any expert or professional help, you can make things difficult and confusing for you.
Here in this blog, you'll learn how business relocation services help you move each and everything safely from your previous office to a new one. Also, what type of benefits do they offer you when you hire an expert relocation service?
1. Less Stress and Hassle on the Employees
The first thing that can disturb you is the office relocation stress. Maybe making your office employees responsible for the business move saves you money. But putting all the responsibility on your employees' shoulders is not always safe. Thus, moving your office is not something your office employees can do alone. So if you want to avoid relocation hassle and stress, you'll have to invest in any relocation service. They make sure to do their work without creating any mess, and they ensure to pack and do all things safely without any damage. In short, office moving is not something you can do on your own without stress or hassle. By investing some money, you can save yourself on many things.
2. Safe Equipment Moving
You know well, your office equipment is essential for your business. You can't afford any serious damage at the point when you are moving your office. If you don't want your office gears to be damaged or lost, hiring commercial relocation services is the right thing to do. These services know better how to move electronic and other equipment, including office furniture, with protection and ease. Moreover, they use the right equipment to keep your stuff safe when they move it from one place to another. In case any of your workers get injured or hurt or items may be damaged, you have nothing to worry about because many moving companies offer their customers insurance options.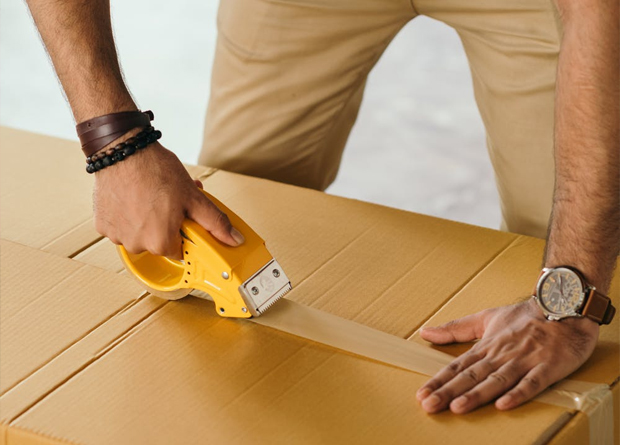 3. Insurance and License
Again injury or damage will not be a problem if you work with expert and professional services. That's because they are insured and appropriately licensed. They make sure to move your products safely and expertly, and in case if they damage any of your property, they will be insured.
4. Cost-Effective
With the hiring of efficient organization and transport, you can save more money. When you try to move your equipment on your own, you can accidentally damage any of your items—but investing in professional service makes you free from this fear. Also, they show you their professionalism through their quick service and turnaround time. So investing in expert moving or relocation services is always a cost-effective and wise decision.
Conclusion
Relocating can be an adventure for your business. However, if it is not done accurately, the entire process can cost you extra money. So, whenever you need to relocate your office, make sure to keep these benefits of relocation services in mind to avoid any damage or mess.