Security breaches cost companies more than ever. Sensitive data must be protected not only to maintain privacy and security requirements but also to avoid hefty fines. Data Loss Prevention (DLP) solutions have become an IT security priority as they provide an efficient way to ensure that confidential information does not get into the wrong hands.
Traditional cybersecurity tools such as firewalls, antiviruses, and anti-malware solutions, while a vital part of network security and information security infrastructure, prove insufficient to assure the safety of sensitive data such as Personally Identifiable Information (PII) or Intellectual Property (IP). Digital transformation has involved an explosion in digital data production and it has created new security risks. Nowadays, companies no matter their size or industry, collect digital data, including personal information regarding employees, customers, or partners, such as Social Security or credit card numbers. Novel technologies and work practices have increased the flexibility and dynamism of how this data is handled. Given that regulations are getting stricter and consequences more severe, data security these days is both a vital factor and a significant challenge for every organization.
The COVID-19 pandemic has forced companies to shift to work from home policies and enabling remote staff overnight. This has increased not only the likelihood of external attacks but the risk of insider threats too, as sensitive data leaving premises is always more vulnerable than when it is within a well-secured company network. The need to adopt a data-centric approach has become an imperative in this work-from-home era when businesses must ensure that data is protected, regardless of where it is stored, used, or transmitted.
Let's see how DLP solutions can help companies to secure sensitive data.
Why is Data Loss Prevention necessary?
DLP tools are a critical part of comprehensive data-centric security. These solutions can safeguard sensitive or business-critical information from getting outside the corporate network or to a user without access. By performing both content inspection and contextual analysis, DLP tools support companies in defending against data leakage, data theft and exfiltration. By implementing DLP policies, it becomes possible to safeguard both data in motion on the network and data at rest in storage areas or on desktops, laptops, etc.
Trends driving DLP implementation
Evolving compliance requirements
Stricter and more comprehensive data protection laws have been enacted or proposed in the past few years worldwide. Privacy laws such as the EU's General Data Protection Regulation (GDPR) or the California Consumer Privacy Act (CCPA) have also introduced new compliance requirements for organizations. The protection of confidential information, such as personal or financial data, is compulsory to avoid fines.
Insider threats are a growing risk
When it comes to data security and protection, the human factor is often the most difficult to control and predict. With digitalization and enhanced connectivity, insider threats are a major problem for organizations. Insider threats include mishandling or misusing company or customer information, removing sensitive or critical data from premises for unauthorized reasons, copying company or classified information unnecessarily, using unauthorized storage devices, etc.
Increased mobility and portability
Accessibility and portability are essential for daily work, and this means that sensitive data travels a lot. Besides the portability of data, employee mobility is also on the rise. The widespread adoption of workstream collaboration platforms such as Slack, as well as the popularity of bring-your-own-device (BYOD), can easily put confidential data at risk.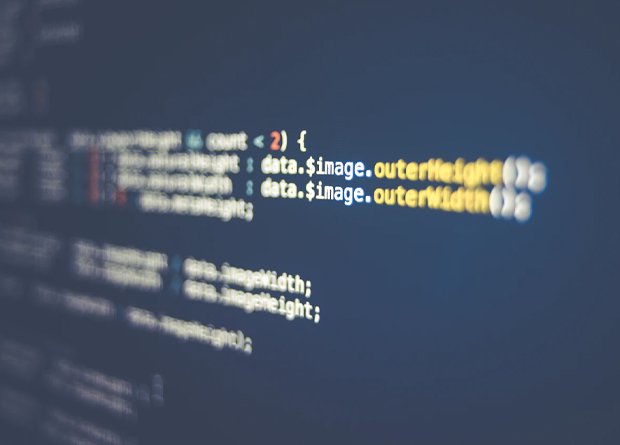 The main benefits of DLP to businesses
For an efficient data protection strategy and compliance with regulations, having visibility over data is crucial. Businesses must know what sensitive information they collect, where it is stored, and how it is used. By implementing a DLP software, companies can locate and monitor sensitive data such as PII or IP and discover weak points in their security practices.
Protecting data on the go
When in motion, data is in its most vulnerable state and is exposed to a wide range of threats, including human error, network failures, insecure file sharing, and more. By implementing a DLP solution such as Endpoint Protector, companies can avoid data leakage, loss, or theft during transit. With its Content Aware Protection module, Endpoint Protector aims to curb the threat to data security by controlling data transfers on company networks. The solution can monitor transfers to a multitude of exit points, including web browsers, e-mail services, social media and instant messaging applications, cloud or file-sharing services, and more. Endpoint Protector also offers predefined profiles for privacy laws such as the GDPR, CCPA, PCI DSS, HIPAA, or SOX helping organizations on their road to compliance.
Limiting portable devices
BYOD policies and the proliferation of personal devices bring the risk of losing data due to employee negligence or malicious intentions. Worse yet, cyberattacks can be conducted through portable devices: infected USBs and even Bluetooth can be used by outsiders or malicious insiders to steal data. By implementing a DLP tool, enterprises can limit or block the use of USB and peripheral ports, thus preventing unauthorized file transfers to portable storage devices.
As no company is immune to data breaches, it is essential to deploy security tools that directly protect sensitive categories of data. Data breaches have many negative consequences, including fines and litigations, loss of business, and reputational damage. DLP solutions can successfully help companies to prevent breaches, reduce the risk of insider threats, and reach compliance with data protection regulations.