Brands like Apple, Samsung and Huawei are still what come to mind when you think of… classy phones. No wonder, of course, considering the OC-ness given in the development/production/distribution of their heftily-priced units.
Here's the thing, though: not-as-gigantic and up-and-coming brands are trying to eat a big chunk of the markets of these giants by offering feature-filled units that aren't not-too-shabby either.
And here, Oppo Reno4 is a good example…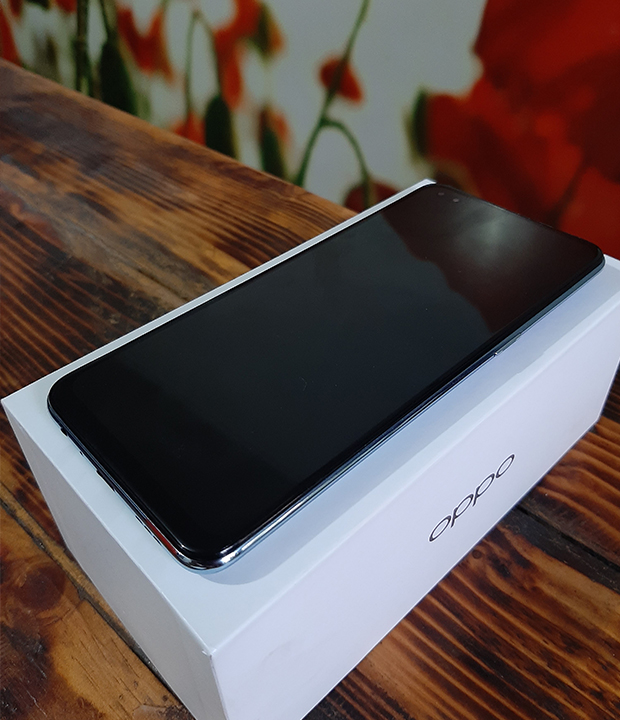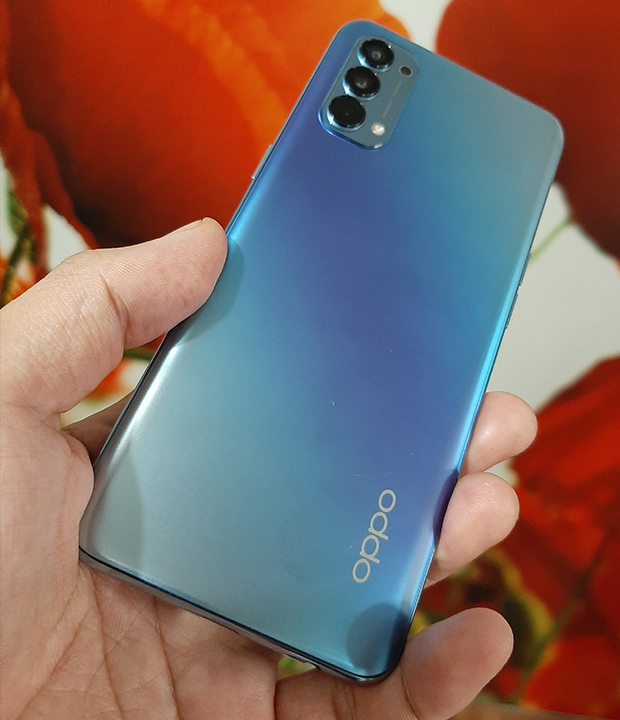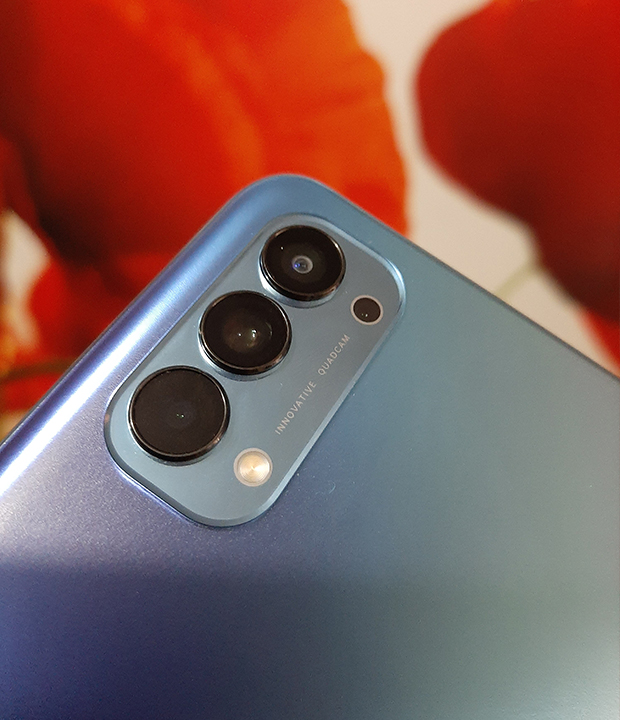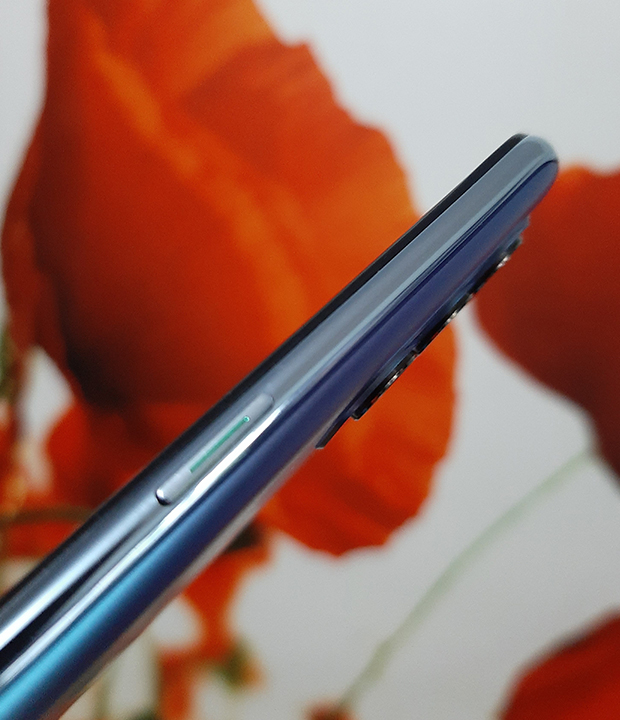 FIRST LOOK
This is a PhP18,990 unit, so this isn't THAT cheap (also considering that there are units from Samsung's A series that are cheaper). Nonetheless, because of the not-THAT-high price tag, this unit is actually… pretty. Considering that Oppo is low- to mid-range targeted, this is even… classier.
Reno4 measures about 160.3mm (height) x 73.9mm (width); that's 6.4-inch FHD+ (2400 x 1080) AMOLED display (409 PPI pixel density). That it isn't thick (just 7.7mm) means it's not that heavy either (weighing about 165g), so carrying this around doesn't burden the hand.
If there's an immediate not-that-good reaction from me, it's the "plasticky" feel of the unit (the way I feel when holding realme units). With this unit, Oppo actually used a new design it called "Reno Glow" wherein the plastic matte finish has shiny/glowing/glittery details on the back and metal frame on the sides. It's not all that bad; but… plastic is plastic.
The buttons, etc. are "usual" – e.g. on the left side, you'd find the volume rocker and a dual SIM card tray (that also has a dedicated microSD card slot expandable to 256GB); on the top, you'd find the noise-canceling microphone; and at the bottom, you'd find the loudspeaker, USB Type-C port, primary microphone, and a 3.5mm audio port.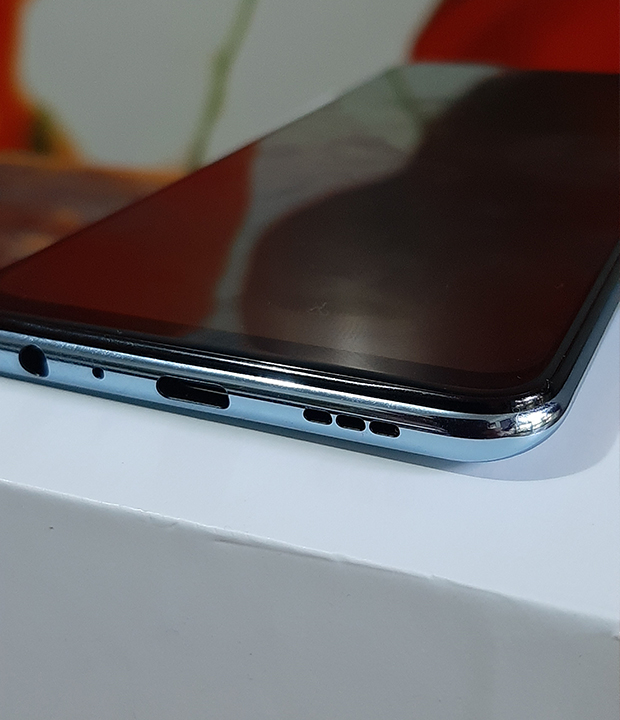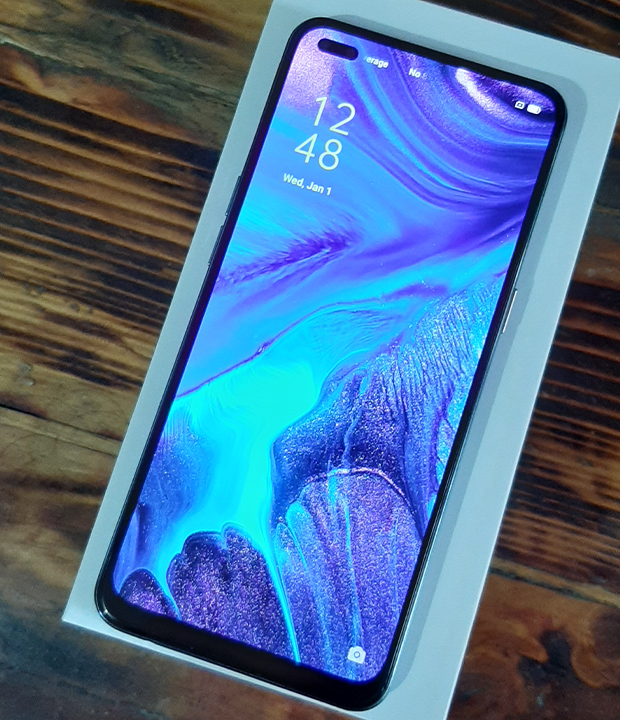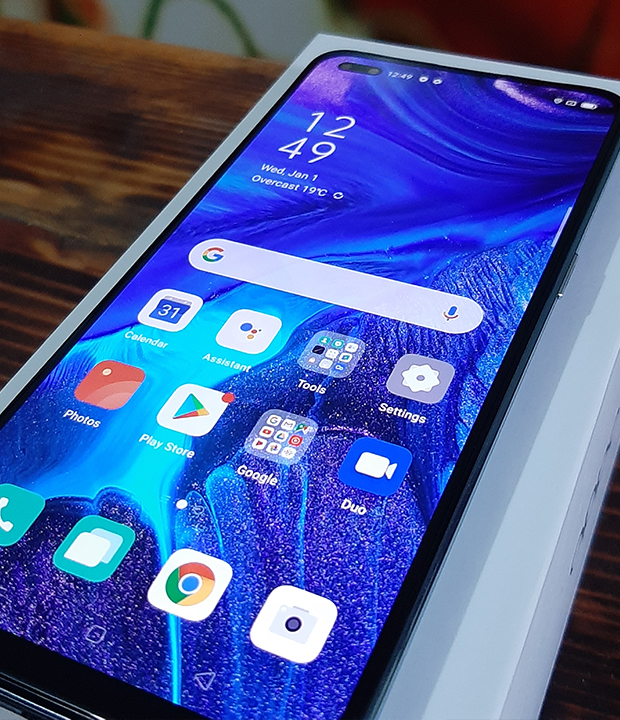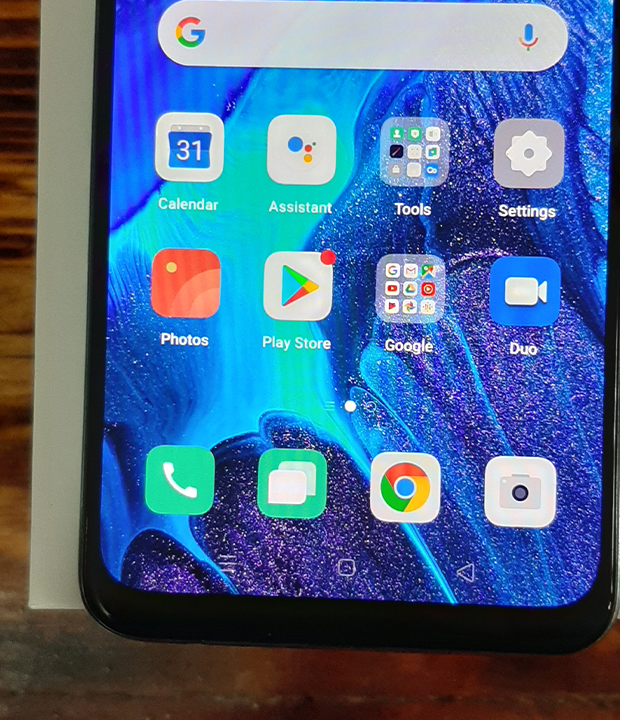 SPECS + PERFORMANCE
Reno4 is equipped with a Qualcomm Snapdragon 720G, eight-core CPU with speed up to 2.3GHz, Adreno 618 GPU, 8GB of RAM, and 128GB of internal storage (expandable to 256GB via microSD card, as already mentioned).
This means that this is better-than-okay. My Mom, for instance, would say she just needs a unit for social media, checking YT, listening to Spotify, etc.; and if these are the "only" intentions, Reno4 more than suffices.
Now – and as noted above – Reno4 has Qualcomm Snapdragon 720G processor, a chipset designed for gaming. This means that this can do more than the "basics".
Other features include: 4G LTE, WiFi 802.11 n, wireless hotspot, Bluetooth 5.0, and GPS. Alas, look elsewhere if you're eyeing 5G.
The battery has 4,015mAh capacity (with Oppo's 30W VOOC 4.0 Flash Charge); it should last you close to 12 hours if heavily used, and close to 20 hours on less taxing mode/s.
And yeah, the cams aren't bad, too.
At the rear, you get a 48MP F1.7 main + 8MP Ultra Wide + 2MP Macro + 2MP Mono quad camera setup; and at the front, you et a 32MP + 2MP depth sensor selfie shooter. The rear cameras support up to 8000 x 6000 resolution (48MP mode) and 4000 x 3000 resolution (ordinary mode); while the front camera supports up to 6560 x 4928 resolution.
Typical of units in Reno4's price range, daytime shoots are good. Here's the good news: the phone's Night Mode is actually better-than-okay.
Other shooting modes available include: expert, pano, portrait, time lapse, slow motion, text scanner, sticker, and Google Lens.
There have been times when I had to use my phone to shoot B rolls for online flicks I make (e.g. when I didn't expect to conduct interviews and so I didn't bring my cameras with me). Reno4, I think, should be able to do this, too. The rear cameras can give you 4K at 30fps/1080P at 60fps or 30fps; or 720P at 60fps or 30fps. That the cams support digital video zoom and slow-motion video are pluses.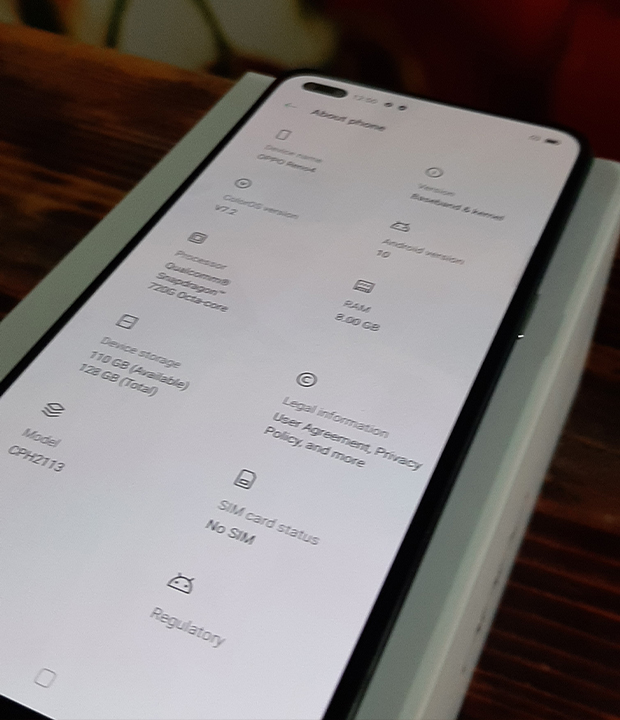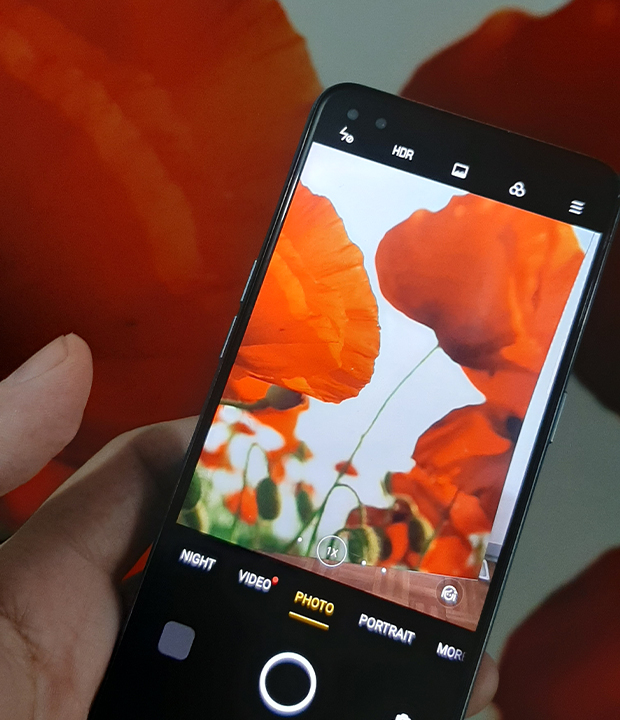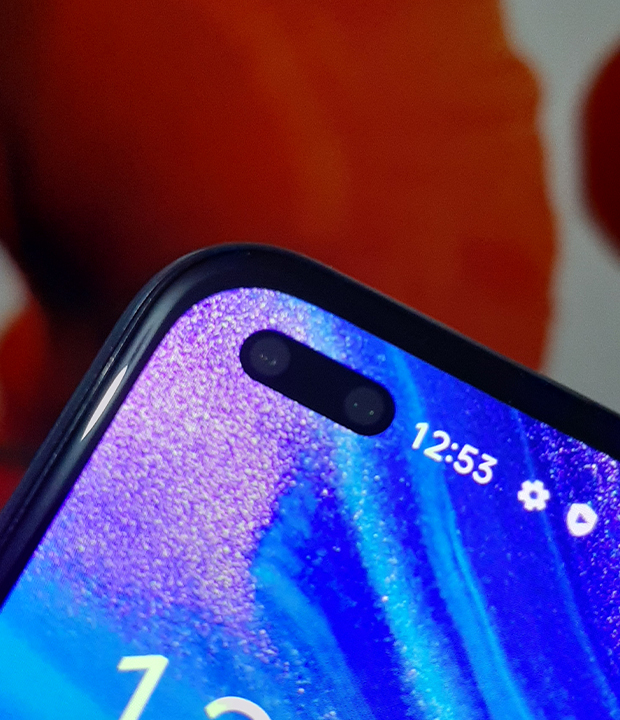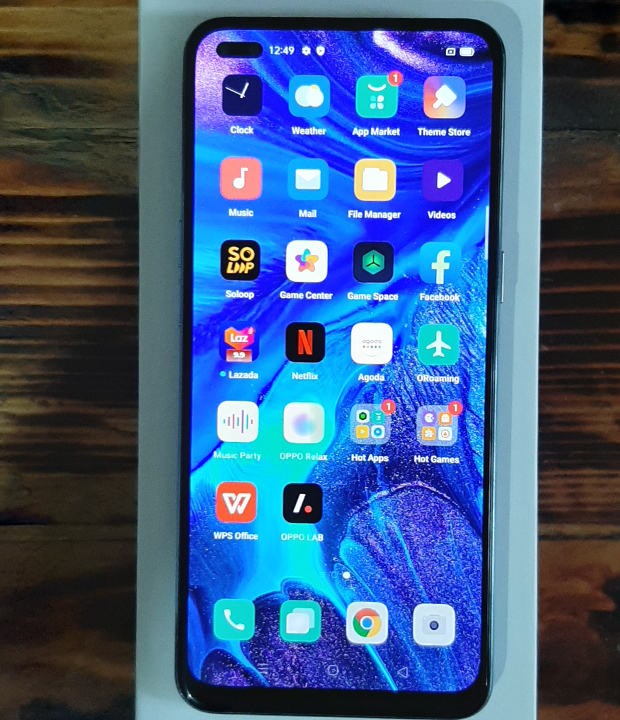 IN THE END
The thing is, Reno3 was just released in March. So if you just got that one, an immediate upgrade may not be in your books yet. This is understandable because – for all the good that Reno4 has – the earlier Reno3 wasn't bad anyway. Heck, even Apple waits at least a year before releasing newer units (!).
Also, almost-equal phones sell cheaper – e.g. off my head, realme XT is priced less than Reno4 (PhP16,990); and it's not a shabby "cheap" unit either.
But… if you're in the market to upgrade and you're not willing to bleed to get your hands on the higher-end units of Apple, Samsung and Huawei, Reno4 isn't bad at all.