In this mobile-first world, we are all well aware of the concept of apps. More than 80 percent of the time we spend using our smartphones involves some sort of app as opposed to actually having telephone calls or surfing the net on a browser. Of course, it varies from one person to the next, but commonly used mobile apps include social media, gaming or shopping. 
However, these are not the only type of apps. In fact, they are relative newcomers compared with the web apps that essentially drive the internet, and it is important not to get the two concepts confused. Here, we will delve into the world of web apps, explaining what they are and learning a little about the different sorts that are out there.
What is a web app?
A web app can best be described as a program that runs on your web browser but is stored on a remote server. It is designed to perform some specific function or functions for the user, and the nature of these functions depends on the type of web app.
We will look at these different types in more detail, but to give one example as an illustration, a web app might be used to manage materials and documents that different users can access on a business website. 
We will look at the following types of web apps:
Static web apps
Dynamic web apps
Progressive web apps
Ecommerce web apps
Animated web apps
Portal web apps
1) Static web apps
These are the most basic web applications. They contain only minimal content as such and have little scope for change. Static web apps are typically created using HTML or CSS. Making modifications to a static web app can be awkward unless you are the person who designed or created it, as you will need to access and change the HTML code.
An example of a static web app might be the landing page or home page of a corporate website, containing the basic information, company details and contact information. All of this is content that will not need to be changed, at least not on a regular basis. 
2) Dynamic web apps
As the name suggests, a dynamic web app is a step up from a static one in terms of complexity. This type of app is designed for web pages that are in a constant state of change, so examples include forums or databases where new content or comments are being added all the time.
In most cases, a dynamic web app will run alongside a content management system (CMS). This allows administrators to edit and update the content, and they will most likely be doing so on a daily basis. Dynamic web use various programming languages. However, ASP and PHP are probably the ones you will most commonly encounter, as they are the simplest and offer the best fit for structuring content.
This type of web app makes it easier to edit content than when you have a static app. However, the initial programming can be more complex. This is largely dependent on the type of server you are using and on other technical factors.
3) Progressive web apps
This type of web app came to the forefront around five years ago when mobile internet really started to gain momentum. Put simply, a progressive web app leverages the latest technological developments and innovations to combine the best components of both web-based and mobile apps.
You can think of it as a website that is constructed using web technologies but that looks and behaves like the sort of standalone app you use on your smartphone. Developers can build in functionality that allows you to receive push notifications and even to use the app while you are offline.
Progressive web apps are becoming common in a number of different scenarios. With the increase in people working from home, business-specific applications that used to require employees to sit in an office can now be accessed from anywhere and on any platform. But progressive apps are also increasingly important in the world of gaming. For example, Casino Blox uses progressive web apps to give casino gamers the same experience regardless of whether they access the gaming platforms from mobile or desktop devices.
Progressive web apps are also good news for developers, as despite their greater flexibility, they are actually quite simple to deploy and maintain. This is because there is not the same risk of version fragmentation that is often encountered with static and dynamic web apps. 
4) E-commerce web apps
If the past few months have taught us anything it is the importance of being able to buy and sell online, both for businesses and consumers. Most of us have been on the buying side of the ecommerce equation, and businesses that are not currently selling online are rushing to do so.
This means that ecommerce web apps are something of a hot potato at the moment. Developing an ecommerce app is more complicated than those we have discussed so far because there is more involved in a commercial transaction than there is in viewing a site, commenting on a forum or playing a game.
Orders, stock levels, delivery schedules and most important of all, payments, all need to come together. And due to the sensitive nature of personal addresses, credit card details and so on, security and data protection must be at the forefront every step of the way.
Ecommerce apps also need to capture aspects of the progressive web apps we mentioned earlier, as users are likely to want to use them from both their mobile and desktop devices. Businesses that have developed slick and trusted ecommerce apps include the likes of George.com, the clothing retail arm of Walmart / Asda and AliExpress, one of the first truly global online retailers.
5) Animated web apps
Animated web pages are a dream for SEO. They capture the attention, encourage people to stay on a page longer and increase the likelihood of them exploring the site further. In the past, web animation meant compatibility with Adobe Flash, but these days, things are a little different.
The problem with Flash was that it was incompatible with those responsive web apps we were talking about earlier. Specifically, Flash and mobile do not mix well. As Flash has gradually faded away into history along with bulky desktops and mice, other tools have been developed that meet the needs of the 2020s. These include JavaScript, HTML5, SVG and CSS3. Any of these options can be used to create animated web apps that work across both desktop and mobile platforms.
There are literally thousands of examples of animated web apps in action. Sherri Hall used the technology on her site to bring last year's New York Fashion Week to life. Meanwhile, the web designers over at Design Island have really pushed the boat out on their own site to show what they can deliver with animated web apps.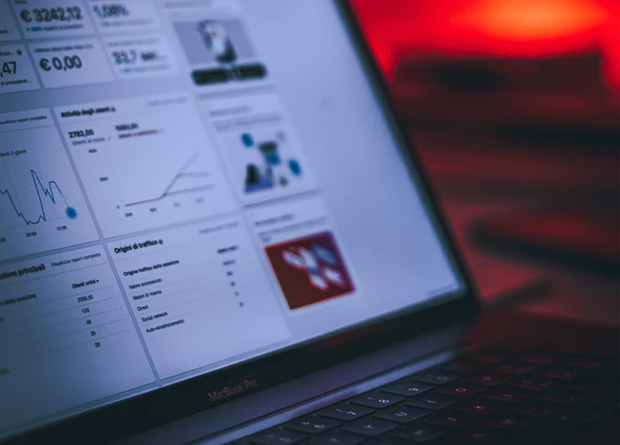 6) Portal web apps
A portal is a specific type of web app that provides a user with access to different types of information from a central point. With most portals, there is some sort of login process that takes you to your own private area. From there, you can carry out whatever tasks or searches the portal is concerned with.
We encounter these types of web apps every day. A few examples might include your online banking app, where you log in and access your personal account details and transactions. Similarly, when you log in to a price comparison website like MoneySuperMarket, you do so via a web portal. When you log on, the app can look up the personal information you have already provided so that it can quickly find you the best deals on insurance, loans and so on.