Nearly 79 million adults live in a shared household, Pew Research reports. If you've recently moved into an apartment with new roommates, it's normal for it to take a while before you get used to shared living conditions.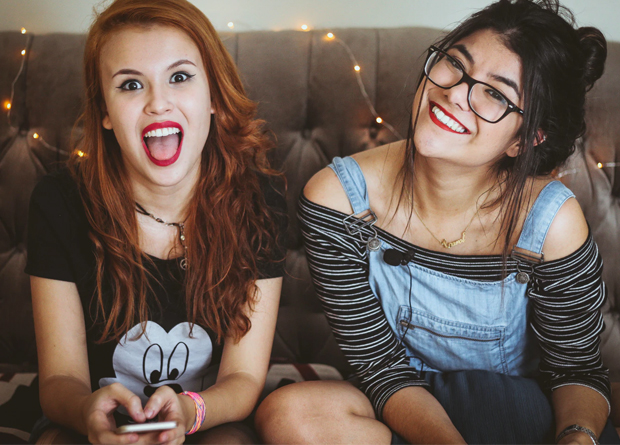 Fortunately, the right technology can help you settle in faster, avoid conflict, and bond with your roommates more easily.
Easy living
The right technology can make living with flatmates in close quarters as easy as possible. When it comes to cooking meals, for example, a smart WiFi Instant Pot provides hundreds of pre-programmed recipes — whether it be slow-cooked meats, chilli, stews, or grains.
With so much choice, you can easily find a recipe everyone likes and cook, schedule, adjust and monitor the progress of your meal remotely — no need to watch over the dish. It also helps to have a reliable system in place for transferring funds to one another, whether you're splitting a dinner tab or paying the rent. Apps like Venmo, SettleUp, and OurGroceries make it easy to send and receive money between you. 
Finding peace and quiet
When you have to work from home in a busy apartment, noise-canceling headphones can provide you with the peace and quiet needed to focus. Noise-canceling headphones drown out all background noise with silence instead of music, which not everyone can work to. Or perhaps you want to get an early night despite living with roommates who stay up into the early hours. A sound machine can keep your room quiet so you're able to get some much-needed sleep. Google Nest, for example, plays relaxing ambient, rain, babbling brook, fireplace, and country night sounds.
Alternatively, you could give your noisy roommate a useful gift like a set of wireless earbuds. Not only will these help you avoid conflict and get a good night's sleep, your roommate will also appreciate the cool present. 
Having fun
When you and your roommates want to hang out at home together, all you need is something like Apple TV to provide entertainment. Apple TV can be shared between multiple people, lets you play games together, and helps you find good movies to watch (your iPhone can work as another remote). With new Siri updates, it can now even recommend shows and movies that suit everyone's tastes.
Although living with roommates isn't always easy, these pieces of technology can help make it as smooth sailing as possible. Choosing the right gadgets can remove conflicts and admin so you can focus on getting to know each other better.