Formula One is acknowledged to represent the very pinnacle of motor sport. The mere mention of names of Fangio, Clarke, Lauda, Senna and Schumacher are enough to send a shiver down the spine in a way that just doesn't happen in other forms of motor racing. 
The perfect partnership
Of course, we all know that if F1 success was only about being a supremely gifted driver then Fernando Alonso would have won more than his two World Drivers Championships. Arguably, Max Verstappen would already have at least one to his name. Sustained success comes through man and machine, or if you prefer, driver and team, working in perfect harmony. 
This is exactly what we have seen over the past five years. Lewis Hamilton's achievements and his quality as a driver are both undeniable. Check out a site like ComeOn and it becomes clear that he's not just a shoe in for a sixth title this year. This is a site that provides tips and expert opinions too, and those in the know believe that he could easily match or even surpass Schumacher's seven titles. However, without the expertise and investment that Mercedes have plowed into their Formula One cars, Hamilton's story could so easily have mirrored that of Alonso.
F1 tech in your road car
Winning World Championships is great, but it's important to remember that for companies like Mercedes, Ferrari and Renault, the ultimate goal is to showcase their brand and sell more road cars. You might think that there is little correlation between the car Hamilton pushes to the limit on a race weekend and the scores of C-class Mercedes you see on the road every day.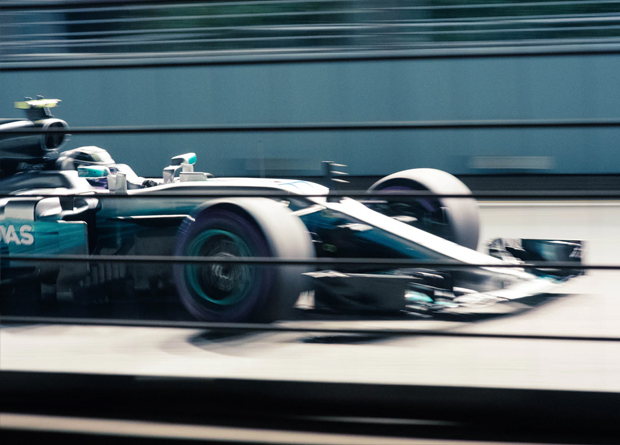 However, the trickle down effect has shown on numerous occasions that F1 technology can ultimately find a place in everyday road cars, as the following examples illustrate:
The double overhead cam – thought the trickle down effect was a modern phenomenon? Think again. In 1912, Renault hit on the idea of replacing the single overhead camshaft in its racing car with a double overhead camshaft to improve airflow.
Engine management systems – in the early 90s, Williams ruled F1. The 1993 FW15C was the most advanced car the sport had ever seen, with electronic systems that brought together and balanced active suspension, antilock brakes and traction control. The technology was promptly outlawed in F1, but its legacy is plain to see in the cars we drive today.
Semi-automatic transmission – it's 30 years since Ferrari pioneered the idea of dispensing with the clutch and developing a semi-automatic gearbox for faster shifting. Five years later, every F1 team had followed suit and today, those paddles are a common feature of high-end road cars.
Carbon fiber – the quest to reduce weight at any cost led to F1's darkest days in the 1960s and 70s. But in 1981, a lightweight carbon fiber monocoque undoubtedly saved John Watson's life, allowing him to walk away from this horrific crash in 1981. Although carbon fiber remains expensive, it is the go-to material for the best luxury sports cars on the market.