Lenovo maintained its position as the market leader in worldwide PC shipments when it cornered 23.4% share of the market for the fiscal year 2018-19 brought about by the notable sales growth in its consumer division.
Driven by the release of new products in the market, Lenovo generated an all-time high US$51-billion revenue and ended the fiscal year with net income of US$597-million. It reported a strong fourth quarter performance with double-digit growth registered in revenue from its PC and Smart devices which reached US$38.5-billion.
"Lenovo's solid performance reflects the continuous efforts on our strategies to put the customer at the core of our business. In today's world, we focus on enabling them to thrive through the process of 'intelligent transformation' by continuing to provide innovative technology whose features can perform in a wide variety of tasks, whether for gaming, entertainment, work, and everything in between," said Lenovo Philippines country general manager Michael Ngan.
The favorable performance of Lenovo was attributed to the sales growth experienced by Legion gaming devices and strong showing of its Yoga and IdeaPad products in the market.
Currently the fastest-growing gaming notebook brand in the country per monthly brand share statistics from GFK, Legion is the only brand to post consecutive growth since December 2018. Globally, for the whole FY18/19, Lenovo posted a 19.4% YTY growth in Gaming PC revenue and registered premium to market growth in both revenue and shipment.
Supporting this accomplishment is the bolstering of the Legion lineup with new products equipped with latest graphics cards and processors. New products unveiled include the gaming beast Legion Y740 which is equipped with NVIDIA GeForce RTX 2060 graphics card and 9th Generation Intel Core i7-9750H processor. According to Intel, these features will provide gamers 56% higher frames per second and 38% faster game turn times while content creators will enjoy a 54% speed boost when editing 4K videos. Y740 sports an all-aluminum form factor and is available for PhP119,995.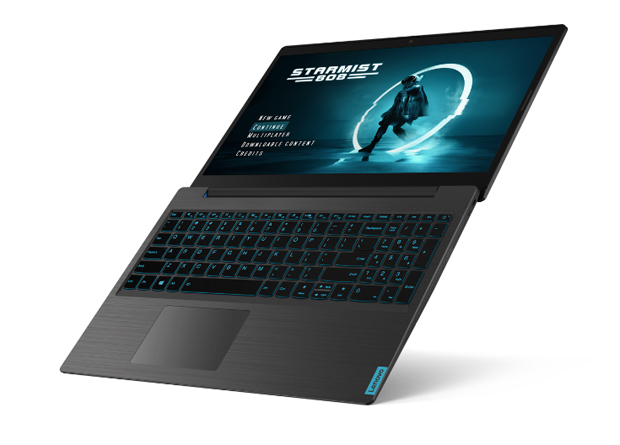 Three variants of the Legion Y540 are included in the lineup. One of these is equipped with NVIDIA GeForce RTX 2060 graphics card with 6GB VRAM, 1TB SSD storage, 16GB RAM, and an Intel Core i7-9750H processor.
Legion also released the Lenovo IdeaPad L340, a gaming laptop that is available in either Intel Core i7 with 128GB SSD or Intel Core i5 variants. Equipped with NVIDIA GeForce GTX 1650 graphics card, the Intel Core i7-based L340 is sold at Php59,995 while the Intel Core i5-based can be bought at PhP49,995.
Apart from gaming PCs, Legion will also release peripherals and accessories. Among these is the Legion Y44w gaming monitor with a 43.4-inch curved (1800R) display that has 144Hz refresh rate.
For Yoga and IdeaPad lineups, sales are mainly driven by customer demand for thin and light devices which displayed a growth of 72.6% YTY for Lenovo. Known for their watchband hinges and convertible features, the Yoga and IdeaPad lineups are considered as among the most portable devices available.
Last year, Lenovo refreshed its Yoga and IdeaPad lineups and turned all devices into Ultrabooks, or laptops that are less than 20mm thick and weigh below 2kg. Lenovo is finally bringing the new IdeaPad, and a total of 16 models of Yoga Ultrabooks in the Philippines.
Among these new Yoga devices, the first to be introduced are Yoga S940 and Yoga S730. Measuring 12.2mm and weighs 1.2kg, Yoga S940 is the world's first laptop to have Contour Glass which wraps around the display for smoother edges that minimize the appearance of its already thin bezels. Yoga S730, on the other hand, is a device designed to be an ideal travel companion that weighs 1.1kg and measures 11.9mm.
Meanwhile, the upcoming IdeaPads will be led by IdeaPad S540 in six variants, the most premium of which comes with NVIDIA GeForce GTX 1650 graphics card and an Intel Core i7-8565U processor. Multiple variants of the ultra-slim IdeaPad S340, the 2-in-1 convertible laptop IdeaPad C340, and the everyday laptop IdeaPad S145 are also arriving, with higher variants coming with a Microsoft Office Perpetual bundle worth Php5,995. All these devices will be covered under a two-year Premium Care Support with 24/7 support from senior tech resources and Zero Tolerance to Dead Pixel, a service that repairs displays even with only a single dead pixel; and a two-year onsite warranty, wherein Lenovo's technicians will go directly to the customer's location for any troubleshooting needs.