If you are looking for a luxury car for your upcoming event like a wedding, anniversary or birthday party, then it is important to know how to get one and how to save money at the same time. Celebrities and business people usually want luxury vehicles from makes like Bentley, Audi, Mercedes-Benz and Rolls-Royce to use for different special occasions in their lives.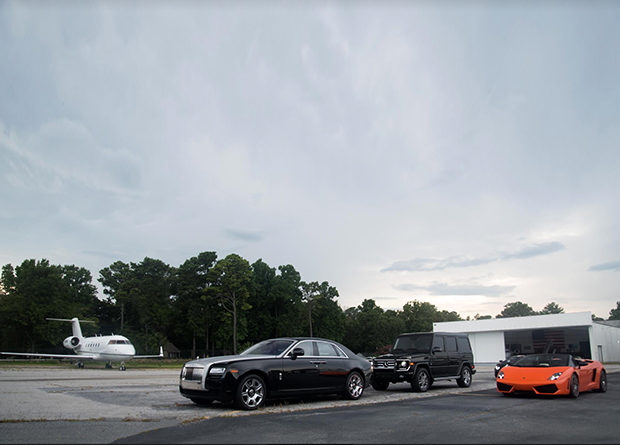 On the other hand, there are many car rental companies that deal with exotic and luxury cars alone. Although the rental cost is higher, you will definitely enjoy the experience because their vehicles are not only well-maintained but also are the latest models. If you want to get the best deals as a client, here is a guide for you.
Looking for the Best Luxury Car Rental Company
When the need arises for you to rent a luxury vehicle, the first thing is to look for the most reliable rental company. The best starting point is to look online since all of them have a website. Search for those in your area for convenience. The nearer they are to you, the better.
After checking their available brands, it is recommended that you research more about their services. Do they have restrictions? Do they have hidden charges? Are their vehicles adequately covered by insurance? Approach them after getting answers to all the concerns that you have.
Book Your Vehicle Early
There is significant demand for luxury vehicles, and people book them on specific days. Holidays and weekends are known to experience especially high demand, and it is recommended that you book early. The benefit of this is having the opportunity to choose and reserve a luxury vehicle of your choice.Most of them require a deposit, which shows commitment. Others may ask for full payment prior to use or even a security deposit, which is refundable. Check their policies thoroughly to see if you are comfortable with them or not.
Check the Price
If you visit a reputable website like Milani Exotic Car Rentals, they will guide you on the price and features of every luxury car they have for rent. Car rental websites that are looking to serve clients are typically very informative. If they are not willing to be open, then this is a red flag that there might be problems later.Although luxury vehicles are relatively more expensive, they should be competitively priced. Most clients compare a couple of companies that are in their city to know which one can save them money. You too should do this!
Read and Understand the Contract
Luxury vehicles are quite expensive, and the rental companies take all the necessary precautions. Therefore, they will enter into a contract with their clients after they decide to rent a vehicle. The contract covers various things like the minimum age to rent, the security deposit and driving procedures that clients should follow to protect the vehicle from harm.
As a client, it is highly recommended that you read and understand the contract before signing it. It is better not to sign one that you are not comfortable with than commit to what you cannot fulfill. With this and other insights in mind, your process of renting a luxury vehicle will be smooth, and you will enjoy it.