Bosch Philippines is looking to regain growth momentum in the Philippines as it reported better performance in the company's business sectors in the first half of 2018 after registering a drop in sales last year.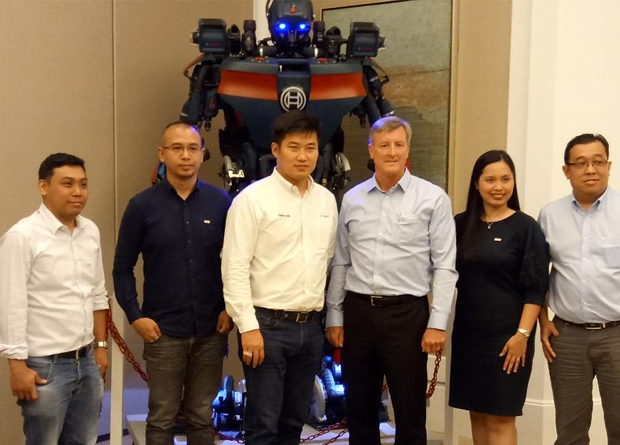 Richard Walker, managing director at Bosch Philippines, said the company had a good start into 2018 given the stronger consumer spending and robust demand from the construction and manufacturing sectors. The company's building and energy business sector bounced back in the first half and are expected to continue. Power tools, e-commerce and Industry 4.0 projects also performed well in the first half.
After registering double-digit growth over the past three years, the company experienced a 10% drop in consolidated sales to US$51-million in 2017. The decline was due to currency pressures that project awards and purchases expected in the fourth quarter of 2017 were pushed into 2018 Moderation in its mobility solutions business also led to the reduction in the firm's sales
As one of Bosch's key business drivers, Walker said they expect to continue the growth in e-commerce in the coming years with Lazada and other online shopping platforms. With the accelerating use of the Internet and mobile devices, the business sector reported a growth of over 100% and the number of accredited online vendors rose to 20 in 2017. Bosch also expanded its digital products catalog to include over 8,000 stock keeping units (SKUs) available online and available for ordering by end-2017. These SKUs are expected to grow by 25% in 2018.
Apart from e-commerce, Walker noted that the company has secured an Industry 4.0 projects with major manufacturing firms in the Philippines. Having active presence in manufacturing and heavy industries, Industry 4.0 solution enables production processes to be more flexible, increasing efficiency while reducing cost and complexity.
Rexroth, a Bosch company, started to explore possibilities of advancing Industry 4.0 in 2017 through trainings with universities specializing in engineering as well as introducing the Industry 4.0 solution industry in the Philippines.
The company's consumer goods business sector, on the other hand, is expected to be fueled by the demand for mid-priced power tools, batteries and wiper product line, which is seen as a growth area for 2018.