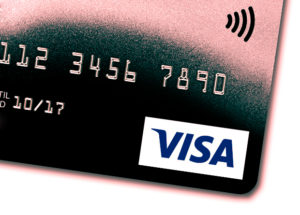 The Philippines is increasingly shifting towards a cashless society with six in 10 (57 per cent) Filipinos saying they prefer using electronic payments as opposed to cash, up from 46 per cent in 2015, according to Visa's Consumer Payment Attitudes Survey.
Compared to five years ago, 49 per cent of Filipinos are carrying more cards and 29 per cent are carrying less cash. The respondents cited convenience and safety as the main drivers for preferring electronic payments, with 66 per cent saying using cards was safer than cash.
A growing digitally engaged Filipino
With technology becoming an integral part of consumers' lives, Filipinos are also getting more digital. The study showed that 71 per cent of Filipinos shop online at least once a month, an increase of 11 per cent compared to last year. Fifty per cent of Filipinos are shopping more on their mobile phones, however desktop and laptops remain the dominant devices for eCommerce.
The top categories for online purchases included bill payments, personal electronics, fashion & accessories, travel and beauty & cosmetics. Based on VisaNet data, eCommerce in the Philippines is growing at more than 30 per cent year-on-year.
"Electronic payments only account for around nine per cent of consumer spending in the Philippines. This means we still have a significant opportunity to displace cash and provide people with faster, safer and more convenient payment methods. Our study shows the majority of Filipinos prefer to use electronic payments, so we're focused on driving greater education, merchant acceptance, and introducing new payment innovations, to help them make this preference a reality," said Stuart Tomlinson, Visa Country Manager for the Philippines and Guam.
Interest in Contactless Payments
More than a quarter of Filipinos said they have used contactless payments such as Visa payWave, while 68 per cent said they are keen to try it. In addition, nearly three in four Filipinos said they would prefer to use contactless payments over cash where it's available.  Eighty-two per cent of Filipinos also expressed interest in using mobile payments such as Samsung Pay.
"It's clear that Filipinos are becoming more digitally savvy and are starting to move away from cash. We see contactless payments as a catalyst for this shift especially for everyday purchases and small value items. We're working closely with our banks and merchants to expand the footprint of Visa payWave contactless payments across the country and are committed to accelerating the nation towards a cashless society," added Tomlinson.