PayMaya Philippines accelerated the rollout of mobile payment technologies in various communities, including over 350 food stalls and lifestyle destinations nationwide already enabled by Smart Wifi.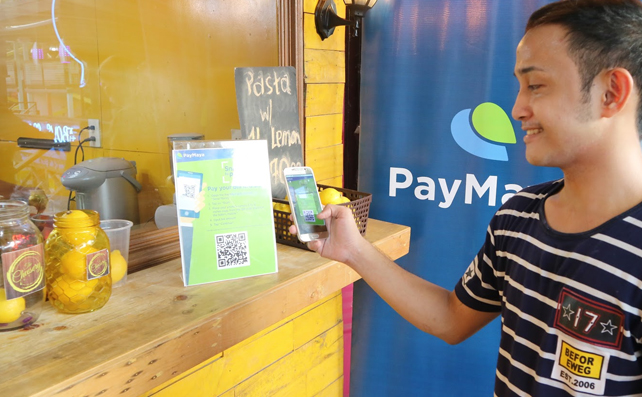 Since early this year, PayMaya has been providing SmartSpots partner food parks with mobile point-of-sale terminals, allowing customers to swipe their Mastercard or Visa prepaid, debit, or credit cards to pay for goods.
Last May, PayMaya also started rolling out PayMaya Scan-to-Pay, QR code-enabled mobile payments. The company continues to equip merchants in SmartSpot locations with QR code capabilities, allowing consumers to conveniently pay by simply scanning the QR codes of the merchant through their PayMaya app.
"For cashless technologies to work, it's important to build the ecosystem so we can drive critical volume," said Orlando B. Vea, president and CEO, PayMaya Philippines.
"PayMaya fully complements our SmartSpots areas as payments complete the circle of the digital life already enabled by super speed Smart Wifi access and commerce. We're making people experience cashless transactions like never before," said Gabby Cui, AVP and head for community engagement and partnerships, SMART.
The latest technology to be introduced is PayMaya Scan-to-Pay, which can be accessed in the PayMaya mobile app. QR code technology per se is not new with many applications already in the market. What's new for Filipinos is the payments integration capability brought by PayMaya Scan-to-Pay.
The PayMaya Scan-to-Pay delivery system provides important benefits for both merchants and consumers. For consumers, it makes for lesser errors and faster payments via smartphone. All the user has to do is to tap the scan button at the PayMaya app, point the camera at the QR code and the merchant's payments details are automatically filled, eliminating mistakes.
For merchants, all they have to do is to display the QR code at their store and they can start accepting mobile payments even without a point-of-sales terminal.
To use this latest financial services innovation, users have to download the PayMaya app from the Play Store or the App Store and load up at any of the more than 15,000 reloading stations nationwide, which include SM Business Centers, Robinsons Department Stores, 7-Eleven with Cliqq Kiosks, Petron stations along NLEX and Ministop outlets with Touchpay Kiosks, UnionBank ATMs, Shopwise, Wellcome, 2Go outlets, Smart Padala centers, Palawan Pawnshop, and online banking via BDO, and UnionBank.
Because PayMaya can be used by any mobile phone subscriber regardless of telco provider, any merchant or user can use the service. Smart, Sun and TNT subscribers, however, get extra benefits in SmartSpots areas.