What is preventing enterprises, whether large, medium or small in size, from embracing digital transformation is the fear of change, according to Jovy Hernandez, SVP & head of PLDT and Smart Enterprise Business Groups.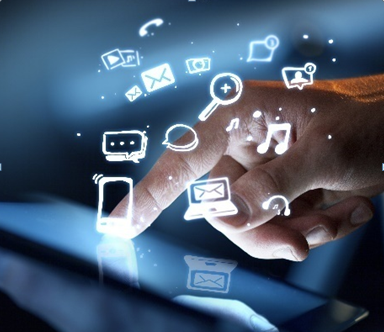 "In large enterprises, there is fear that the new system might not going to work. For small enterprises, there is the fear of failing in the business," he said, adding that "there is also fear for some entrepreneurs who have inherited the business from their parents from embracing digital change."
This is why, for Sudev Bangah, country manager for the Philippines and Malaysia at International Data Corporation (IDC), there is a need to change mindsets when embarking on digital transformation, or "having a fundamental change from the traditional ways of doing business into something digital."
Hernandez identified four key enablers for enterprises to deliver a redefined experience for their customers. These include Software Defined Networking (SDN), Internet of Things (IoT), Artificial Intelligence (AI), and Cybersecurity. Through these enterprise-grade technologies, "businesses are empowered with insights that help make better decisions, become more efficient in the way they operate, allow engagement with their customers at a more personal level, and provide digital services that are highly secure", according to Hernandez.
Nerise Ramos, COO at ePLDT, for her part, said there should be conviction to pursue digital change. "Enterprises must be sure of why they are doing it and there must be a purpose which can either be profitability, growth or leadership in the market."
Aside from conviction, other challenges that enterprises had to contend with while embarking on digital transformation are there is always cost to change and change management.
"One of the failures of digital transformation is that people stop halfway," said Ramos. "Even if the change is not completed, they already give up. Change management must be strong and strong adoption of technology is very important."
In the ASEAN region, Bangah said that by 2020, a lot of shift will involve moving away from the very traditional hardware spending and moving to what we call 3rd platform spending, a lot of it from Cloud, Mobility, Analytics, Security, Augmented Virtual Reality, Internet of Things and Robotics.