Hewlett Packard Enterprise (HPE) announced new solutions eyed to help organizations deploy Internet of Things (IoT) devices in wide area, enterprise and industrial deployments. These solutions include: HPE Mobile Virtual Network Enabler; HPE Universal IoT Platform; Aruba ClearPass Universal Profiler; Aruba 2540 Series Switches; and Edgeline Systems that expand partnerships in edge computing and integrated control.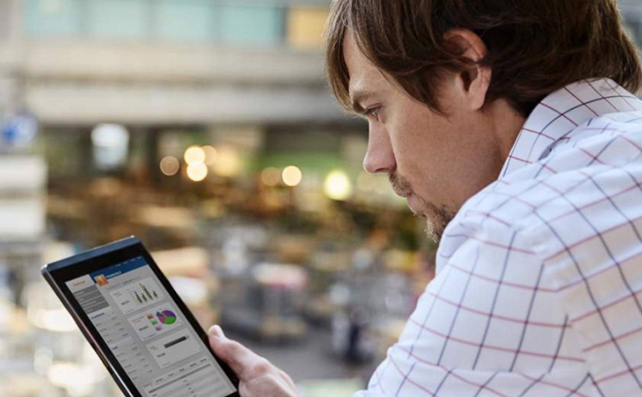 "Cost-prohibitive economics and the lack of a holistic solution are key barriers for mass adoption of IoT," said Keerti Melkote, senior vice president and general manager, HPE. "By approaching IoT with innovations to expand our comprehensive framework built on edge infrastructure solutions, software platforms and technology ecosystem partners, HPE is addressing the cost, complexity and security concerns of organizations looking to enable a new class of services that will transform workplace and operational experiences."
As organizations integrate IoT into mainstream operations, the onboarding and management of IoT devices remains costly and inefficient particularly at large scale. Concurrently, the variations of IoT connectivity, protocols and security, prevent organizations from aggregating data across a heterogeneous fabric of connected things.
To deliver on IoT's promise of deriving valuable insights from billions of connected things, HPE is helping organizations optimize the lifecycle of IoT devices. By reducing IoT connectivity costs and translating device communications to a common language, HPE is arming organizations with tools to change the economics and viability of large scale IoT deployments.
To improve the economies of scale for massive IoT deployments over wide area networks, HPE is announcing the new HPE Mobile Virtual Network Enabler (MVNE) and enhancements to the HPE Universal IoT (UIoT) Platform
The new HPE Mobile Virtual Network Enabler gives customers greater control over IoT devices that need cellular connectivity and services. It will foster the emergence of new, specialized IoT Mobile Virtual Network Operators (MVNOs) that resell IoT connectivity directly to customers at price points optimized for large scale machine-to-machine (M2M) and IoT deployments. HPE MVNE provisioning, configuration, administration and billing services – paired with wide area mobile network operator coverage – change the economics of large-scale deployments by reducing IoT provisioning costs by up to 80 percent.
HPE Universal IoT Platform Designed for massive scale, multi-vendor and multi-network support using the oneM2M interoperability standard, the HPE Universal IoT Platform manages the HPE MVNE devices and provides multivendor IoT monitoring, reporting, and analytics services with carrier-grade reliability and scale. The platform supports long-range, low-power connectivity deployments such as LoRa and SIGFOX, as well as devices that use cellular, radio, Wi-Fi and Bluetooth.
New enhancements include: lightweight M2M standards support, expanded device management, and increased LoRa gateway support.
To deliver visibility and secure connectivity for large scale IoT deployments at the enterprise network edge, Aruba, a Hewlett Packard Enterprise company, announced the Aruba ClearPass Universal Profiler and the Aruba 2540 Series Switches. These new solutions identify and inventory all IoT devices as they connect to the network, and drive down the per-port cost of wired IoT connectivity.
The new ClearPass Universal Profiler automatically identifies the attributes of IoT devices as they attempt to connect to the network. This enables IT managers to catalog what IoT devices are on wired and wireless networks and assign the appropriate policies to each one. The Universal Profiler provides visibility and context regarding risk and performance issues derived via IoT devices.
The Aruba 2540 Series Switches further protect IoT devices with unified role-based access. This feature identifies and assigns roles to IoT devices as they connect, prioritizing business-critical applications and controlling which network resources the devices can access. The 2540 Series Switches are optimized for small-to-medium density IoT enterprise edge deployments.
Technology ecosystem partners are critical ingredients driving innovation for IoT. New application technology partners fuel the HPE Edgeline Converged Edge Systems to solve a variety of customer pain points and deliver new capabilities. Today, HPE is announcing multiple solutions and uses cases with an ecosystem of partners that will enable new IoT opportunities, including: factory asset anomaly detection and remediation; and data management at the edge.