Oasis Games announced the release dates for its PlayStation VR line up, starting with Ace Banana being confirmed as a day one release on October 13, to coincide with the PlayStation VR launch. Keeping the VR momentum going within the month will be Pixel Gear on October 20 and Weeping Doll on October 27. Additionally, DYING: Reborn has been confirmed to launch in January 2017, and details on Mixip will be announced at a later date.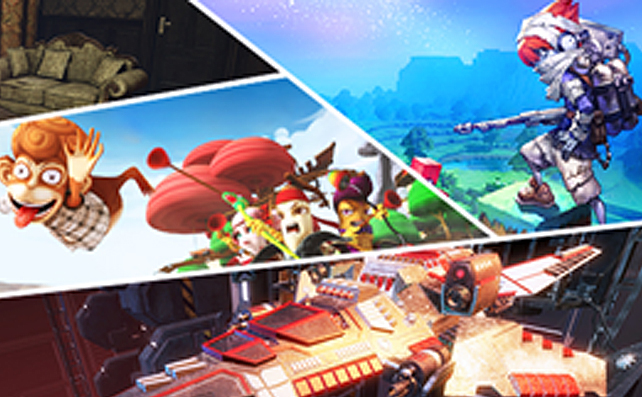 Each game delivers an immersive experience, providing PS VR early adopters with a varied lineup. Oasis is the sole partner of Sony Interactive Entertainment and the first publisher to launch a Chinese-developed game for PlayStation 4 system in the West with KOI.
Complete with single player and multiplayer co-op gameplay, Ace Banana features a game where players assume the role of a Banana Archer, protector of bananas. In opposition are hordes of monkeys set on stealing bananas from the player. As the enemies arrive in waves, players use the PlayStation Move controllers to mimic drawing, aiming and shooting their bow with an arsenal of arrows ranging from plungers to fish and even pandas. This was developed by TVR.
Pixel Gear is a 3D pixel shoot-em-up with a variety of cartoon monsters, zombies and ghosts as enemies to defeat. The game includes six levels, and a host of upgradeable weapons as well as defensive objects that grant the ability to slow down or even stop time. It was developed by Geronimo Interactive.
DYING: Reborn is a horror-themed puzzle game that creates a first-person room escape experience. The game will also be made available the PlayStation4 computer entertainment system and PlayStation Vita handheld entertainment system. It was developed by Nekcom.
In the arcade space shooter Mixip, players control two futuristic ships simultaneously, wielding a Move controller in each hand. Players can merge the ships to form one 'super' ship for stronger abilities, dodge bullets and grab upgrades to increase weapon power and take down bosses. It was developed by TVR.