Apple rolled out its newest operating system updates – iOS 10 and macOS Sierra. The new updates brought about a lot of new features and upgrades, including Apple's mobile and Mac software that are now more integrated. For example, Siri assistant has arrived on the computer; and users may also use the Universal Clipboard that allows one to choose photos from iPhone and directly paste them on a computer.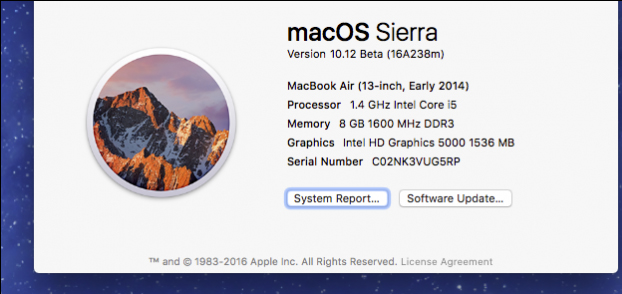 However, there might be some frustrating news for those who had VPN apps installed on their Mac or iPhone. The latest version of the software doesn't support point-to-point tunneling protocol (PPTP) connections, meaning that a VPN that is using PPTP protocol will no longer work with devices that have iOS 10 and macOS Sierra.
PPTP (Point-to-Point Tunneling Protocol) was one of the first security protocols introduced. However, it is considered weak nowadays and therefore PPTP isn't a recommended option anymore. Most likely, this was the reason for its removal from Apple updates, especially because Apple's CEO Tim Cook supports strong encryption, calling it "inherently great."
NordVPN is also keeping up with the latest technology in encryption, and added a next generation security protocol – IKEv2/IPsec – as an addition to its security protocol roster. IKEv2/IPsec is an advanced security protocol that works with the new iOS and Mac OS software.
For example, IKEv2/IPsec offers ability to reconnect when an Internet connection is interrupted. The new protocol also has stability, especially for those that hop between Wi-Fi and mobile data usage. Service stability will ensure that even if a user hops between hotspots, their VPN connection will remain uninterrupted, made possible with the NordVPN app 'auto-reconnect' option. 
When it comes to speed, IKEv2/IPsec can offer faster throughput, and as a result could be beneficial for improving app speeds.
IKEv2/IPsec employs strong cryptographic algorithms and keys. NordVPN uses NGE (Next Generation Encryption) in IKEv2/IPsec. The ciphers used to generate Phase1 keys are AES-256-GCM for encryption, coupled with SHA2-384 to ensure integrity, combined with PFS (Perfect Forward Secrecy) using 3072-bit Diffie Hellmann keys. IPsec then secures the tunnel between the client and server using the strong AES256. This is the protocol, which provides the user with peace of mind security, stability and speed. For these reasons, it is recommended by NordVPN and has been adopted as a default in the iOS and Mac OS apps.
What this all boils down to is a secure and stable protocol that is effective for any VPN user. It's available on NordVPN iOS and OS X apps out of the box (with macOS also offering an OpenVPN option).
Users are recommended to remove PPTP VPN service before they upgrade to iOS 10 and macOS Sierra in order not to interrupt their secure connection.