Doing laundry is one of those tasks that never seems to end. You pop a batch of clothes in the washing machine one day, and there will be a new load waiting for you the next day. Doing laundry can feel time-consuming, repetitive, and tedious, but there are things that you can do to be more efficient in fulfilling the chore.
With the following smart tips, doing laundry can become a hassle-free affair for you and your family.
Invest in a More Efficient Washing Machine
The first tip is the most obvious one. If you wish to finish laundry faster, you need the right machine power. The market offers many washers at different price points, so there is no limit to the number of brands, sizes, and features that you can check out. Look for the best washing machine deals in your local appliance stores, and select the best match for your needs.
If you already have a washing machine at home, consider an upgrade to an automatic washer or purchasing a dryer to go with your washing machine. The added functionalities will help you accomplish your laundry more easily.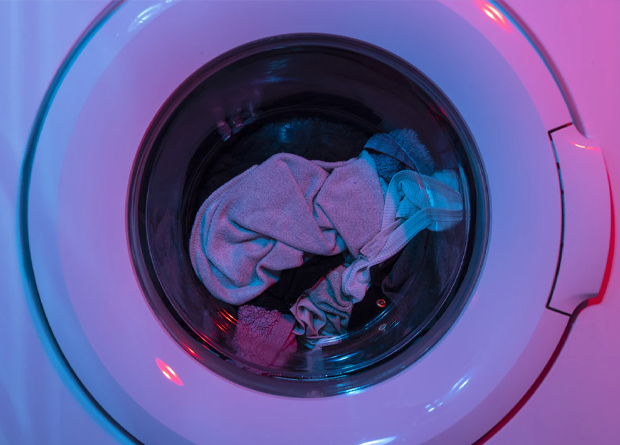 Multitask to Keep Yourself Entertained
Don't think of doing laundry as a laborious chore. Instead, think of it as a "me time." There are so many things that you can do while washing clothes. You can listen to music, podcasts, and audiobooks. You can also set up your phone or tablet on a safe spot, and watch a movie or TV series while you're folding clothes.
Take advantage of the numerous entertainment options available at your disposal and keep yourself occupied. On that note, wireless earbuds could be a worthy investment. Without the wires, you can do your tasks more safely and with no hindrance.
Enlist the Help of Family Members
One of the most effective ways to finish laundry quickly is to receive help from your family members, especially the children. Take it as an opportunity to teach the kids about responsibility and how to properly take care of their belongings. Some of the things you can teach them include:
Removing items like tissue paper and change from the pockets of their clothes
Placing their dirty clothes in designated laundry baskets or hampers
Hanging clothes on a clothesline after the wash
Having them fold their own clothes after they've dried
In this manner, laundry becomes a shared family activity—not a chore for you to do alone.
Use Laundry Mesh Bags
Laundry mesh bags have an open-netted design that protects the clothes they contain from being stretched and mixed with other clothes. As such, they are commonly used for delicate clothing like lingerie and underwear. However, their use extends beyond that. You can also:
Use them to keep away articles of clothing that have potentially damaging parts (e.g. clothes with hooks or velcro straps_
Put socks in them to avoid missing pairs
Use them to separate articles of clothing that belong to each member of your family
Using these bags can save you significant amounts of time from fumbling through the jumble of clothes. They are widely available in various stores that offer houseware.
Set Up a Missing Socks Container
Even when you're careful, sometimes a sock becomes lost in the mix. Even when you've checked the clothes and the washing machine, that sock will be nowhere to be found. This is not an uncommon occurrence, so having a basket or container allocated for socks with no pairs can help you bring long-last pairs of socks back together. Make sure to inform your family about the missing socks basket, so they know where to place or look for an unpaired sock.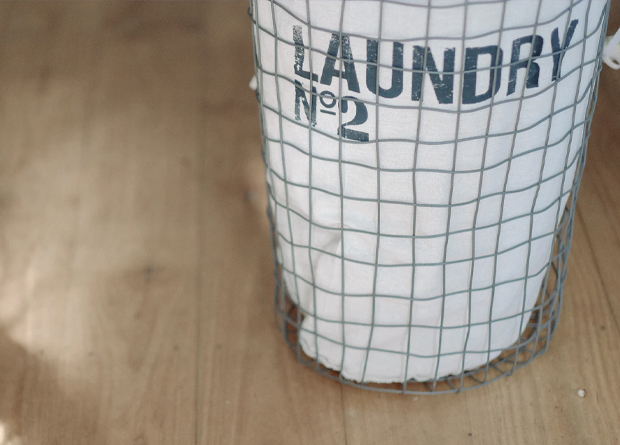 Use Separate Laundry Baskets
Sorting clothes for laundry is important, but it can also eat up a large chunk of your time when you need to sort through so much. You can get to work done more quickly when the clothes are already pre-sorted. To do that, try setting up separate laundry baskets for whites, colored, and underwear. You can also set up a priority basket, where you can place clothes that are used frequently and need to be washed soon (e.g. uniforms).
Do Your Laundry More Often
Sometimes, the problem with doing laundry lies in scheduling. A family of three, for example, may be able to live with washing their clothes only once a week. A big family, however, can pile up a lot of laundry in a short period of time—so much so that on laundry day, washing clothes will feel like an overwhelming task.
To make things easier for you, you can do your laundry more often and wash smaller loads at a time. By doing this, the task will not feel as enormous, and you can allocate parts of your day to other endeavors.
Overall, doing your laundry does not have to feel like a chore. By knowing the proper hacks, finishing your laundry becomes faster and easier. So, keep the above-mentioned tips for your next laundry day. Not only will you become more efficient in doing your laundry, you might have more fun as well.