Lenovo introduced in the Philippines the ThinkPad X1 Fold, the world's first ever personal computer with a foldable screen. 
The ThinkPad X1 Fold sports a foldable 13.3-inch OLED display with 2K resolution of 2048 x 1536 pixels for more color reproduction, and is supported by a Dolby Atmos speaker system to have a refined audio-visual experience.
The screen can be bent in half to resemble a book and has multiple use features including a laptop, tablet, split-screen and single huge display. The device is equipped with WiFi 6 capabilities and optional 5G connection where available, allowing for a faster throughput and continuous connectivity anywhere. It also has interface and other features that enable users to optimize productivity, content creation and even casual gaming experiences.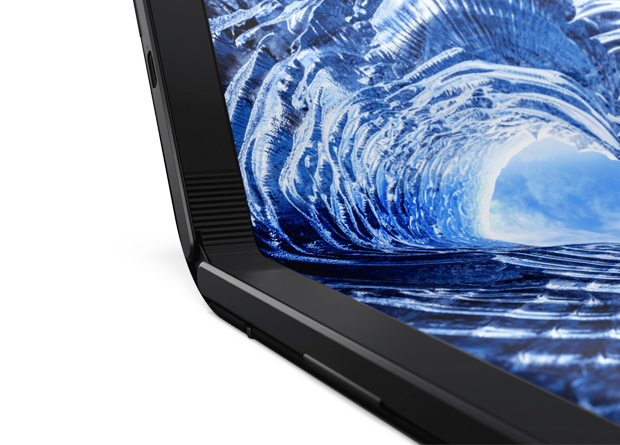 The exterior of the ThinkPad X1 Fold is wrapped with a leather form factor which also folds with the screen, serving as a protection to the device. For its performance, the PC is powered by Intel Core processor with Intel Hybrid Technology and Integrated Intel UHD 11th Gen Graphics. The device is energized with a battery life that lasted up to 11 hours, offering efficiency on-the-go, utilized through a variety of modes. The device also comes with a detachable keyboard, a pen, and built-in ThinkShield security solutions.
The X1 Fold, with its flexible screen, can be transformed into working modes depending on user preference. On a PC mode, the device can be used for making presentations to emailing to reading to drawing without losing signal or weighing the user down. As a tablet, the X1 Fold can be used for taking notes or filling out digital paper work using a Lenovo Mod Pen that uses Wacom Pen protocol with low latency, precise pressure and tilt detection.
Folded 90 degrees, the device may be used as a space-saving small laptop with Bluetooth keyboard or the built-in on-screen keyboard in Windows 10. Users may utilize the lower half of the screen as a note-taking app while watching a lecture or attending a conference call on the top half. The X1 Fold may also be folded slightly to resemble a hardcover for users to view online news articles or read e-books.
The device is equipped with a Lenovo Mode Switcher software which allows users to seamlessly transition between modes and has applications display properly on the screen, whether it be split-screen or single screen content.
The ThinkPad X1 Fold was designed to adapt to new remote office and hybrid working models, enabling trailblazers to embrace groundbreaking innovation that will empower creativity, collaboration and entertainment as it seamlessly transforms to the specific needs of consumers.
"Companies are moving away from on-premise IT infrastructure and are looking to adopt modern IT environments that facilitate a work-from-anywhere model. The ThinkPad X1 Fold is the first in its class, introducing a new personal computing category that will redefine how we engage with technology," said Michael Ngan, Lenovo Philippines president and general manager.
Available locally on a by-order basis through Lenovo's authorized retail partners, the ThinkPad X1 Fold with 8th Gen Intel Core i5 processor, 256GB SSD, and runs Windows 10 Pro, can be bought at an SRP of PhP208,500. The ThinkPad X1 Fold comes with a standard warranty one-year depot support that may be upgraded if preferred.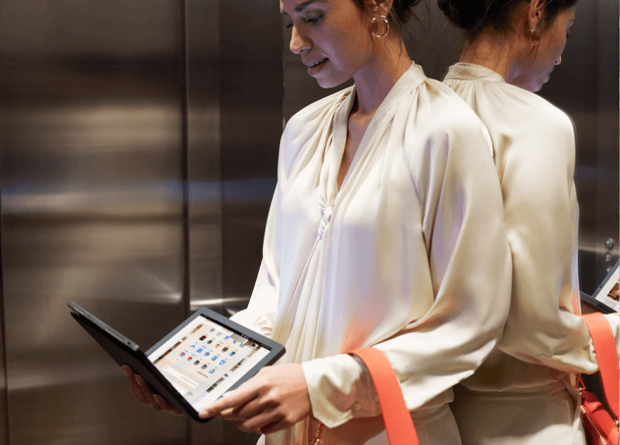 Lenovo also unveiled another five personal computers including ThinkBook 14S YOGA, ThinkBook 15P, ThinkBook 13S, ThinkBook 14S, and ThinkBook 15 Gen 2; and two monitor-models ThinkVision M14t, and ThinkVision T24h-20.
The ThinkBook 14S YOGA is a 14-inch 2-in-1 laptop for home business users which is packed with the latest Gen Intel Core processor and offers four modes of use – laptop, tablet, stand or tent. Available by Q1 2021, the device is priced at PhP64,499.
The ThinkBook 15P is a high-performing laptop which is powered by a 10th Gen Intel Core processor. The 15-inch stylish business PC with a 4K UHD display will be available by Q1 2021 at a price of PhP63,499.
Protected by an aluminum chassis, the ThinkBook 13S boasts an FHD display with Dolby Vision and Harman speakers with Dolby Audio. It is powered by up to 10th Gen Intel Core i7 processor and runs Windows 10 Pro. It can be bought at a price of PhP63,499 by Q1 2021.
The 14-inch ThinkBook 14S with mineral grey-all aluminum form factor and powered by up to 10th Gen Intel Core i7 processor will be available by Q1 2021 at a price of PhP67,499. On the other hand, the 15-inch business ready laptop which comes with 11th Gen Intel Core i7-1165G7 processor and runs Windows 10 Pro will be available by Q1 2021at a price of PhP51,899.
On the monitor segment, the ThinkVision M14t is a mobile monitor with touch screen that comes with a 14-inch FHD screen with a 1920 x 1080 resolution. Priced at PhP19,995, the device is now available on Lazada, Lenovo exclusive stores, and authorized resellers.
The ThinkVision T24h-20 is a 23.8-inch WLED QHD Type-C monitor with a resolution of 2560 x 1440 pixels. With a price of PhP13,995, the device will be available by February 2021.