Escape From Tarkov lets you engage yourself in a highly realistic FPS experience with a permadeath element. The perfect mix of MMO and FPS elements will provide you quality gameplay where you control your selected force from a first-person perspective and attempt to defeat the opposing force to Escape from Tarkov – your primary objective. There are two playable factions, such as Bear and United Security, as a different nation controls each one. To purchase premium content, you need Tarkov Roubles in-game currency that lets you buy anything like in-game items, events, and more. 
Due to highly realistic graphics, the game is considering as the best title of the year and has proved a fierce competitor to other anticipated titles. Purchasing EFT Roubles is not possible for all players as they aren't as cheap as considering. Don't need to worry as there are lots of platforms where you can find the most prominent items like EFT Red Keycard for Sale and EFT Roubles for Sale. You can even think of purchasing the Thicc item case that will boost your performance. 
Firstly, the game was planned to be released in 2016, but due to some reason, the game hadn't been released. But even if the game hasn't released, its beta version is still running and letting players a chance to test the game, and it's the most prominent feature. For now, you can download Escape from Tarkov only on your PC, but it may be possible the game will be released on gaming consoles. Due to its popularity, players are looking for alternatives that are offering similar gameplay. 
Therefore, we have found some best alternatives to Escape from Tarkov for you to try. Here's a list of best games that are offering similar gameplay. Let's explore together. 
Insurgency
Insurgency takes first place in this list because of offering similar gameplay to Escape from Tarkov. It has a perfect mix of FPS, Action, and Strategy that is brought to you by New World Interactive. A standalone sequel to Modern Infantry Combat – a gaming community that made mods for Valve's Source Engine. The game hasn't a single objective to EFT as its goal varies between a variety of modes. Till now, there are nine online game modes, as well as five co-operative modes. The names of the following modes are mentioned below: 
Online Game Modes
Push
Firefight
Skirmish
Occupy
Ambush
Strike
Infiltrate
Flashpoint
Elimination
Co-operative Game Modes
Hunt
Outpost
Conquer
Survival
Checkpoint
The hardcore gameplay is considering its one of defining characteristics. Unlike other FPS titles, the game has a simple HUD, and it lacks the virtual crosshairs player health counters, and mini-maps as well. All enemies can be killed with a single headshot, and the featured difficulty level will automatically adjust itself according to the players' skills.
Red Orchestra 2
If you love playing Escape From Tarkov game, you should try it out as it is offering you a Tactical FPS gameplay that is released by Tripwire Interactive. Despite taking place in the World War II-themed world, it gives you high-quality gameplay similar to Escape From Tarkov. Although the features aren't as well as Tarkov introduced, there is much more to figure out and satisfy your FPS player.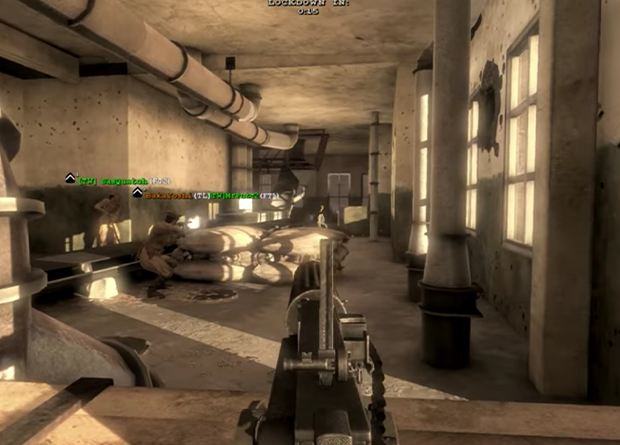 It has four different server settings like Classic, Realistic, Action, and Custom. Several playable modes give you varied gameplay every time you come to play, and their names are the following: 
Territory Control
Multiplayer Campaign
FireFight
Search and Destroy
Lots of character classes are there, and each one introduces unique abilities and skills. Before starting the game, you need to select your character class and jump into the world to battle against opposing forces for points and in-game currency that you can use to purchase required stuff. Similarly, you can use EFT Roubles to buy items in Escape from Tarkov. 
Rising Storm 2: Vietnam
Only offering the FPS genre isn't sufficient to make a place in the list of 'Games Like Escape from Tarkov' as lots of high-quality graphics and detailed mechanics are required. Rising Storm 2 takes third place in this list because of giving you Tactical Shooter gameplay with the FPS genre, and it only supports Multiplayer mode for better user experience.
The game chooses the Vietnam War as its primary setting and place emphasis on asymmetric gameplay, large-scale teamwork, and realistic combat. Three playable modes are there, such as:
Supremacy
Skirmish
Territories
Each mode is offering varied gameplay and puts you into a new gaming experience with a set of objectives to complete.
PUBG
Although PUBG isn't offering the FPS gaming experience and not comes with a war setting, it provides you a high-quality Battle Royale mode, in which up to 100 players are parachute onto a lonely island with one rule – kill or die. Similar to Escape from Tarkov, PUBG is offering you a Multiplayer gameplay experience, where you must battle against other players to kill them all to win. 
Hunt: Showdown
Crytek presents Hunt: Showdown – the best alternative to Escape From Tarkov. The multiplayer mode allows players from all over the world to participate in a long-running conflict with their selected force and try to be the last standing team to win. Despite not taking place in the modern age, the game is set in the late 1890s, offering you detailed hunters who are willing to take on vicious monsters that invaded the world. In Escape from Tarkov, you have to fight off vicious monsters to restore the peace. 
Squad
Released in 2017, the game takes place in the modern-day environment where you need to battle against opposing team members to eliminate them all and make points. The game features a single match that comprises two belligerent factions, each split into small squads that could have max nine players. You should know that each team is made up of individual classes chosen by other players. Similar to Escape from Tarkov, you need to battle against the opposing team and drive it out of the battle arena to be the winner.