Covid-19 can't stop Huawei, as the company – on top of the problems it is encountering with the administration of US Pres. Donald Trump – announced the launch of Huawei P40, Huawei P40 Pro and Huawei P40 Pro Plus.
The renewed P Series is set to launch with its own OS, application store and 5G to boot. That means: Goodbye Google. To stress: The three phones will be running the EMUI 10.1 software from Huawei, so they won't include popular Android apps like the Google Play Store, YouTube or Google Chrome.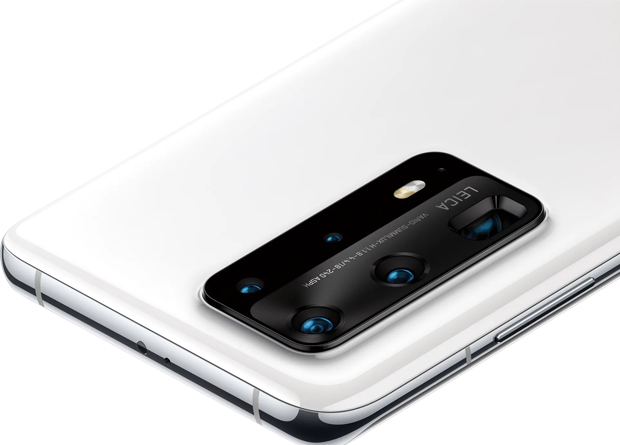 Here are some of the specs known so far:
The Huawei P40 series will come with a glass rear, except the P40 Pro Plus which has a ceramic rear (for more premium feel). 
The Huawei P40 will be IP53 water and dust resistant, while the P40 Pro and Pro Plus will be IP68-rated (meaning they can survive a watery dip should accidents occur).
The screen on the Huawei P40 will be 6.1 inches with a 2340 x 1080 resolution.
Huawei P40 will have a 16MP ultra-wide-angle f/2.2 shooter, a 50MP RYYB f/1.9 camera and an 8MP telephoto. The telephoto is capable of shooting up to 3x optical zoom.
The three units will have no notch, so that the front-facing cameras are housed in a pill-shaped cut-out in the top left of the display. 
P40 Pro and Pro Plus will both be 6.58 inches with 2640 x 1200 resolutions.
All three phones' displays will have 90Hz refresh rates
The in-screen fingerprint sensor is reportedly 30% bigger for ease of use (on top of the promise that its 30% faster).
There'll be a Kirin 990 5G chipset in the three Huawei P40 phones. That chipset also means the whole range is 5G-compatible.
For RAM, expect to get 8GB in all models, with 128GB of storage in the Huawei P40, 256GB in the P40 Pro, and 512GB in the P40 Pro Plus.
Huawei P40 will have a 3,800mAh battery, and 4,200mAh in the P40 Pro and Pro Plus. The Huawei P40 has 22.5W charging. On the P40 Pro and Pro Plus, 40W charging is available, both wired and wireless.
The P40 and P40 Pro models will be available in five colorways: ice white, black, deepsea blue, silver frost and blush gold. The top-end Huawei P40 Pro will ditch the Gorilla Glass for a black or white ceramic body.