Your gaming set up is not complete if you do not have a gaming chair. The gamers that have tried out gaming chairs can attest to the fact that the experience you get from a gaming chair is entirely different from gaming from the couch. One problem, however, is that gaming chairs are usually expensive. Nevertheless, there is a bright side to it. You can always find a quality gaming chair that is within your budget.
The following is a list of affordable gaming chairs that you can buy in 2019.
1. Sumo Lounge Bean Bag Chair
If you are looking for cheap bean bag chairs that will give you exceptional service, then you are in the right place. Sumo Lounge Bean Bag chairs are maximum comfort gaming chairs that weigh 15 pounds which proves that they can support gamers of varying physiques. While the chair might not be washable, the manufacturers have ensured that aesthetics remain intact by using high quality and easy to clean material. It is also worth noting that the beads used to make the chair are high-density EPS. What that tells you is that you will stay really long before you go back to the store to find a replacement.
2. Furmax Gaming Office Chair
The quality of Furmax Gaming Office Chair is unmatched. This is mainly in reference to the price at which you can source the chair. Furmax is one of the most affordable gaming chairs in the market that gives gamers a unique experience.
What makes this chair stand out in the crowd? It must be the leather upholstery that screams class. The manufacturers have also built the chair with a durable steel frame that ensures that you get the support you need throughout our gaming without the chair giving in. For extra comfort and flexibility, the chair has reclining features that will help you adjust to achieve the most suitable positions.
3. KADIRYA High Back Mesh Chair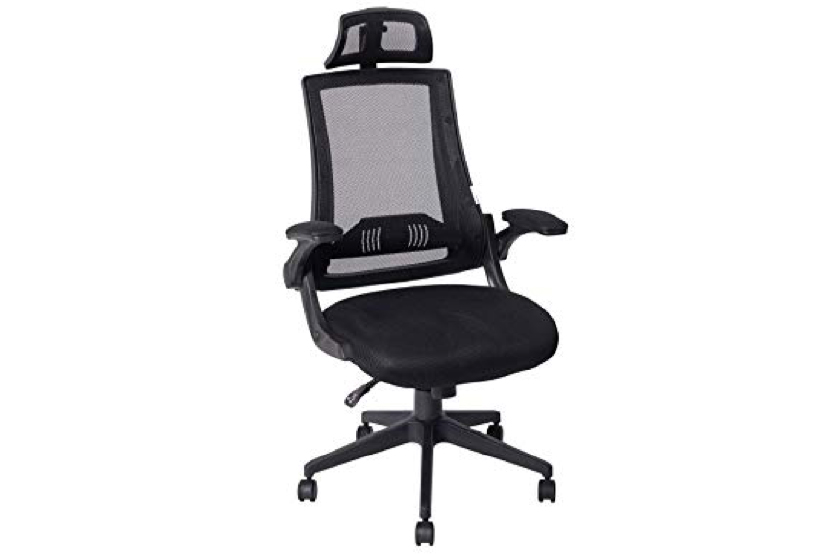 If you are looking for breathability, then this is a gaming chair that you need to own. The beauty of it is that you will not be forced to dig too deep into your pockets to get this comfort. KADIRYA High Back Mesh Chair, as the name suggests is made of a mesh back. The goal is to ensure that gamers get a cool gaming environment.
Overheating and sweating will get in the way of a fantastic gaming experience. If your gaming room tends to heat up more often or you live in a hot environment, this is a chair that you might want to take home. On top of being upholstered using breathable material, the chair is also adjustable. With that, you can be able to adjust the various parts of the chair to achieve maximum comfort.
4. Essentials Leather Gaming Chair
If you are looking for a chair that adds elegance to your gaming set up on top of being functional, Essentials Leather Gaming Chair is what you should be taking to the cashier. This chair is upholstered with quality leather and comes in a wide array of colours that will add some life to your gaming. The padding is also excellent, and you can count on it to give you the comfort you need during your long gaming hours.
To further ensure that you get the most out of this chair, the manufacturers have made it adjustable for more comfort.
5. Ace Bayou V Rocker
If you are an Xbox fan, here is something for you. The Ace Bayou V Rocker will give you a memorable gaming experience. The beauty of this chair is that it could easily blend in with the other furniture present in your living room.
When it comes to quality and affordability, nothing beats this chair. The padding is world class, and the gaming chair is also adjustable and has relined features. With that, you can adjust the chair or even recline for you to be even more comfortable. You do not need to spend your whole fortune for you to get the best quality gaming chair. The list above will go a long way in ensuring that you take the best and affordable chair home.